The End Game
The delicate balance of risk versus reward, relevancy, and staying alive in the digital age.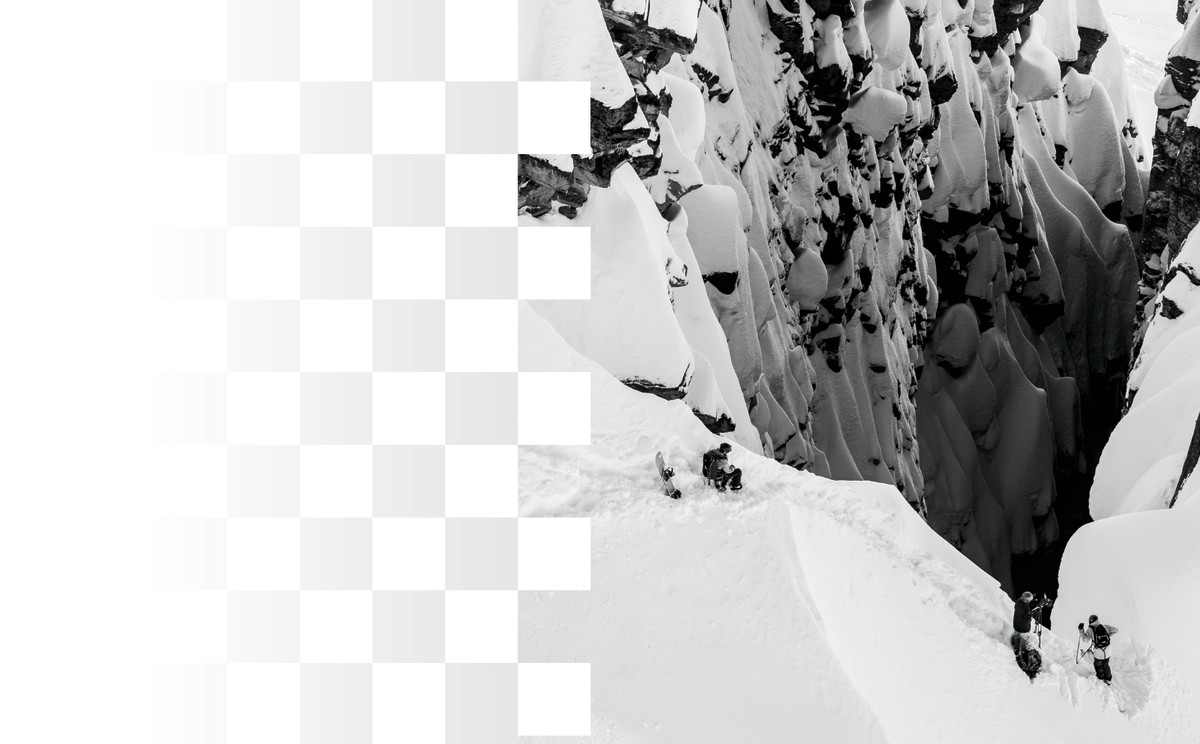 This story originally published in the December 2015 issue of POWDER (44.4).
IT WASN'T THE APPEARANCE ON "GOOD MORNING AMERICA" THAT CODY TOWNSEND REMEMBERS after skiing the line of his life. It wasn't the multiple Powder Awards he received or renewed contracts with his sponsors.
It was something else, something that goes back to the day it happened. That evening, he watched raw footage of his line with the Matchstick Productions film crew at the Winter Lake Lodge, deep in the Alaska backcountry. He knew they had captured something special. With cameras rolling, Townsend straightlined a 1,800-foot-long, six-foot-wide chute at over 60 mph. "At midnight, I walked out of the lodge to go to my room and sat down in the snow, and I felt the most content I'd felt in a long time," he says. "When you accomplish a dream that you'd been thinking of for so long, and you're sitting in the snow and watching a blood-red moon rising over the mountains in Alaska, you think, 'I can't believe I'm here and I get to do this and get to accomplish a goal like that.' If you have a dream that big and you accomplish it, it feels incredible. And it has nothing to do with the movie or awards or success. It was that moment."
A few days after the Powder Awards on December 5, 2014, in downtown Salt Lake City, nearly a year after Townsend skied the line, MSP put the clip online and it went viral. According to Red Bull Media House, MSP's production partner for the film, the clip has garnered 53 million views, as of press time. Everyone wanted a piece of Townsend for what many people called "the most insane line ever skied." They all had the same question: How do you top that?
For Townsend, once a star quarterback at Aptos High School in Santa Cruz, California, who obtained a degree in linguistics from UC Santa Cruz, all the mainstream attention felt superficial. Hordes of smiling faces had suddenly climbed aboard the Townsend Ship to exploit his success by posting the clip on their own channels. For his sponsors, the attention was a dream come true.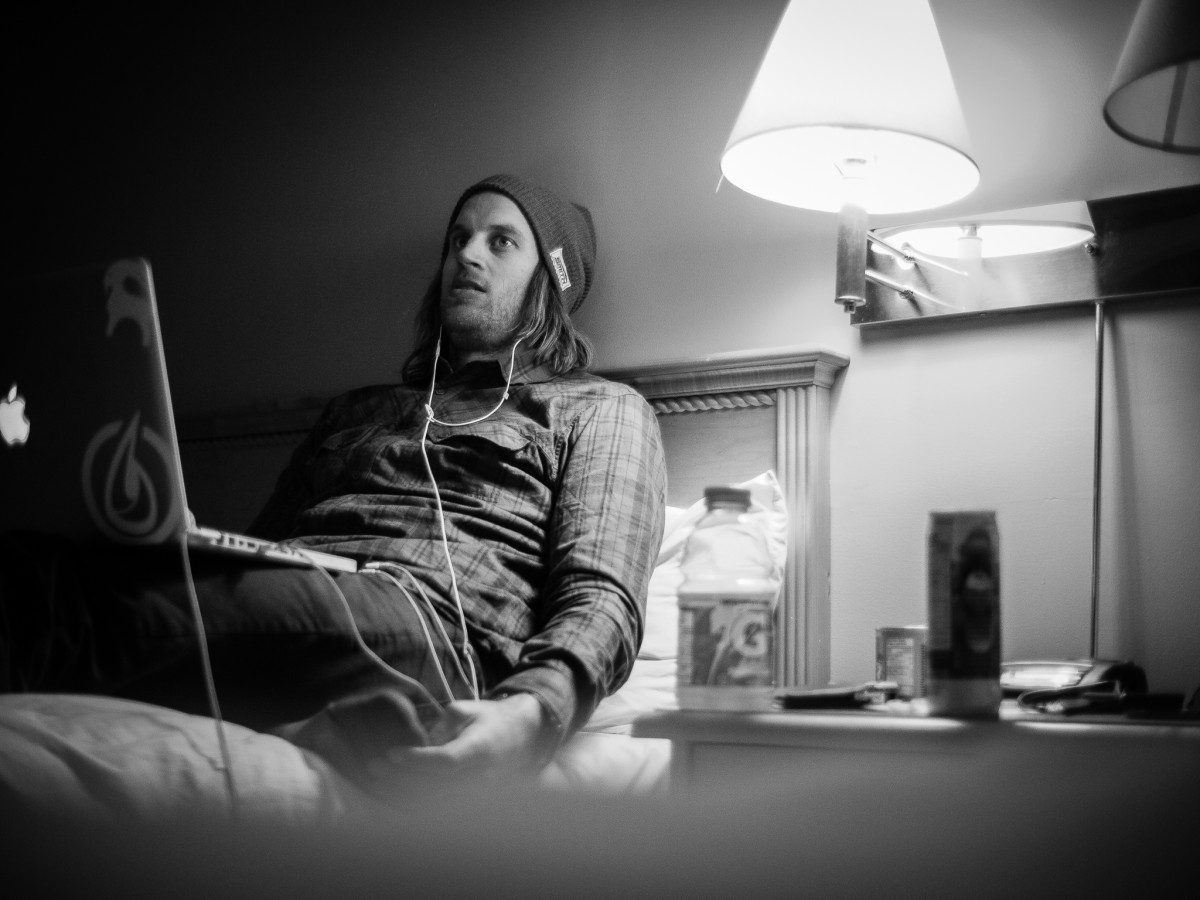 Over the last decade, the relationship between athlete and sponsor has become less about directly promoting products and more about creating content so compelling that a viewer has no choice but to watch it. Where sponsors used to be happy with an athlete scoring a film segment, magazine cover, or podium, it is now about how many likes and fans they can capture on social media, how many hits a video gets on YouTube, how many impressions they can reach. The purpose is to tell stories—the marketing department's favorite phrase—and to sell more product. In turn, skiers get paid.
At GoPro, according to Director of Marketing John Lee, the company's focus is sharing its athletes' experiences. But unless you are on the company's A-list, like Tom Wallisch (whom GoPro calls a "super producer"), Lee says that how much you get paid depends on how well your videos monetize on YouTube, or how many viewers you get. Last winter, GoPro ponied up $20,000 for a "Line of the Winter" contest. Out of 6,000 entries, the prize went to a young French skier named Leo Taillefer, who used a GoPro to film himself skiing through a steep chute while treating other skiers as slalom gates. As of press time, the clip had received over 1.1 million views. Yet, Townsend, who is not sponsored by GoPro or Red Bull, didn't get a pay-out from either for his line. Meanwhile, Red Bull celebrated how he'd been labeled "bat-shit crazy" on mainstream media as the video went viral.
One of the most widely held views in action sports is that professional athletes do what they do because they love it, and they'd be doing it regardless of financial reward. Risk mitigation, athletes say, is part of the job. Aside from outfitting them with the right gear, encouraging them to learn adequate survival skills, or hiring guides, rarely do companies mandate or provide safety protocol.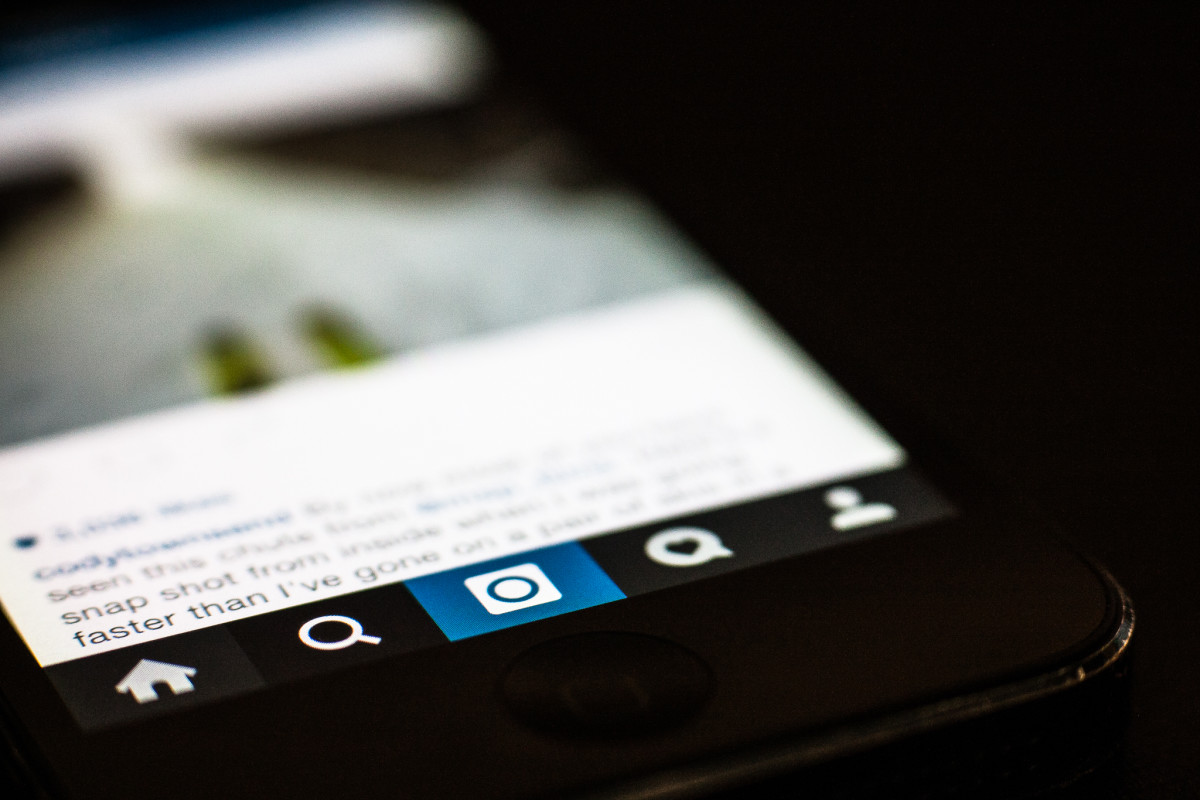 In recent years, the ski community has seen many of its best athletes perish in the mountains. Each winter, the ski world gets rocked by tragedy. Tears are shed and remorseful eulogies get delivered at yet another memorial. It seems as if an entire generation of skiers has lost its would-be elders. But in an era when time only speeds up, we quickly move on, approving of risky behavior with our likes and shares and expect the next athlete to step up to the edge, turn on his helmet camera, and point it.
Some in the industry are starting to recognize that this is an issue to be dealt with.
"These athletes are working for us. They are taking risks for us, and we want them to deliver," says Bruno Bertrand, VP of Global Sports Marketing for Salomon. "Even if you say, 'Guys don't take these crazy risks for me, you can tone it back,' you know they want to deliver. I'm sure in his mind when he's going to make a decision on top of the mountain—he knows that we pay for his travel, his expenses, his heli. I'm sure he says, 'Hey, these guys trust me. I have to deliver.' And I'm sure he'll take that kind of little risk that he would not take if he was by himself."
Because of the growing influence of social media, athletes are rarely alone. With an audience of three billion people online, the horizon is infinite. It is also an accountant's dream because it allows a company to track the ROI of an athlete through likes, retweets, fans, and followers. You can't use a calculator to quantify the value of a film segment, but you can determine an athlete's engagement, which along with impressions is today's measuring stick for success. It has also sped up the process by which we judge someone. We view a 15-second Instagram clip of a skier's best footage of the year, and, poof, it's gone, leaving us asking, "What else you got?"
The situation has placed an unprecedented amount of pressure on athletes to perform. Mediators like cameramen, editors, and producers are cut out in many cases, leaving athletes responsible for their own success and safety. With their value tied up in how often they engage their audience, it becomes less acceptable to back off due to fatigue, illness, or intuition. Going dark on social media is the same as someone not showing up at a desk job. The difference being that if your desk job included inherent hazards like avalanches, you'd probably have some sort of coverage. Professional skiers, who rarely—if ever—qualify for life insurance, do not get that basic support from sponsors.
In November 2014, Clif Bar made headlines by withdrawing sponsorships from five climbers whom the company said were pushing boundaries it could no longer support.
While film shoots typically include guides and snow-safety experts, skiers still know that if they don't drop in—and share the footage—someone else will. Athletes must come up with new expeditions, new ways to get creative in the mountains, new ways to tell stories, but often with the same goal: helping their sponsor sell more gear, which leads to more ads in POWDER to promote their thrilling lifestyle, allowing everyone to go home happy except for family members who pray they don't ever receive that phone call. The pressure is more acute for older athletes who must balance the wishes of their sponsors against their own desire to stay relevant—while withstanding growing competition from young, hungry skiers who may not be grounded by family or their own sense of mortality.
Even Sage Cattabriga-Alosa, one of the most successful big mountain skiers in history, gets insecure about whether or not he's living up to his obligations as an athlete, recently exclaiming over the phone: "I guess I'll just light myself on fire and ride my motorcycle on a wave!"
For Townsend, who is 32, straightlining the Crack had nothing to do with his sponsors, and he contends it wasn't as dangerous as it looked. Skiing the line successfully was like winning the Super Bowl. Millions of people suddenly knew who he was. But instead of following the rock star path, Townsend did the opposite. He says the attention made him reconsider everything he'd been doing. He decided to walk away from filming another year with MSP to focus on his own project, where he wouldn't feel the pressure to find the next "most insane line ever."
"But now, getting older with the prospect of having a family, and just being with friends and having fun, I know there's a lot to live for."—Cody Townsend
At first, he told me he made the decision because he needed to be true to himself. He wanted to experience the mountains in a more intimate way. It was the toughest decision he ever made, he said, and he was fearful that it would kill his career. But he had simply grown tired of doing ski porn.
A week later, he called to tell me he hadn't been sleeping well. His voice was cautious and steady. No, his heart wasn't into ski porn anymore, he affirmed, and, yes, he wanted to do his own thing, and, yes, he wanted to find more of those moments in the wild a million miles away from everything. But there was something else.
"I was scared of myself," he says. "I'd gotten to the point where, and this sounds fucking lame, but I was bored skiing big lines and hucking 60-foot cliffs. I knew that if the only thing that could give me that thrill was skiing something like the Crack again, I wasn't going to a good place."
He says it was a very personal thing, and having lived in Squaw Valley for the last 10 years, he's fully aware of how many skiers haven't come home from a trip. The list for that community alone is staggering, even before Tahoe local "American Dave" Rosenbarger died last winter in an avalanche on the Italian side of Mont Blanc. Erik Roner joined that list in September, when he died in a skydiving accident witnessed by more than 120 people.
"When I was 21, I didn't give a fuck if I died," Townsend says. "But now, getting older with the prospect of having a family, and just being with friends and having fun, I know there's a lot to live for."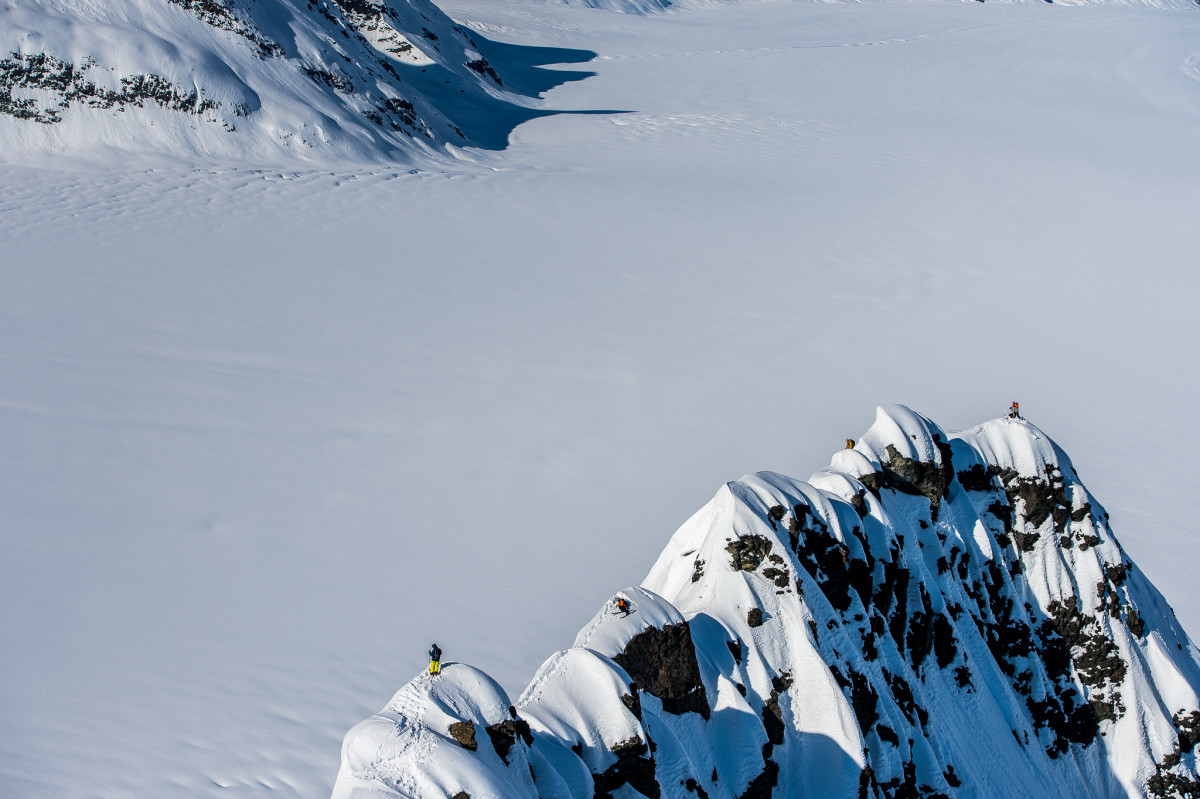 ONE OF THE BEST WAYS TO GET A TONGUE LASHING from a professional athlete is to suggest that they do what they do because of their sponsors. In March, I asked skier Rory Bushfield, an avid skydiver who has started B.A.S.E.-jumping, how much Red Bull was to blame whenever one of their B.A.S.E.-jumping athletes got killed in action. He gave me a sharp rebuke: "Anyone who thinks that is fucking stupid." Which ended our conversation.
Yet such questions haven't gone away, as the balance of risk versus reward has become one of the biggest issues facing skiing and action sports. To be clear, what a skier or B.A.S.E. jumper does on their own dime and time, unaffiliated with a brand, is irrelevant to this discussion. It's when an incentive is levied on an athlete that risk becomes more complicated, and when a sponsor becomes an enabler for someone to take risks they might not be able to take on themselves due to factors like funding and logistics.
In November 2014, Clif Bar made headlines by withdrawing sponsorships from five climbers whom the company said were pushing boundaries it could no longer support. Concerned about the dangers of B.A.S.E. jumping, highlining, and free-soloing, according to a statement on the Clif Bar website, the company no longer felt good about "benefitting from the amount of risk certain athletes are taking in areas of the sport where there is no margin for error; where there is no safety net."
The announcement generated a heated debate in the climbing world and beyond. Aside from the many reactions to Clif Bar's move—that it was for publicity, that it was unfair, that it was hypocritical given the fact that it occurred right after the release of the Clif Bar-sponsored film Valley Uprising, which starred several of the climbers in question—it marked the first time a brand associated with action sports addressed the element of risk as it pertains to its own athletes. (One of those climbers, Dean Potter, died in a B.A.S.E. jumping accident in May.)
Since the early 2000s, skiing has lost more iconic athletes than any other action sport aside from B.A.S.E. jumping. But while B.A.S.E. jumping might be considered a "fringe" sport with fewer than 5,000 participants, skiing is a global activity with a glorious history that affects 65 million people each winter. And when you start comparing the safety of your sport to B.A.S.E. jumping, you might have a problem.
During the SIA tradeshow in Denver last January, an open forum was held to discuss the relationship between sponsors and athletes, and if anything should be done to address safety. Just four months earlier, the snowsports world lost five ambassadors during a single week in late September: ski mountaineers Sebastien Haag and Andrea Zambaldi were killed in an avalanche while climbing Shishapangma in the Himalayas; JP Auclair and Andreas Fransson were struck by an avalanche while ascending a steep and remote mountain in southern Patagonia; and snowboarder Liz Daley was killed in an avalanche in Argentina. In late November, Jim Harris, a promising writer, photographer, and artist, took a near fatal fall while kiting as he and a team prepared to cross 300 miles of the Patagonian Icecap. He has spent every day since fighting for the ability to walk again.
"If you're a racecar driver and someone dies, do you drive slower? No, you're a racecar driver."—Chris Davenport
Given recent events—Rosenbarger had died a week earlier—the discussion was somber. Chris Davenport, a member of the panel and longtime sponsored athlete for Clif Bar, GoPro, and Red Bull, explained the brand's move: "They decided as a company they were no longer comfortable benefiting from people whose entire sport was spent in the no-fall zone, where a single mistake is death," he said. "What we are doing (as skiers) is dangerous, but we're not in a no-fall zone all the time. We're not in avalanche terrain all the time."
I asked Davenport, a 2014 inductee to the U.S. Ski and Snowboard Hall of Fame and by all accounts one of the most important skiers of his generation, if and how his approach to skiing had changed due to the many skier deaths in recent years. This was his response:
"It's been a rough go, the last decade. Personally, every time we get that email that someone went down, it's brutal, and I have to have that conversation with my wife and it's the same thing every time: 'Why do you do this?' My answer is: 'It's who I am, and yeah, I'm going to keep doing it.' Does my approach change a little bit? I think so. We're smart; we realize what's on the line. But if you're a racecar driver and someone dies, do you drive slower? No, you're a racecar driver. I'm a skier. I'm going to keep skiing. It's what I do. It's what I love. I will try everything in my power to educate myself and use the tools out there and surround myself with great people who will help me make good decisions. But can things go wrong? Will they go wrong? Yes. For me, hopefully not. But we all make mistakes."
As of 2015, pushing boundaries continues to be wholeheartedly celebrated by the ski industry. The present-day equivalent of extreme is progression, a rallying cry used so often that anyone who questions its validity is considered an anathema to the sport's evolution. POWDER's own Full Throttle Award goes out every year to the film athlete who throws caution to the wind. But according to Townsend, last year's Full Throttle Award winner, the best way to get canned on a film shoot is to be unpredictable and out of control. "One of the most unknown things in the film industry that young kids don't realize, is that if you're a loose cannon, it's the quickest way to get cut out of everything," says Townsend. "I see more people who go out there and crash and tomahawk and never get invited to come film again. There is a line there. You have to show you are capable."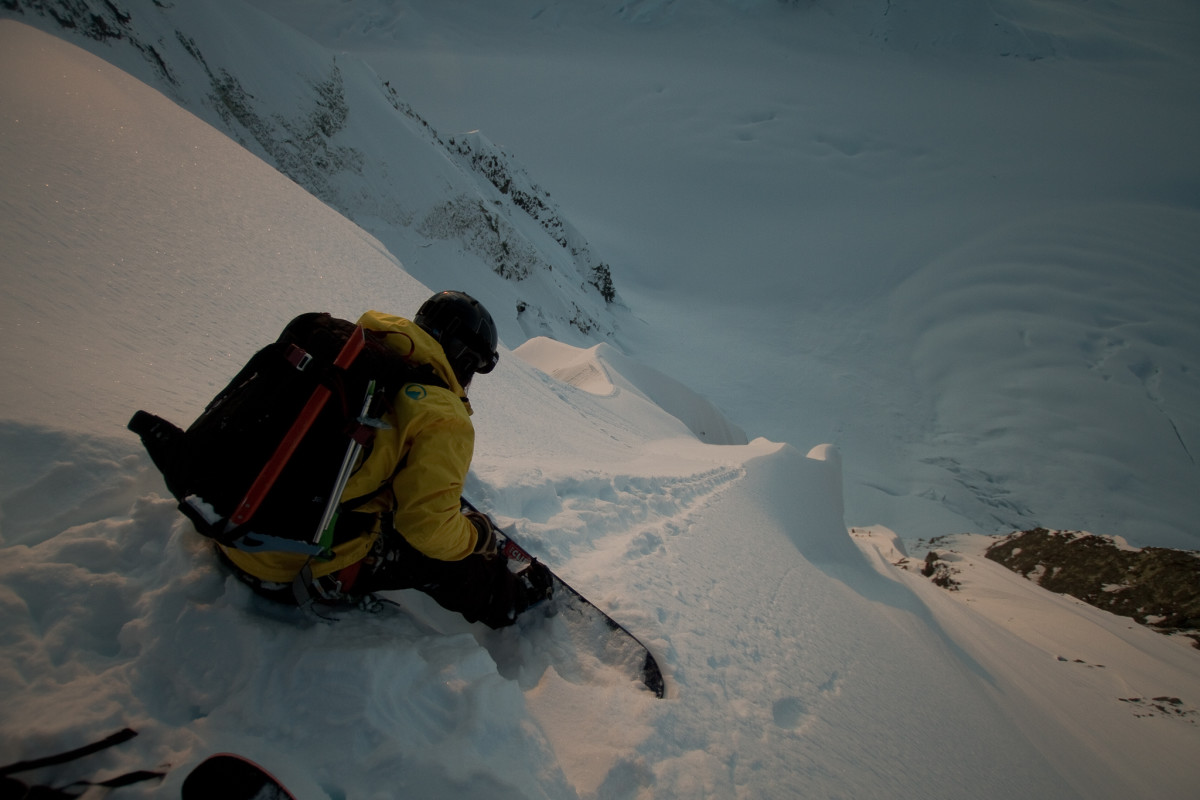 That means being self-aware and knowing your limits, even though that can be hard to balance when the cameras are rolling. While athletes get defensive any time the issue of Kodak courage arises, Townsend says cameras have a way of ratcheting up your own personal level, the way a football player might get psyched up for a televised game. Cameras, he admits, make you do things you might not do on your own.
Greg Hill, another Salomon athlete, nearly died in Pakistan while filming for The Dream Line, a documentary released in 2014 about the bohemian ski experience of fellow Canadian Ptor Spricenieks. On a remote mountainside deep in the Himalayas, Hill decided to ski a suspect slope. With the cameras rolling, Spricenieks cautions Hill by saying it would be OK to back down. But Hill, who hadn't skied anything substantial for several weeks, was feeling the adrenaline. He wanted the opportunity to ski a big line and capture it on film. A few turns in, the face fractured and buried him under several feet of snow. His partners extricated him successfully only to discover that he had a broken his tibula and fibula—a serious injury. For the next 23 hours, Spricenieks and filmer Bjarne Salen took turns huddling with Hill to keep him warm and ward off shock. Finally, a helicopter arrived to fly Hill to safety. He knows he is lucky to be alive.
Hill, a certified ski guide, is thoughtful, modest, and approachable. He laments the obligations of social media, but is otherwise the ideal brand ambassador. In the winter of 2004-05, he climbed and skied one million vertical feet in the backcountry. Five years later, he logged two million. Halfway into the project, he still hadn't told his wife about his goal. He says he fully understands the potential hazards of the mountains, and that, if anything, people tend to treat accidents too lightly. He says we should be harsh with our judgments so that everyone is aware of the mistakes someone made. He freely admits to those he made in Pakistan. But he makes no apology for who he is and what he does for a living.
"I've thought many hours about what happens if I die in the mountains and what happens to my kids," he says. "It's a super sad thought. I've got a letter written for them that's totally insufficient and won't give them any solace. But for me, that's my thing—to be passionate about life and live it to the limit. That's who I am as an athlete and a father."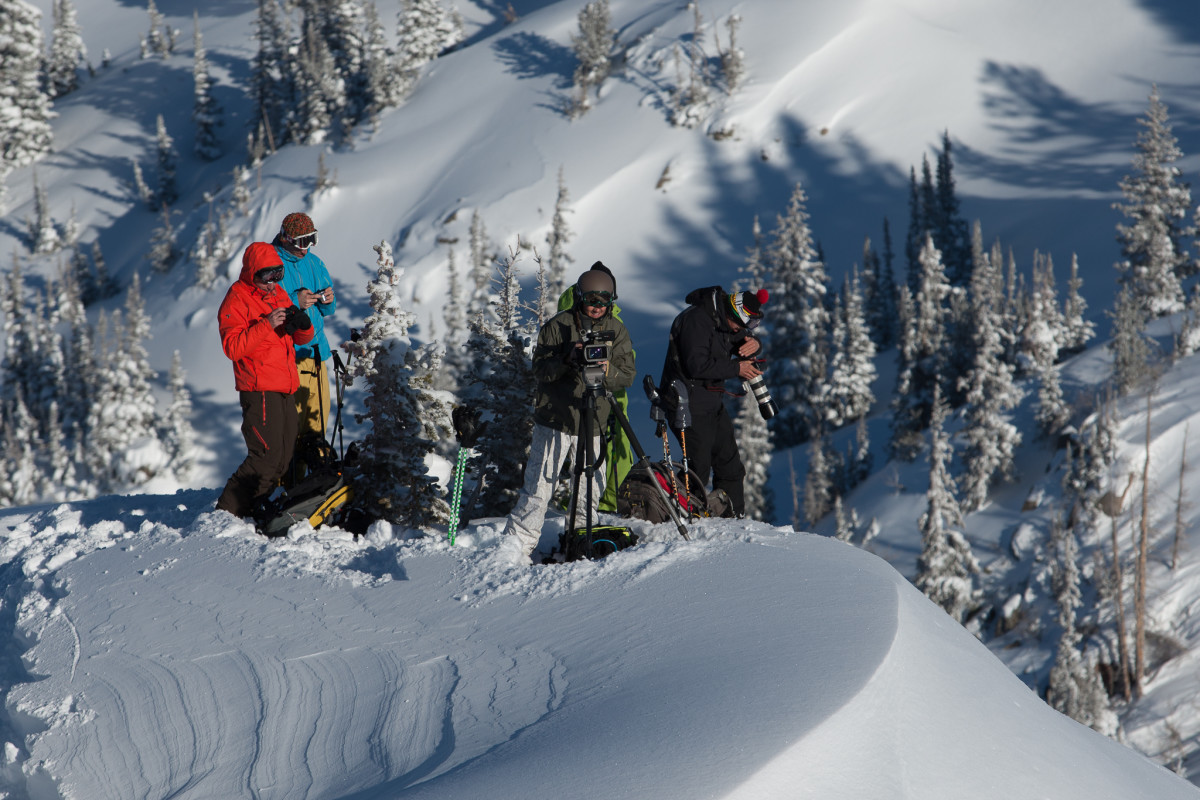 FOR EIGHT YEARS, INGRID SIROIS WORKED IN MARKETING AT OAKLEY. A native of Quebec City, the French-Canadian met top athletes from all over the world, ranging in discipline from skiers to triathletes. As she watched them push themselves to the brink of death, running to the point of exhaustion just to complete a race, she came to understand that athletes have a heightened tolerance for risk. What appears insane to the rest of us becomes normal to them, and it propels them to push boundaries even further in order to be the best.
"There are two things athletes have in common: I think they're very selfish and overachieving," she says. "It sounds super harsh to say, but it's what makes them who they are. This is what makes them different and able to achieve what they want to do and helps them drive toward success."
In 2007, Sirois met JP Auclair, an Oakley-sponsored skier who helped shape the sport's modern era. The two would eventually become engaged and, in the spring of 2014, she gave birth to their son, Leo. The couple had recently moved back to Quebec City to be near family after spending the previous three years in Zurich, Switzerland, where Auclair, once a freestyle wunderkind, had honed his skills as a ski mountaineer in the Alps.
"It seems so accessible on social media that we forget the reality. But it's beyond the ski industry. It's much bigger than that because it's what people want now. We've incentivized unrealistic things."—Ingrid Sirois
As Auclair got older, Sirois says, he had started to feel pressure to stay relevant in order to support his family. Part of that pressure was internal, and his desire to ski bigger mountains was authentic, however, according to Sirois, the 37-year-old also felt that he needed to reinvent himself to continue to be a valuable asset for his sponsors.
But Sirois never worried about Auclair's safety. She trusted him and knew he was capable. Even when he and his ski partner, Andreas Fransson, flew to South America to take on an ambitious film project in a remote corner of Patagonia, Sirois was confident he would return and they would continue to build their lives together.
But Auclair never returned. On September 30, 2014, Sirois and the rest of the world learned that Auclair and Fransson had gone missing on the border of Chile and Argentina. A day later, local officials confirmed that the skiers had been killed in an avalanche while ascending a steep couloir on Monte San Lorenzo, a 12,158-foot mountain some 1,500 miles south of Santiago. Their partners, filmer Bjarne Salen and photographer Daniel Rönnback, were helpless as they watched the pair get struck by falling snow from four miles across the valley. A four-day walk from the nearest trailhead and more than 1,200 miles from the nearest helicopter, the team was in no place to conduct a self-rescue. The area was so remote and complex it took a recovery team three months just to access the site. A RECCO tab helped the crew find Auclair and dig out his body. Though Auclair had taken out an insurance policy with Global Rescue—a private firm that provides extrication, evacuation, and crisis management—his body was never brought home. Logistical and financial issues compelled Sirois, the family, and rescuers to opt to leave Auclair in his final resting place on the glacier. Fransson was never found.
A year later, Sirois is able to reflect on the tragedy, though she says it doesn't get any easier. She never planned on being a widow, and it's not her goal in life to be known as one. She gives immense credit to the ski industry and other "angels" that helped carry her and her son forward. Yet she wants other athletes to know that losing a loved one to an avalanche leaves incredible despair and heartbreak—what she calls "shock doctrine."
"We basically deal with the drastic consequences of someone else's choice," Sirois says. "For me, it changed all of my plans, dreams, and the direction of my life. We need to rebuild everything and it takes a very long time and tons of energy and vision to rebuild. We deal with shit we never thought we would deal with because we never think of dying. It's a scar that will always be there and will need to be carried for the rest of our lives. I am sure JP wouldn't want that and it comes back to the perception of risk that differs for different people."
Regarding the role of social media, Sirois, who is now the director of marketing for Orage, a former sponsor of Auclair, says we have created a "big monster problem."
"What people are promoting in the world and celebrating as achievement is creating a fantasy that doesn't reflect the real world," she says. "JP was very smart so I don't doubt he was aware of the risk, but you can get very biased because it seems so accessible on social media that we forget the reality. But it's beyond the ski industry. It's much bigger than that because it's what people want now. We've incentivized unrealistic things."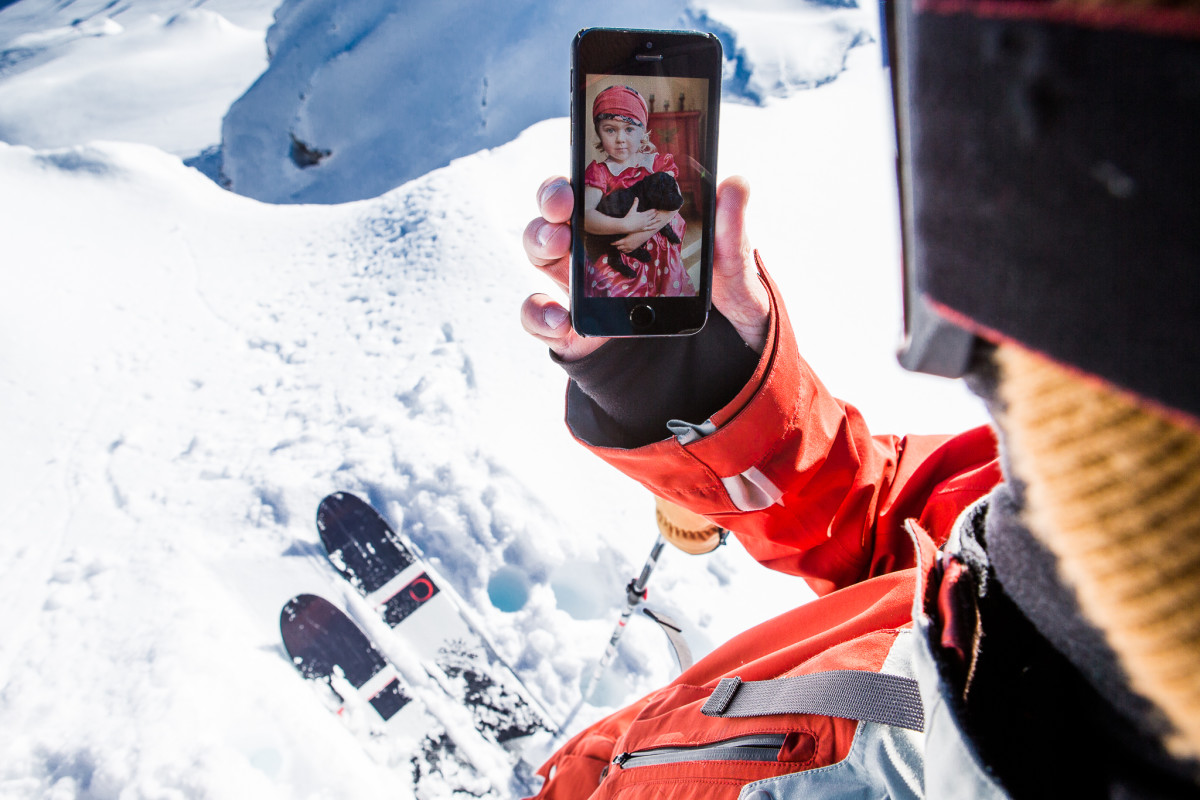 FOR 10 YEARS, AS PROFESSIONAL SKIERS CONTINUED TO PERISH IN THE MOUNTAINS AT AN ALARMING RATE, Salomon's Bertrand knew the moment of reckoning would eventually hit home. When Fransson died, Salomon had crossed that threshold. As it became clear that it would be up to Auclair and Fransson's sponsors to respond, Bertrand, who had grown close to Fransson, partnered with the skiers' other sponsors to try to bring the bodies home. That they didn't succeed strikes deep to his core.
"At some point, it's not about Salomon or Armada," Bertrand says. "When you have to face a father or mother of an athlete who just died, when you have to face the wife or girlfriend and if guys have kids, that's the worse experience you can ever imagine."
The ordeal propelled Bertrand, a former world cup mogul skier for his native France, into some soul searching. Eventually, he decided to take action by developing a three-tiered program that gives Salomon a shared responsibility regarding athlete safety. It marks the first time that a freeski brand has formally addressed risk mitigation with its sponsored athletes. It takes a new stance on the prevailing notion that the athletes themselves are solely responsible for their safety.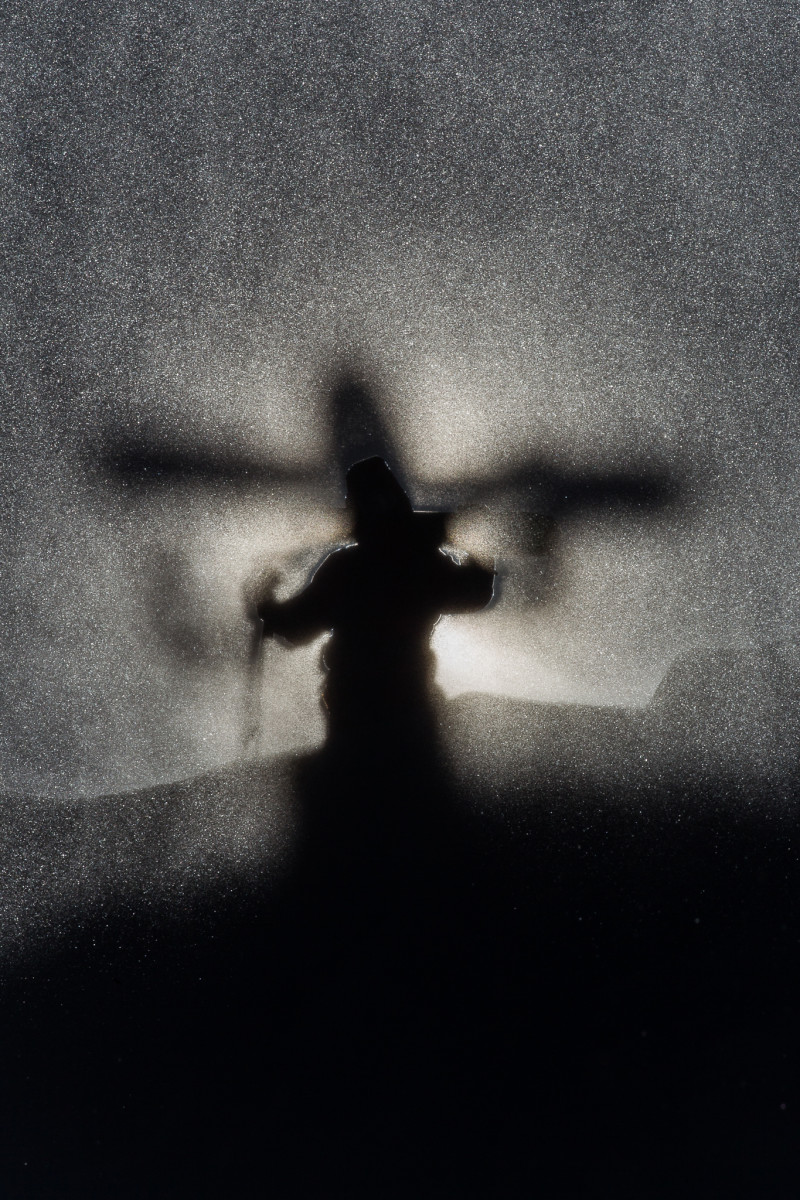 First, Bertrand developed a budget line through Salomon that would set aside money for rescues. "Whether or not I spend it, it's there and I don't have to ask anyone where to get it," he says.
Second, Salomon will hire guides and in-field medics if and when the athletes request them. Last winter, when a Salomon Freeski team traveled to Svalbard, Norway, where Townsend, Chris Rubens, and Brody Leven camped and skied for two weeks on a remote archipelago in the Arctic Circle, Salomon paid for a guide and doctor to be on hand the entire trip.
"Sure it's expensive, but we are speaking about life," he says. "Can you imagine if I was thinking about saving tens of thousands of euros just to say, 'Oh yeah, I'm not going to spend this money and these guys can die?' If we want to be who we are, and we organize this trip and get this image of our company, that's the price we have to pay, and I have to find a way to organize my budget. Personally, it would be difficult to live with myself if I decided to save some money and a guy died because we couldn't get him to the doctor."
The last piece of the program is that Salomon has started conducting snow safety and wilderness survival training for its freeski athletes. So far, only Teton Gravity Research has conducted avalanche workshops and safety training for the skiers g in its films. Skiers who attend the four-day, $500 course are often reimbursed by their sponsors.
Bertrand has also eliminated all viewership incentives in an athlete's contract. Though it was practiced in the past, Bertrand says he learned it placed too much emphasis on taking big risks. "Making an incentive for the number of views is wrong," he says. "When I understand that it produces an incentive to push, I took it out. I made a mistake because I understand the danger that can happen… If there are brands and team managers who think it's a good way to promote a brand, I would not say it's criminal, but the responsibility of these guys is really, really big."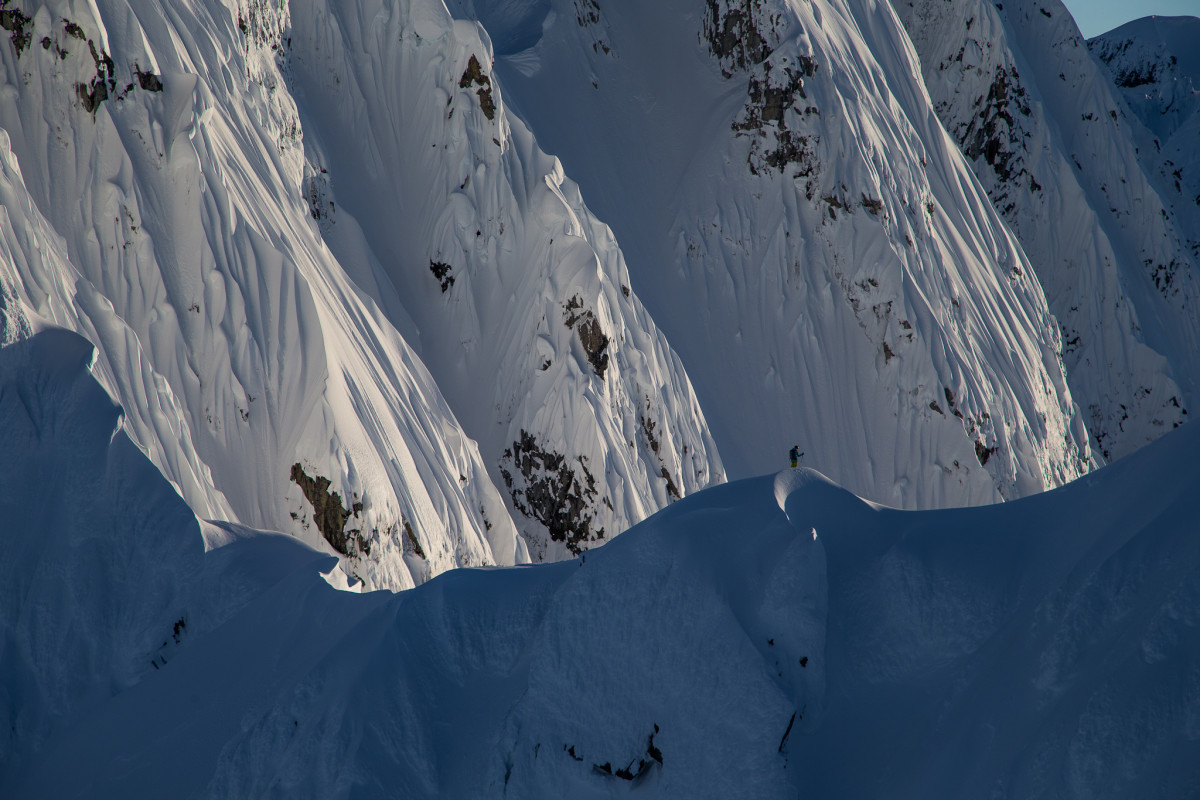 IN AUGUST, TOWNSEND AND HIS WIFE, PRO SKIER ELYSE SAUGSTAD, bought a house in Tahoe City, California. For the last decade, they had been living in a rental condo near the base of Squaw Valley Ski Resort. Finally planting roots in the ski town of their dreams felt like a huge accomplishment. There's comfort in knowing that home is permanent.
A few weeks after they closed escrow on the house, Townsend released a trailer for his new independent project, a film called Conquering the Useless. It stars himself, Saugstad, Rubens, and Dave Treadway. They ride snowmobiles into the remote British Columbia backcountry. Though it lacks the action of the average ski film, the efforts are no less consequential. The skiers still send big lines in serious avalanche terrain. Townsend admits it's more dangerous than skiing with MSP, where the constant presence of helicopters and safety professionals means help is just minutes away in case something goes badly.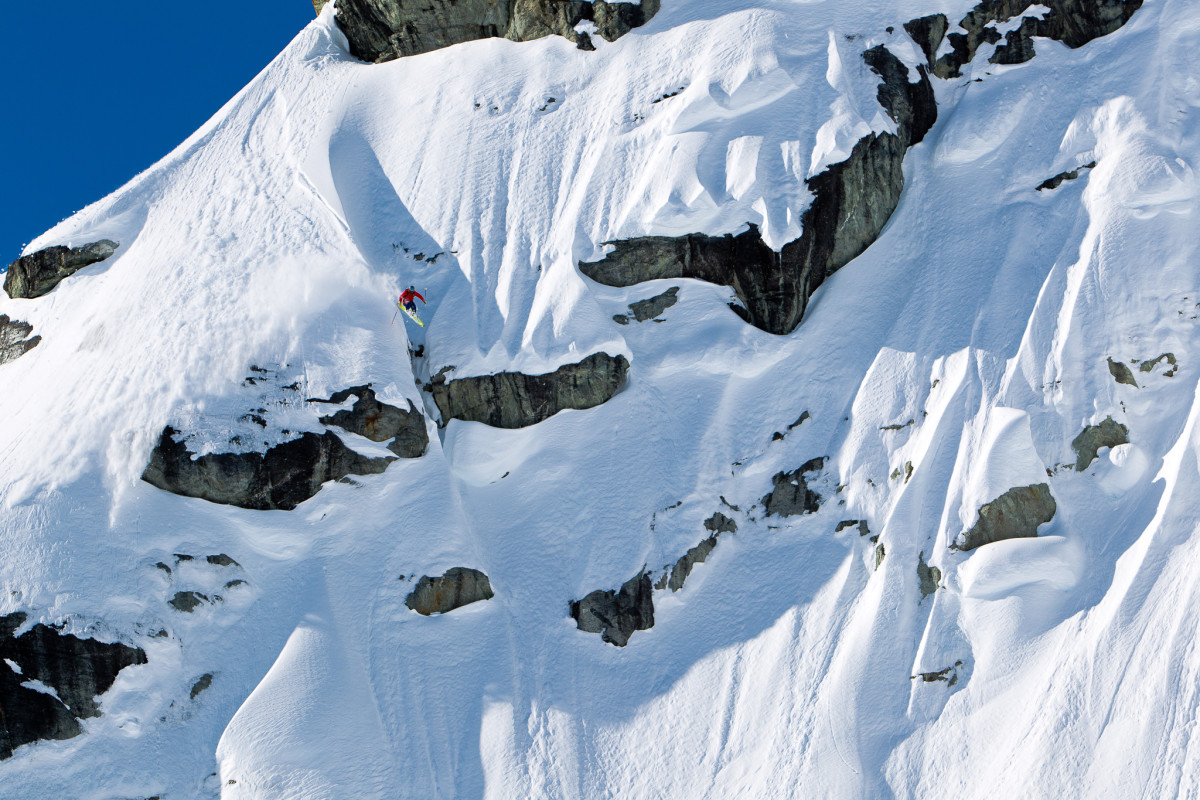 But it comes from the heart, which Townsend says is the best way for him to move forward in his career. It's about not emphasizing the viral video—today's equivalent of the "one-hit wonder"—which gives him the option to back down when the situation requires patience and perspective. He looks to Davenport as an inspiration, saying his long career has done "more for his sponsors than a 20-second viral video ever could."
One thing is for certain: Skiers will always be shooting for the bigger, faster, and higher for decades to come. There are no easy answers to these difficult questions. People should be free to pursue the adventures of their dreams. The wildness of skiing is what draws us forward, and that in and of itself is often reward enough. The actions we take are our own, as are the consequences that we must live with. For Townsend, having a sustainable career means doing it on his own terms.
"You just have to be very self aware. You have to do things for the right reasons, know what your capabilities are, and never let the pressures of a job, or finances, or winning awards get in the way of having fun and being true to yourself," Townsend says. "If you work for that, you're going to hopefully be here for a long time."
---