Heli shots made possible for the average Joe
Ever wish you could have aerial shots in your dubstep-infused GoPro web edit? Look no further because the answer has arrived. The Hexo+ is a drone that trails and films an athlete while they shred their respective sport. By tuning your desired settings on the Hexo+ smartphone app, pressing start, and placing said smartphone in your pocket, the drone precisely follows your every move while capturing "stupidly good aerial shots." Get ready to up your Snapchat game everybody, the rules of the game just changed in a big way.
Switzerland's largest ski area parts ways
Les 4 Vallées, Switzerland, was once a powerhouse of five resorts and more than 412 kilometers of ski slope. But last week, Switzerland's largest ski area announced it is disbanding due to—drumroll please—splitting money. The lift-operating companies, which link the five resorts of Les 4 Vallées, were unable to reach an agreement over revenue sharing for one of the featured resorts—Thyon. As a result, Verbier announced its independence from Les 4 Vallées for the 2014/15 season, breaking up the mega ski area. In past seasons, one lift ticket granted access to five different resorts, but starting now, this will no longer be the case. The pessimist would see this as corporate politics getting in the way of good skiing. The optimist, however, will see this as an opportunity to capitalize on the lift ticket collections on our jackets.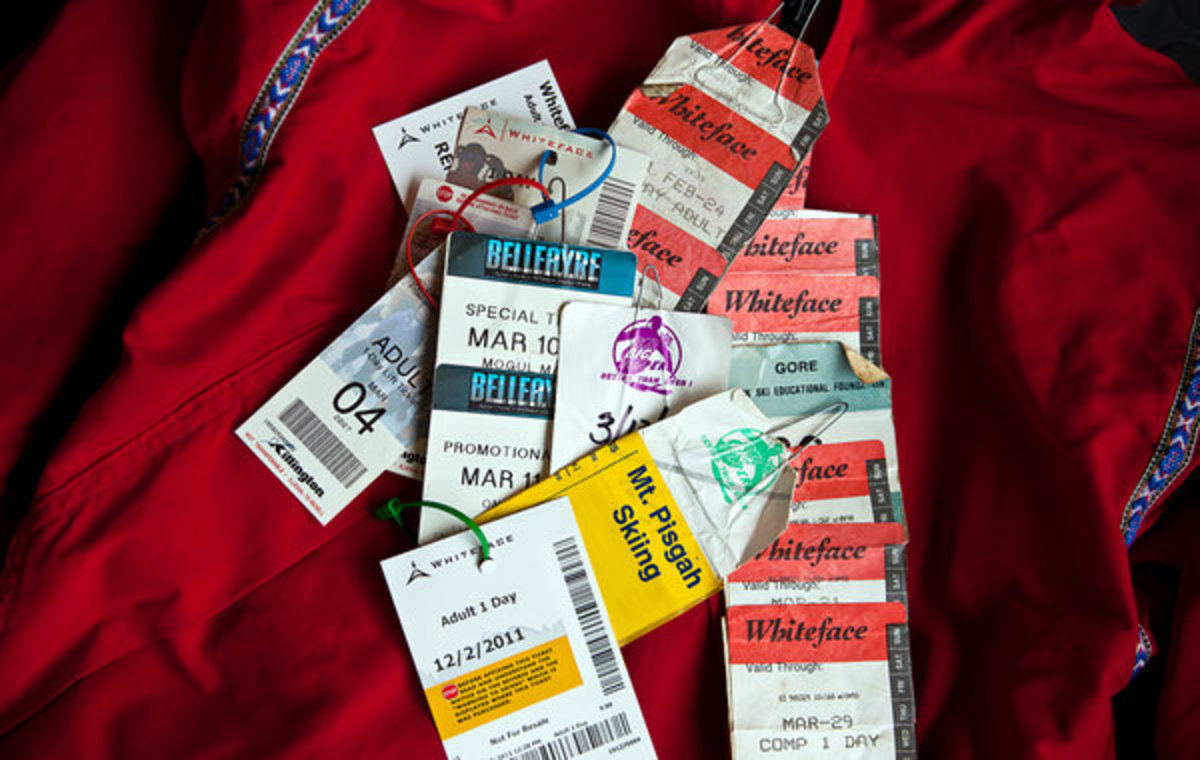 Things to do next season: skijor
Think rodeo meets waterskiing. This GoPro footage of Silverton, Colorado was released early in the week featuring North America's most under-appreciated sport. The rules of skijoring are really quite simple: you get pulled behind a horse while trying to catch hanging "rings" after each turn. For those who love a nice toe bang, the flat landings after each jump in the course should suffice. Who wants to take bets on how long it will be until Red Bull sponsors a skijor competition?
Summer arrives, A-Basin closes
Dust of your jorts and rollerblades because last Sunday was the first official day of summer. Unfortunately, it was also the last day of A-Basin's super long 2013-2014 ski season. And what other way to close a record season than with some good ol' pond skimming?
Update: Alta debate Continues
Last Tuesday, Alta Ski Area renewed their request that asked a federal judge to dismiss the lawsuit over a snowboarding ban that was filed against them earlier this year. The ongoing debate has one side saying that the Utah resort is discriminatory against a certain group (snowboarders). The other side (Alta), says its not people they're discriminating against, just what people choose to strap on their feet.

VIDEO: 13-year-old drops season edit and its bonkers
With a name like Aspen Spora it only makes sense that this kid was destined to be a shredder. At the age of ten, Aspen has already forerun the X Games superpipe and filmed with Warren Miller Entertainment. With the 2013-2014 season at a close, and a wild edit to show for his skills, it's safe to expect big things out of Aspen Spora before he's old enough to drive a car.