Guy runs London Marathon in ski boots
Remember that time you complained about walking in your ski boots all the way to B Lot? Yeah, well some guy just ran the entire London Marathon in a pair of 15-year-old Salomon boots, so… Englishman Al Machell completed 26.2 miles in 8 hours and one minute last weekend, even donning a full Spyder race suit to commemorate the occasion. My feet ache just thinking about it.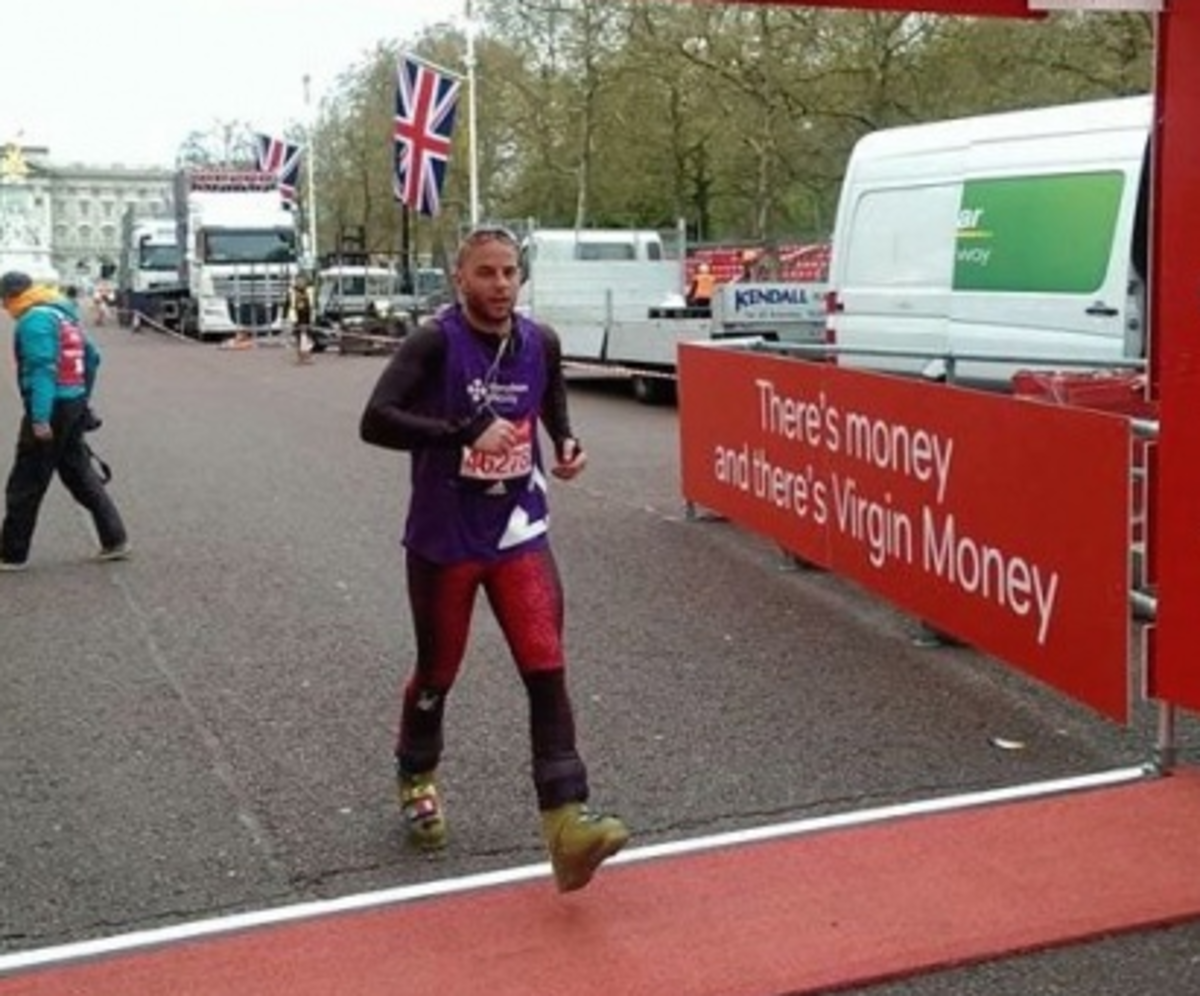 This is how you do closing day
Alta struck it rich on the final day of the season this year, scoring a sunny pow day sayonara. Check it out and remember that it's not how you start, its how you finish.

Winter Park ski train gets state grant boost
After it looked like plans to revive the popular Denver to Winter Park ski train were derailed this fall, a new development this week could have the project back on track. According to the Denver Post, the campaign to reintroduce the train received a $1.5 million state grant to build a better passenger platform at the ski area—a sign that ski service may be following close behind. The Winter Park Ski Train ran from 1940 to 2009, making it one of the longest running ski trains in North America.
Lindsey Vonn endorses Tiger's skiing…for real
Dumping skiing's downhill queen is one thing, but convincing her you are the best celebrity skier?! Tiger, you've taken it too far!

Grizzly bear makes cameo at Lake Louise
Just to spice things up a little bit, a grizzly bear found her way onto the slopes at Lake Louise in Alberta last week, forcing a partial closure at the resort for the third time in two weeks. The bear, dubbed, "Olivia," has been known to show up during springtime shredding at the resort, but rarely sticks around for après.
The new Elevator Pitch: The Ski Lift Pitch?
We all know the Elevator Pitch, that 90-second spiel about why your microwaveable bacon tray is better than the other guys, but the guys and gals at Taos Ski Valley are spicing things up a little with a ski lift pitch competition. Basically entrepreneurs have been coming from around the country to pitch their ideas in a competition format in hopes of walking away with $10,000. One lift ride, one pitch, and so on. NPR did a nice little story on the unique opportunity last week, and it's worth a listen.