Surf bro has a one-track mind
I think we can all relate to this guy. Just trying to get pitted, is that such a crime?!

Obama and some shameless Alaska selfies
Apparently the President hasn't been reading the Week in Review trail of selfie carnage (it's cool, I forgive you, Barry O), snapping some self-portraits this week with Bear Grylls in rugged Alaska, but his first trip to the Final Frontier has actually been a good spotlight for one of the most iconic ski zones in the world. Alaska has been ravaged by wild fires this summer, and Obama's Alaska Instagram takeover has done well to shed light on the growing climate issues in the state and worldwide. Pretty cool for a boring old politician, I'd say.
New Zealand ski area charges $580 a day
Want to ski the newest ski area in Kiwiland? Welp, it's going to cost you, and cost you big. For $580 a day, skiers can get a day in at Soho Basin, a 1,640-vertical-foot shot adjacent to Cardona Alpine Resort. There aren't any ski lifts yet (though the area offers snowcat service), but the new owner of the land has the right to develop a ski resort and seems poised to do so. For now, though, good luck with the most expensive inbounds first tracks around.
Experiencing Japan with Garrett Russell
I thought I saw enough Japan footage, but we needed some pow in our lives this week and dagnabbit, Garrett Russell delivers. Again. 

It's snowing! The Northwest gets hit.
OK, it's not skiable accumulation, but for those of us in the Northwest that were starved of anything resembling winter last year, this is big news. Crystal, Baker, and Whistler reported accumulation up high this week, and we're all hoping this is a sign of good things to come. Wearing my PJs inside out for infinity.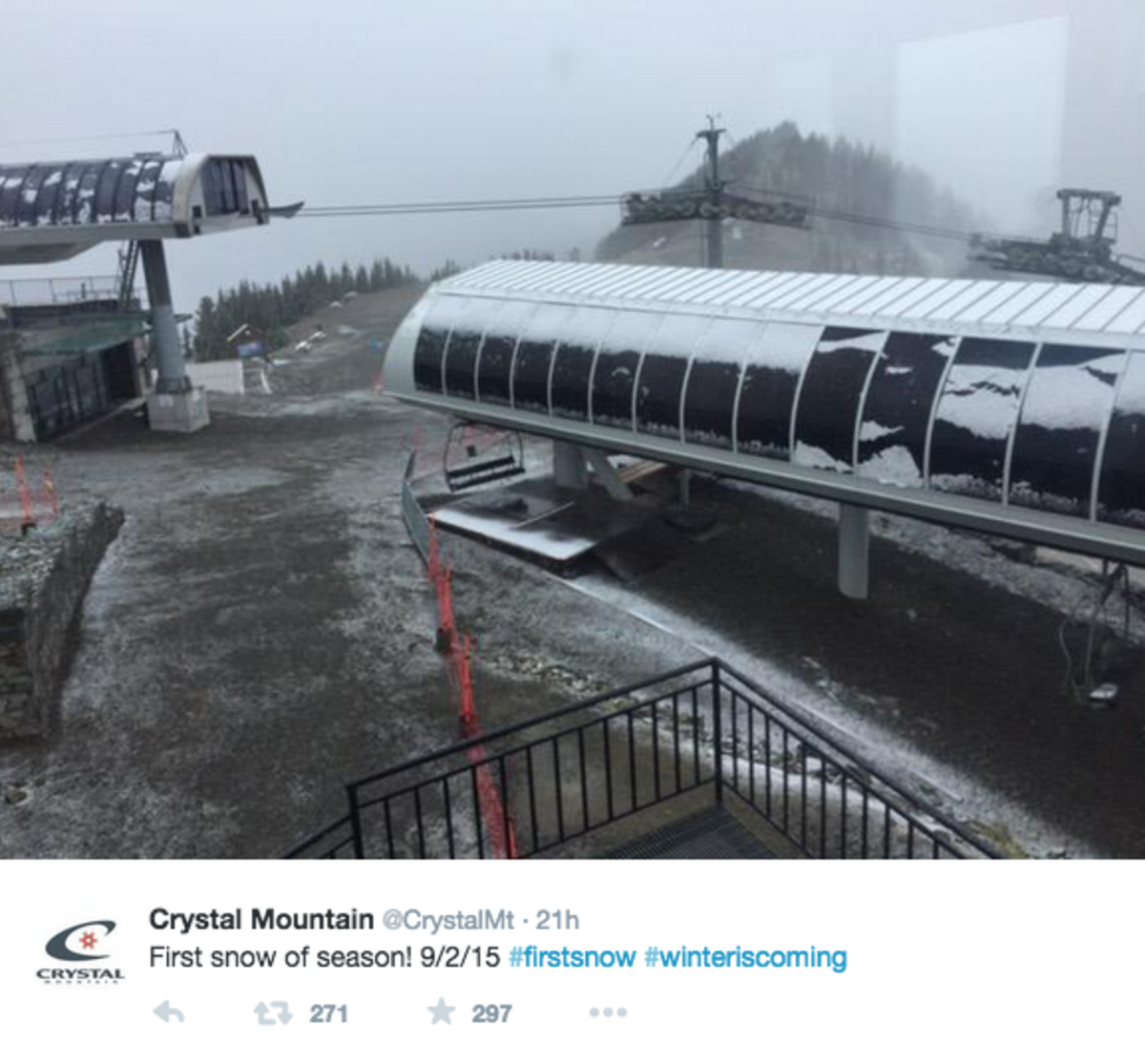 Whitefish Jesus saved
A 9th District Appeals Court rejected arguments from a disgruntled group of atheists and agnostics that sought to remove a 6-foot-tall statue of Jesus from Whitefish Mountain Resort. The out-of-place oddity originally dedicated as a WWII monument has spent 60 years on the Montana ski mountain, and has become a controversial ski staple in the process. Opposition argued that because the statue was on U.S. Forest Service land, it should be removed on grounds of separation between church and state. For now, the court says, "Ney brah, Jesus is chill." Hallelujah!
A friendly reminder from JF Houle
Forget about street legend JF Houle? The Quebecoise digitally slapped us across the face this week with a not-so-subtle reminder that he was, and still is, one of the kings of urban skiing, releasing a trailer for his free online movie, Houligan. Never doubt the master of the nose butter 270 on. He will find you.

From SBC Skier to Forecast, Canada's new ski mag is born
After SBC abruptly called it quits this summer, Canadians were unsure where the future of ski magazines in the Great White North was heading. Luckily, we found out this week as former SBC edit staffer Jeff Schmuck and Travis Persaud unveiled their new magazine, Forecast. Much like its predecessor, Forecast will cover freeskiing, backcountry, and adventure skiing throughout Canada and releases its first issue mid-September. Long live print!