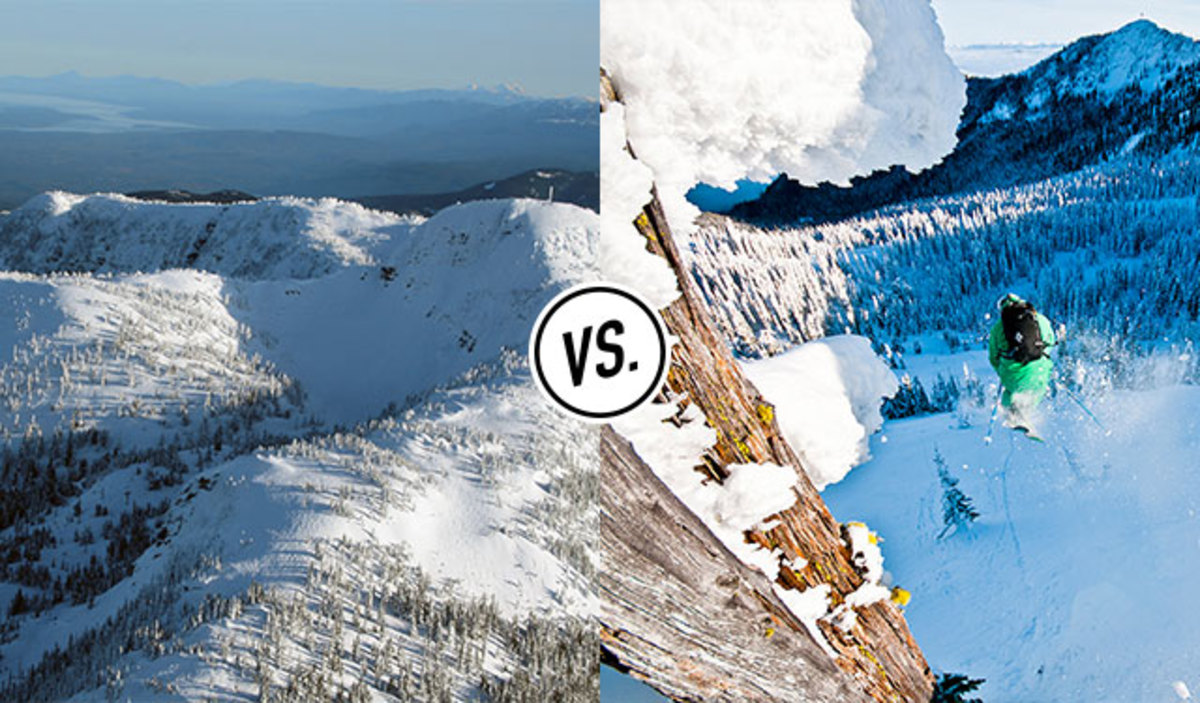 Mount Washington (8) vs. Red Mountain (2)
Hard to believe we've already said goodbye to 24 ski towns/resorts/hills, but the clock has indeed struck Elite 8 in everybody's favorite ski competition. Sticking with the ocho theme, we still have two eight-seeds left (compared to zero one-seeds), each vying for Throwdown history. Mount Washington may not have spun lifts last season, but that just means they've spent a whole year preparing for this moment.
In fact, we're not scientists here, but late night studies conducted at the bar show that a Throwdown win correlates directly to an increase in face shots (just look at Crested Butte's winter last year, and Nelson/Rossland's the year before). Rossland and Red Mountain have bought in, and are willing to do whatever it takes to reclaim the crown—even if that means stealing little Timmy's candy and kicking Eaglecrest to the curb. We know Red has the terrain to pull this out, but will that be enough firepower to offset a feisty Washy crew?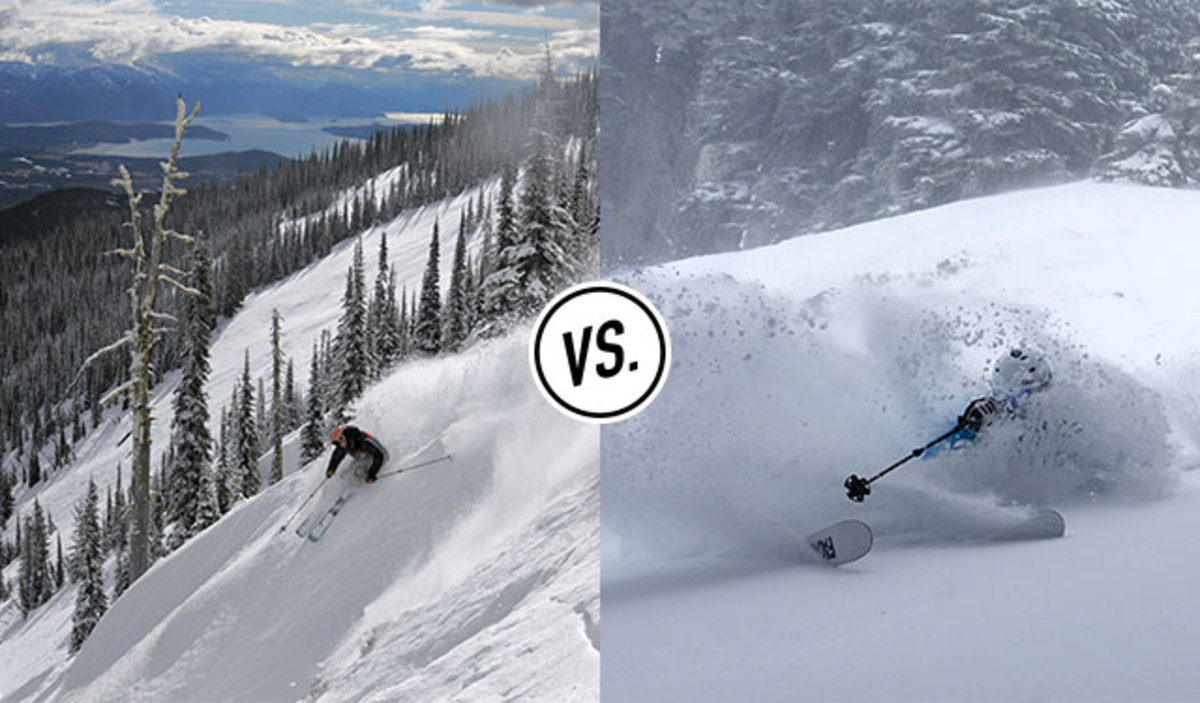 Schweitzer (4) vs. Truckee (3)
Everyone in Truckee dressed as powder hounds for Halloween with a fresh 9-inch blanket of snow last weekend. White looks good on the California contingent, and they'll look to continue their deepest run into the tournament with a win over the North-left's last man standing, Schweitzer.
But Schweitzer's itinerary doesn't include going home just yet, as the Spud Country stalwarts still have some work to do before winter officially sets in. Playoff beard, powder beard, whatever you may call it, Schweitzer is growing it thick, buttoning up its voting pants to make sure that the Truck stops here.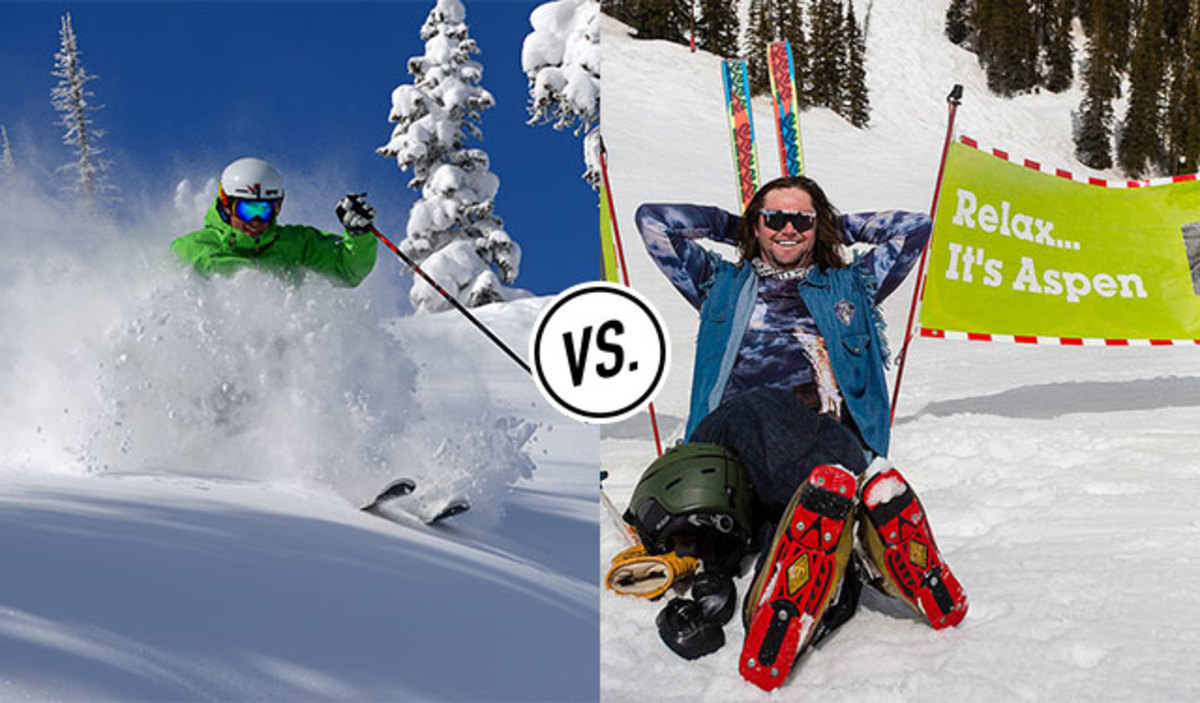 Steamboat (8) vs. Aspen (2)
Proving that is indeed still cool to shred pow in a cowboy hat, Steamboat is following up a strong 2013-2014 season with an equally inspiring performance in this year's Throwdown. The eight-seed in the Rocky Mountain West has made light work of Crested Butte and Telluride, and hopes to make it a Colorado sweep with a victory over Aspen.
Far from quaking in its ski boots, a little place called Aspen is ready to show why Ski Town U.S.A. is simply no match for Party Mountain. Whether it be the X Games, the Bowl, a Johnny Mac's Trucker, or the best end-of-season parties in skiing, Aspen doesn't really know anything about turning down. Time to ante up, Colorado.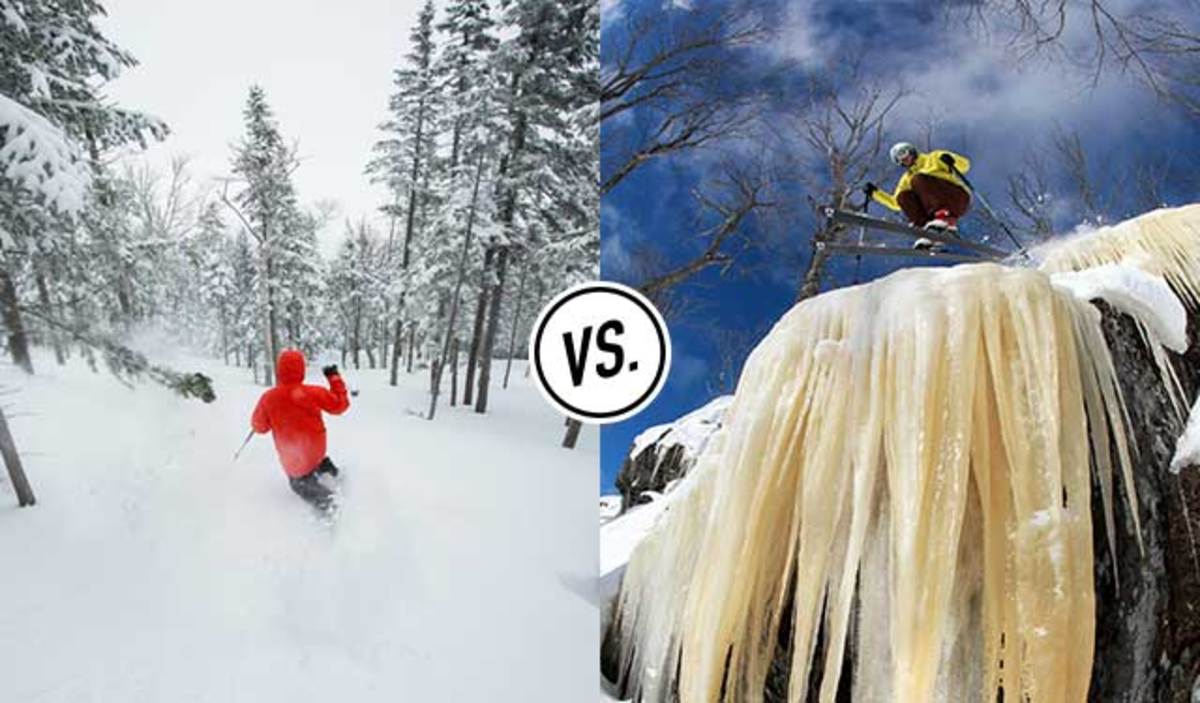 Sugarloaf (4) vs. Bohemia (3)
There's magic buried somewhere in Mount Bohemia's Extreme Backcountry area, a magic that has vaulted the small Upper Peninsula resort to the big stage, past East Coast classics Stowe, Smuggs, and Sugarbush. The runs are a little shorter, but the snow is a little deeper, and who doesn't want a few more pow runs anyway?
If size were a question, Bohemia wouldn't stand a chance against Sugarloaf. The largest resort east of the Mississippi (with nearly half of that terrain lying in the wooded Valhalla known as Brackett Basin), the Loaf does it big. Add to that a loyal following of skiers that considers any mercury reading above single digits spring skiing, and the Loaf might have the grit it takes to schuss into the Final Four.