From: Mike Rogge
To: Kade Krichko
Subject: Real Ski Backcountry
Hi Kade,
How's Seattle? Who cares! Have you watched these Real Ski Edits? Seven skiers (Sean Pettit presumably was number 8, but dropped out due to an injury). Seven edits. One winner.
It's time to break them down, one by one, for Powder.com in a back-and-forth email chain reminiscent of Simmons v. Gladwell over on Grantland. Hope you're wearing your Columbian soccer jersey, amigo. It's about to get loco, son.
-Rogge
From: Kade Krichko
To: Mike Rogge
Subject: Re: Real Ski Backcountry
As Sofia Vergara would point out, "It's Col-O-mbia." Of course I'm rocking the yellow, red, and blue. Big shout out to my amigos down south, you lucky bastards.
Pleasure to be a part of the program Michael Rogge, thanks for having me. I have indeed had the pleasure to watch the seven Real Ski edits in all their 90-second glory. Good stuff, no doubt, and plenty to talk about. Who's casting the first stone here?
ROGGE: Wiles Davis, Captain Grease, the Man from Montucky! Wiley Miller recruited Kyle Decker for this year's project. K.D. is the go-to guy for contests like this as the edits he drops during the year frequently have tens of thousands of eyeballs on them.
You have to appreciate the big 7 to kick things off, followed by uber slow-mo blunt to textbook Miller nose butter in pow. I've tried that trick at least 20 times and always 1) fail and 2) look like an idiot.
Backcountry jibbing isn't exactly new, but it's newer and I hope we see more of these ice-wall-ride-slides in the future. Also, more 1080s out of Wiley. He stomped the piss out of that one.
Lastly, SWITCH BACK FLIPS IN THE BACKCOUNTRY.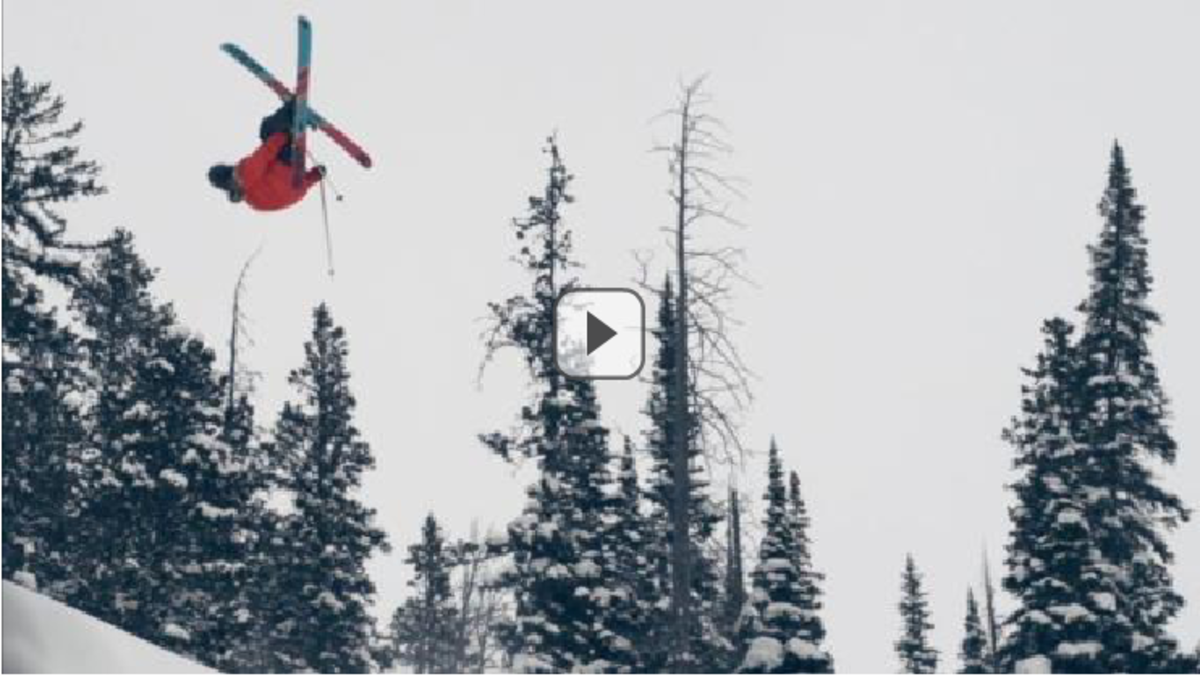 KRICHKO: That nose butter was slow-mo? I could have sworn Wiley just warped the time continuum to up his style game, a game that is already out of this world (science!).
But seriously, Mr. Miller--I use surnames when referring to legends--continues to lay it down thick in this edit. Naturally, the switch backie is what lingers in my head, but it's really just the cherry on top of a very well-built Kyle Decker sundae.
With the absence of Sammy Carlson and Tim Durtschi in the tournament, Wiley should have no problem…wait, what's that? They're both in this too? Well, shit, I love me some Wiley, but I'm just not sure how this stacks up against the rest of the game here.
He's really echoing the 2012 Oklahoma City Thunder here. Great talent, could probably win it any other year, but there's just too much Heat in the kitchen this time around. Speaking of heat, what's your Mercury level on Jacob Wester? Best hair in the game?
ROGGE: No. Flylow's Dan Abrams has the best hair in the game (Ed's Note: He's bald).
Jacob has been in the game so long that people forget he's only 26 and still has much more to offer. His Real Ski Edit is strong, but doesn't emphasize my point. Not that his opening 3 isn't large and in charge, but through a source (I spoke with Jacob this morning about The Wedge going off at 20-30 feet, #skierswanttobesurfers), I learned he tweaked his knee (just a bone bruise) at the end of March and missed all of April. In other words, he shot this backcountry segment in May, which is like waterskiing in January. That's commitment. And hustle.
The skiing world would be a better place with a 3-5 minute Jacob Wester segment on a big screen after a full, healthy season.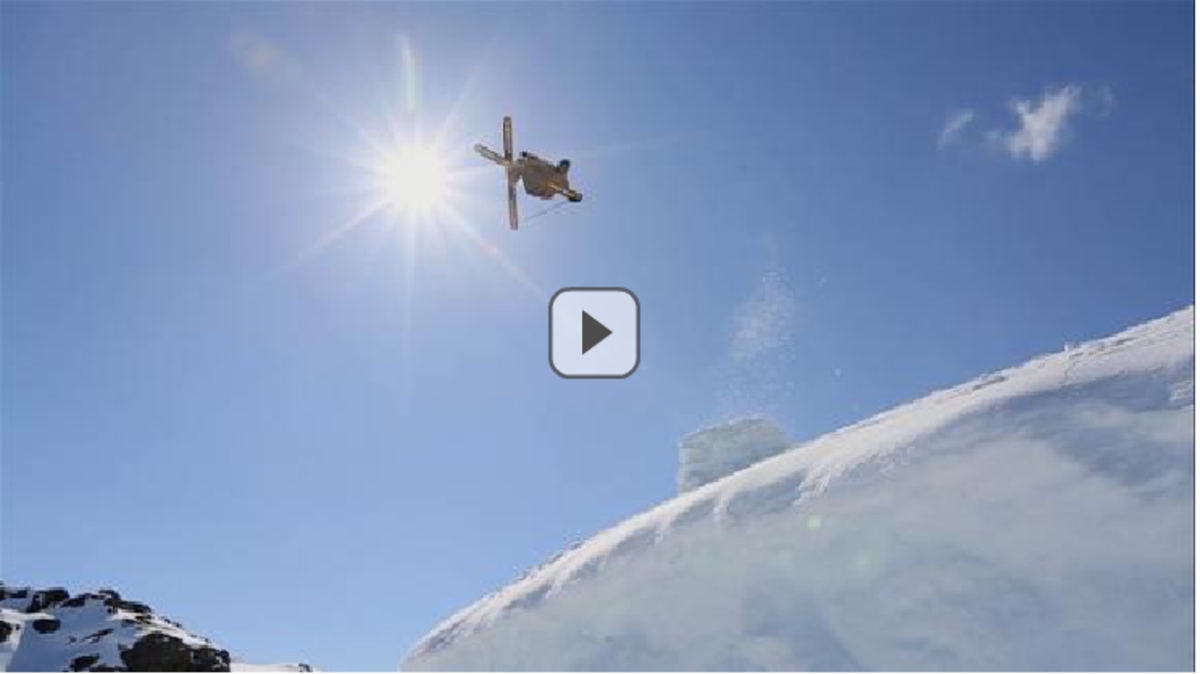 KRICHKO: Is it just me or does that opening shot look like the biggest natural halfpipe in the world? Maybe I've been playing too much SSX Tricky and my grip on reality is slipping, but still, uncanny resemblance to a poorly cut Megalopipe.
It's a shame Ya-cub only got a little time to film this year, because he puts together a nice little edit here. Granted it's not full of bangers like our other competitors', but you can tell the guy likes to ski, and can really handle just about anything.
With NFL season rolling around, it pains me to agree with you on anything (Eli will never be an elite quarterback as long as he grows Cheetos-colored facial hair), Wester's stuff isn't up to snuff. Better luck next time, or as they say in Sweden…ah damn, who am I kidding? Better luck next time.
Schuster on the block, Whistler's Lone Ranger minus Sean Pettit, is he doing Superproof, Inc. proud?
ROGGE: Eli is elite. He has two Super Bowls over Tom Brady. Don't make the same mistake that one of the great POWDER wordsmiths made before you were born, Kade.
Imma watch Joe Schuster's Real Ski Edit, but this says everything: Ender, Superproof's The Recruitment.
That small fact in his bio gave me more excitement than every ski movie trailer moment from this summer. You know who else is in that movie? Two Full Throttle Winners (the Brothers Pettit), two Best Jib nominees (Max Hill and Leigh Powis), one Best P.O.V. nominee (Mike Henituck), AND Josh Stack and Corey Vanular. Joey's got the ender? If he wins Best Male at iF3 or PVA's, Whistler is going to have an alcohol drought the next morning. I can see the passed out kids and smell the puke puddles on Mike Douglas' lawn now.
As for the next competitor…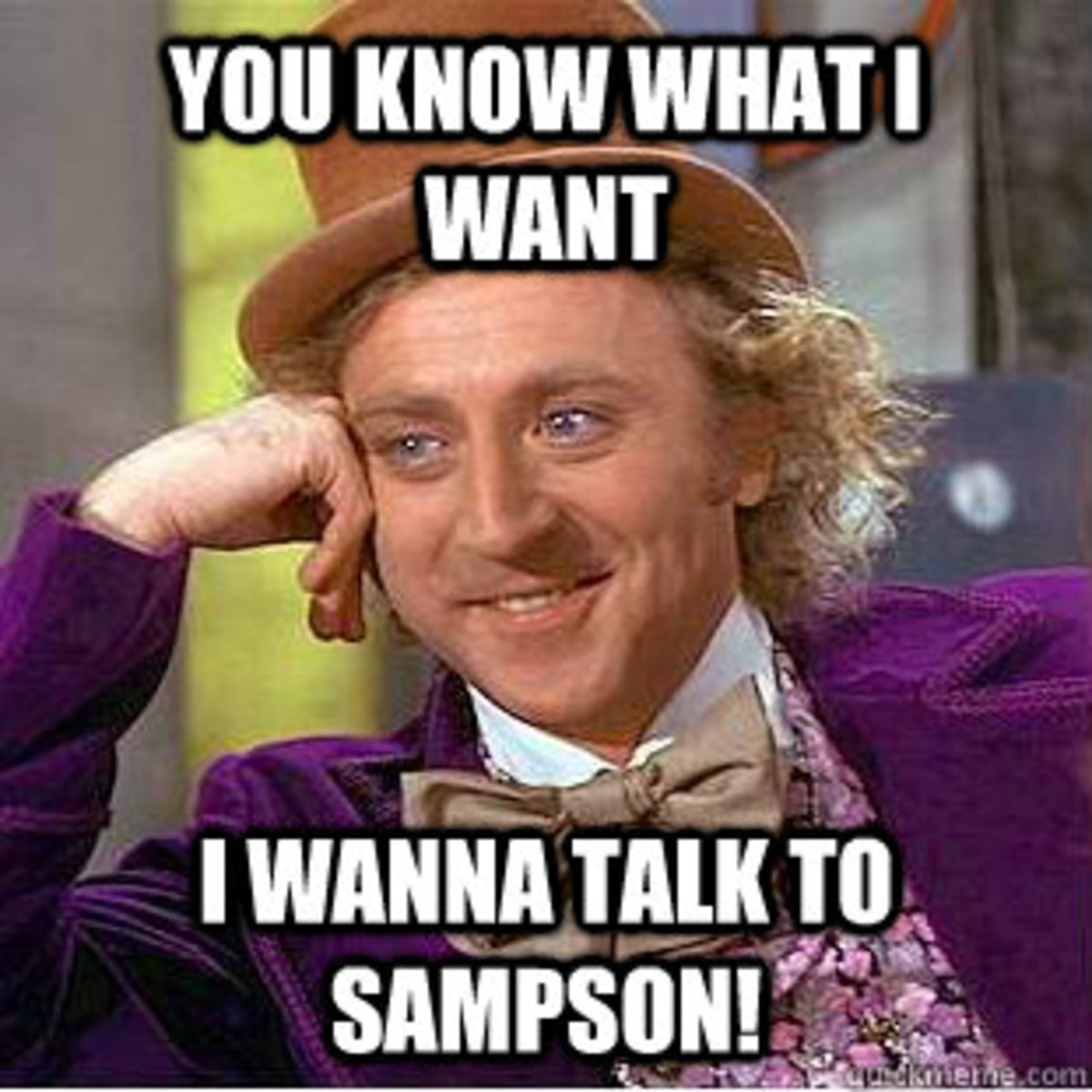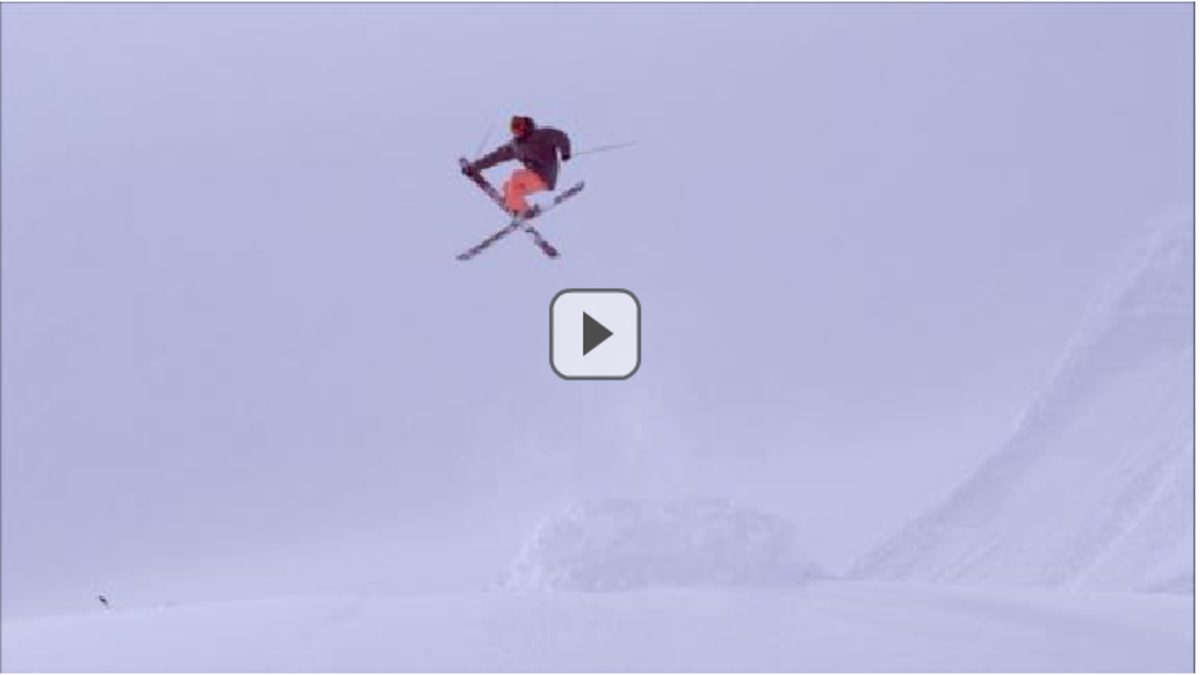 KRICHKO: I can still taste the tears I shed on Boylston Street. Damn you, Eli and Rogge.
But, thank Ullr, Joe Schuster showed up to wash a little of that taste away. The dude is a beast. If this little clip is even a hint at what we're getting in The Recruitment (minus the guns, kidnapping, and Pettit's weird New York accent), then I'd say I should probably preorder my ticket.
A massive 9 squeezed between two sultry 7s is never a bad way to start, but that switch one to pillow one, out on one of the steeper lines I've seen in a while, sold me. Throw in the first real switch dub 12 we've seen all day, and I'll say Mr. Schuster can play for my team any day of the week, even on Sunday.
I'm not entirely sure about the editing (adding a crash into a 90-second edit and the whole "If I'm a bird, you're a bird" intro), but I still think Schuster has the stuff to make his Whistler homies proud. All aboard the Schuster Express, destination: podium.
ROGGE: Podium? With all due respect to Joe, I don't see it happening unless ESPN Real Ski Judge Jeff Schmuck tosses it his way. Canadians are like wolves--they roll in packs. These edits are all too strong. I'd like to see the field doubled to 14 (or 16) next year. In the meantime, I have a couple questions for you, Kade.
Who is shooting Sammy Carlson out of cannon? Do they have a permit for that? Can Americans carry that kind of firepower in Canada without a license?
Malcolm Gladwell publicized the 10,000-hour rule on becoming an expert at anything. Sammy Carlson is proving if you put 20,000 hours in, you'll dominate the world.
He's launching farther than anyone to pillows, tricking in and out of them like it's just another thing people have always done on skis. But here's the thing....that's not a normal thing. It's a Sammy thing.
After six years of making epic films about their little bro, Jeremy, Todd and Steve Jones of TGR are putting their weight behind a Sammy Carlson two-year project. This is only a small slice of a delicious pie being baked up by the filming mad men of Jackson. This is a bold statement, but Sammy's movie is going to change skiing.
Apologies to other competitors, but Sammy is getting the gold and landing in my top three gold medalists of 2014 joining skiers Joss Christensen and Mikaela Shiffrin. Gus Kenworthy's puppies get fourth.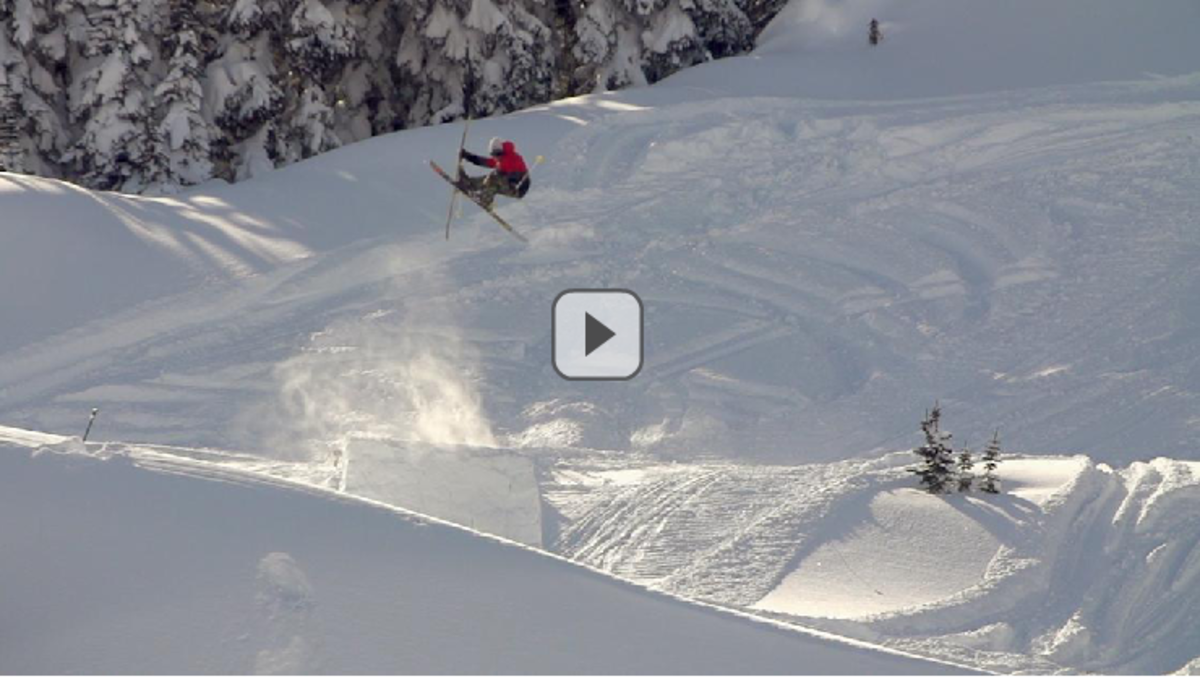 KRICHKO: What, no Shaun White? Oh, wait.
By the way, I could have sworn Rockstar one-upped Red Bull and built Sammy his own custom mountain based on the way he slayed that terrain. So far they have declined to comment.
But enough stating the obvious, I want to discuss another Sammy, the competition's first Frenchman, Sam Favret. Talk about getting shot out of a cannon, Favret only knows one speed, and it'd probably get you pulled over on the Autobahn. I have to admit, beyond his Red Bull Linecatcher win, I didn't know much about the dude--but I won't forget now.
That natural hip that flowed into a sweet 5 is one of the coolest natural features I've ever seen and his 3 to 7 combo late was pretty damn saucy. I'm no Gnarstrodamus, but I think this guy is an early "Favret" for the next round (oh man, the jokes are getting way, way worse).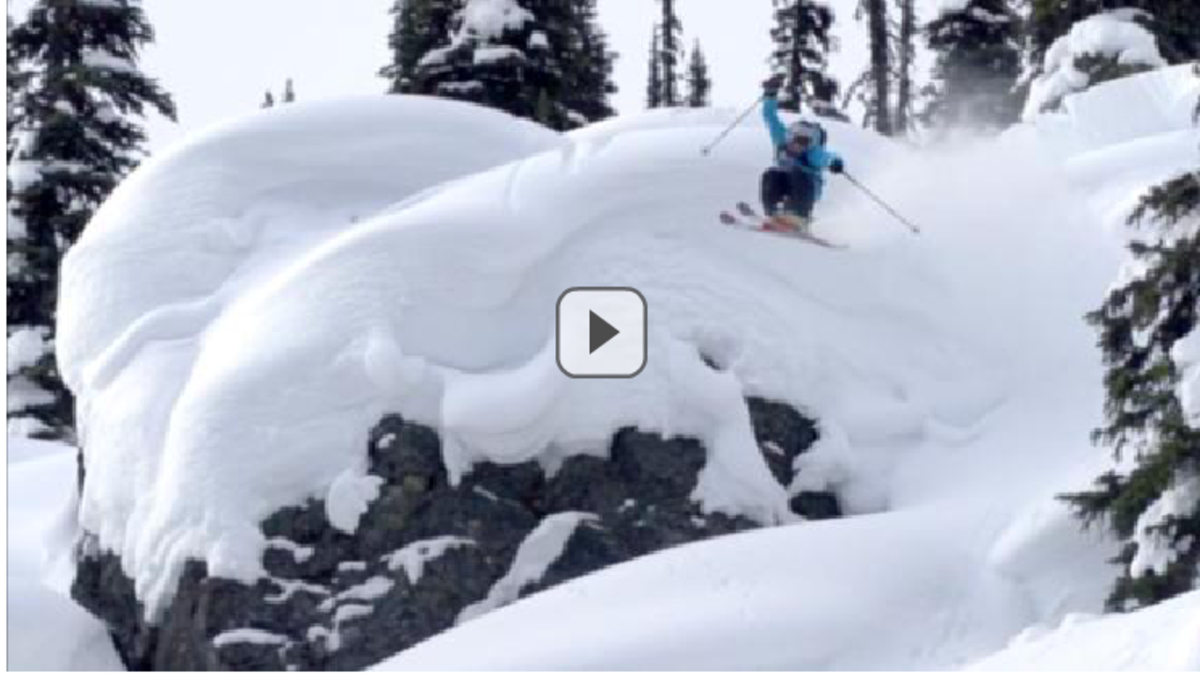 ROGGE: Favret only has 138 followers on Twitter, because when you try to follow him, you don't. You hop back on the lift to download or ski down the boot pack.
I assume growing up in Chamonix is amazing until you start traveling the world. We grew up on the East Coast so everything--snow, terrain, weather--was bound to get a little better once we left the homeland. Leaving Chamonix to ski the rest of the world must be a major disappointment.
"Ziss is it?" I imagine Favret asking with a sigh. "Ok zen. I vill ski it betta zan Richie and Candide."
(Because every French skier knows one another and were instructed by either Jean Claude Killy or POWDER's Jean Clary Davies).
Favret should land in the top three or make a run at fan favorite. French ski site SkiPass posted this top five list about why you should vote for Sam in the competition. I'd like to think all of France intends to vote for him, but will instead smoke cigarettes on top of devastating knife ridges. I don't know, Kade, the French are assholes.
For the next entry, watch this first.
DANE'S BACK.
KRICHKO: I'll take Mase over L.L. Cool J here because I am indeed calling this a comeback. Dislocated hip to back on snow less than a year--are you kidding me?!
In yet another Revel-stroke of genius, Tudor isn't pulling any punches here. I kind of like how he throws his middle fingers to the judges on this one, putting in some rad skiing in between mini golf lines. What's the fun of just teeing it up if there's no approach?
TGR's influence is pretty heavy on this one, with some bigger lines and blower pow, so it'll be interesting to see how the crowd reacts, but Tudor still manages to display his post-injury repertoire with some big 9s and a bangin' triple cork 12 that'll even get the Summit County crowd's attention.
P.S. Are you hungry yet? Kid is starving up here.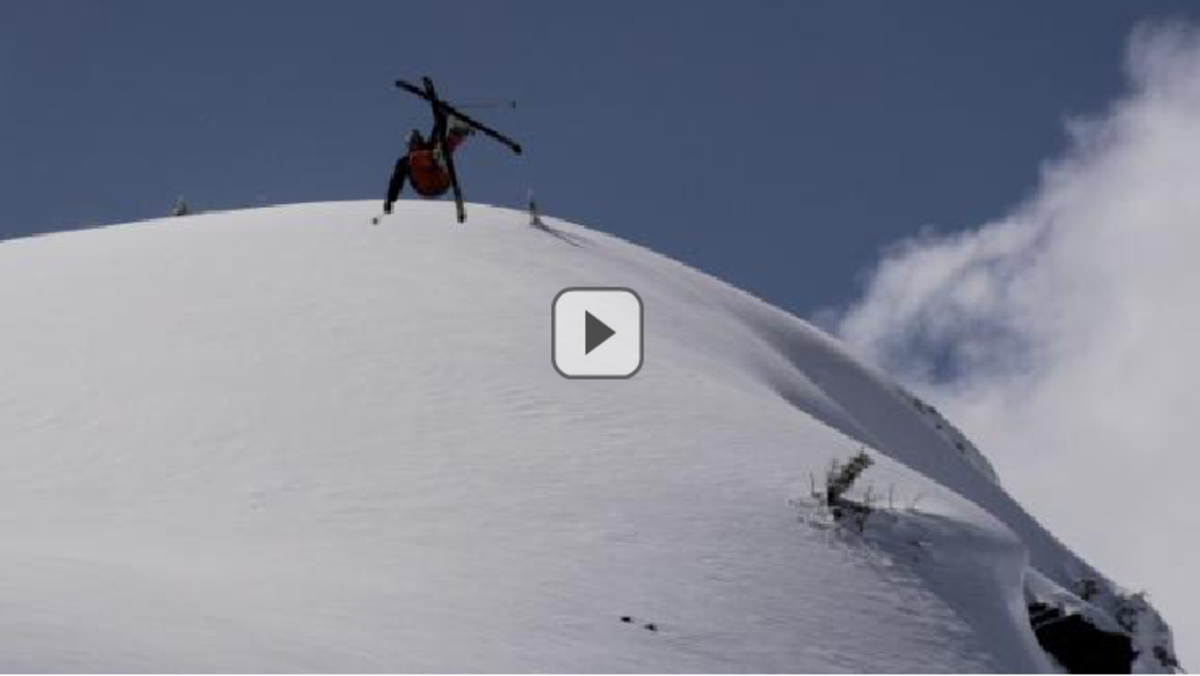 ROGGE: Watching Dane's edit, skiers be like: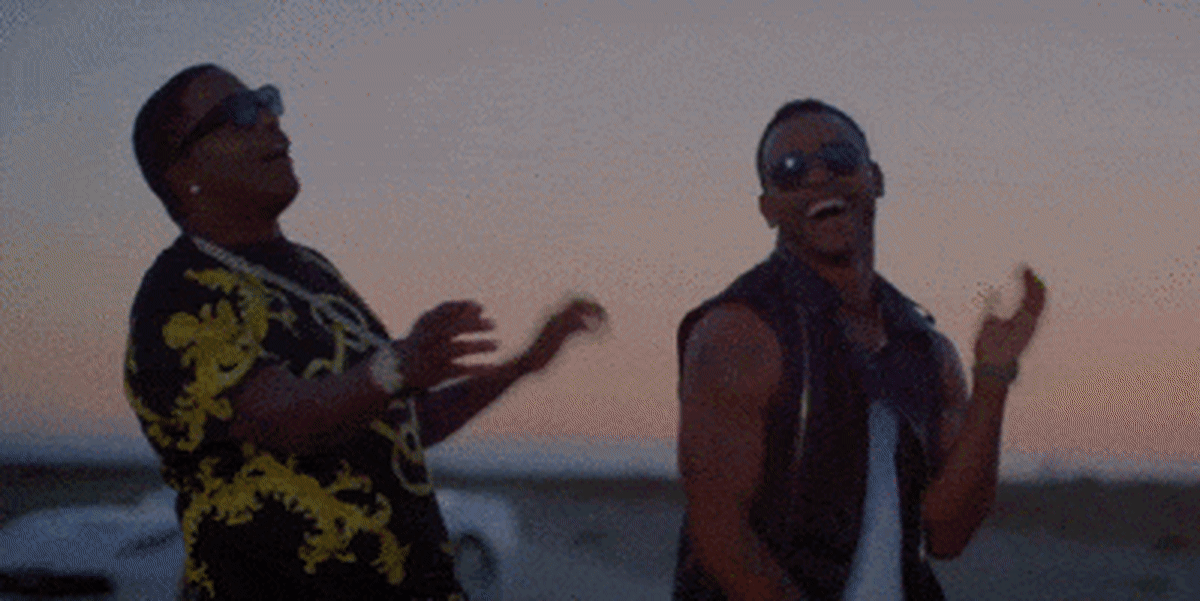 Dub 10 blunted
That switch triple.
DANE'S BACK. #badboyrecords
We've come this far, Kade, and still get to discuss one of the best in the industry, Tim Durtschi. Durt McGurt is a powerful skier. As it says on his Real Ski bio, Tim took home Best Male Skier honors at Powder Awards last year. What that bio left out is that he gave us one of the best black zone moments in award show history.
Ahhh...that was a fun time. I love (LOVE) that Tim was at the bar when his award came up. Schmidt saw Tim coming like he was a bull in a china shop, said, "No thanks" then headed back to his life of being the favorite human alive for every skier over 35. Scot Schmidt, ladies and gentlemen. Let's hear it for him.
"Because I wasn't expecting to win...(looks at screen)...this award."
Brilliance. I hope Durtschi wins Real Ski, but only if ESPN films his reaction and turns it into one of those Inside the NFL Documentaries. Long live, Tim Durtschi.
And SWITCH BACK FLIPS IN THE BACKCOUNTRY. #PhilippePoirier
KRICHKO: I'm not saying I'm giving up on you hombre, I'm just saying I could use a few Cooler Ranch Doritos, that's all.
Personal griping aside, Timmy is a stud of AC Slater proportions. Why are you skiing backwards, Tim? Backflip out of nothing. Look out for that tree, Tim.
Boom, backflip tree tap. He handles his other axes well too, even giving a bio shout out to the master of the game, C.R. Johnson.
I like Durtschi, I really do, but is it going to knock off Sammy? Unlikely. Still, if I could get the two to organize a Rage Films reunion tour, I'd sell my unborn firstborn to be at the front of that line. Just sayin'.
As for POWDER Awards last year, I think from raiding the minibar, to accepting awards half unconscious, to conducting interviews in Spanish, Durtschi only has one thing to say to the ski industry: Haters gonna hate, Slater's gonna slate.
All right, ham sandwich time.
Predictions:
Rogge:
1. Sammy Carlson
2. Dane Tudor
3. Sam Favret
Krichko:
1. Sammy Carlson
2. Sam Favret
3. Tim Durtschi