There are more heads of state at the United Nations Framework Convention on Climate Change (UNFCCC) in Paris, France, right now than at any UN meeting in history. There are more journalists, too, 3,000 of them crowded around screens in the Media Center. The carpet in the center is gray and the desks and chairs are white. The entire UNFCCC facility outside Paris is essentially a tent built on a parking lot near the airport. Every wall, staircase, and structure is made of recycled chipboard. Every restaurant is organic and French, even the bottles of wine available in the drink coolers.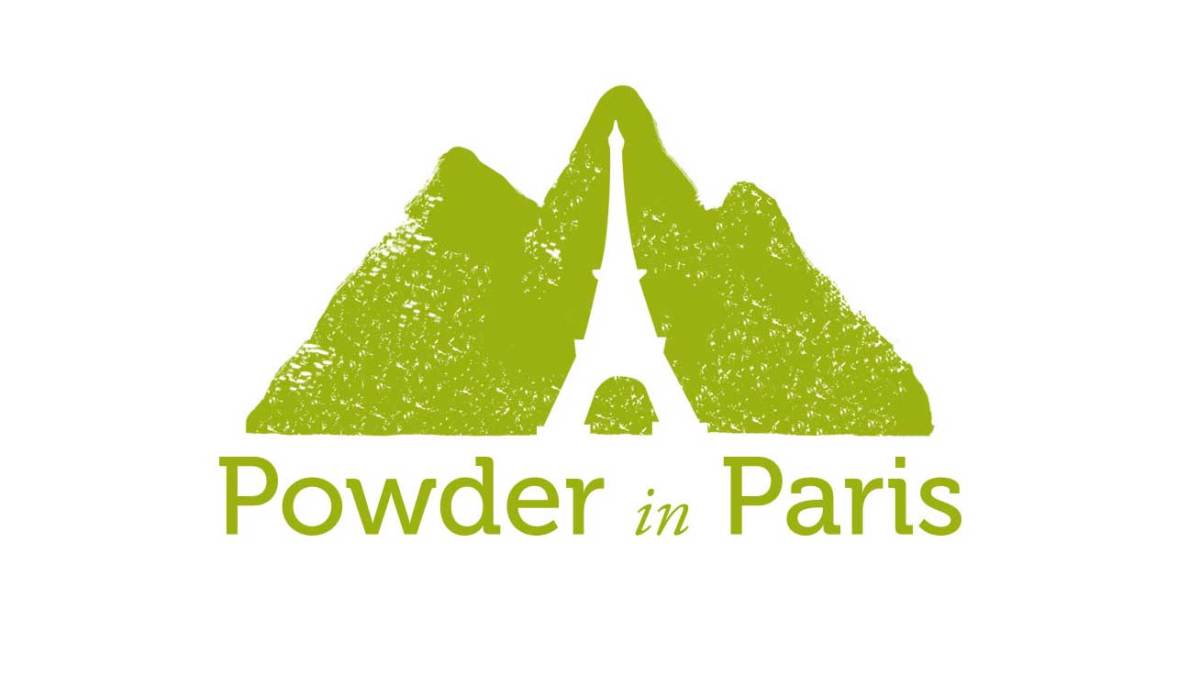 Click here to sign a petition along with thousands of other skiers asking for bold action at the Paris climate talks.
There wasn't a single seat free in the Media Center the first day of the conference, so I poached the UK's Daily Mail desk and watched Obama, Modi, Hollande, and Merkel make opening remarks at a chipboard podium. Obama said that this is our time to slow climate change. Putin said Russia already figured it out. The President of Hungary invoked the voice of his future grandchild, asking why the world did not act in time?
Time is indeed the question here. How much time do communities in Kiribati, the Maldives, Seychelles, and Marshall Islands have before they are submerged by melting snow and ice? How much time until massive permafrost regions melt and emit twice the amount of greenhouse gases present in the atmosphere today, pushing climate change out of control? How long until snowpacks in California, New England, and the Pacific Northwest thin to the point that ski resorts can't open?
A sneaky aspect of climate change is that it is largely silent as it builds momentum, then it wreaks havoc for thousands of years. So what we put in the air today will effect generations millennia from now. Driving an SUV to go skiing, using electricity from coal- and gas-fired power plants to make snow, burning oil to heat our homes—every drop of fossil fuel you burn warms the planet, melts snow, and says to your children, their children, their children, and on and on that you value your comfort, money, and life more than theirs. Politicians and ski industry executives are the same. When they claim that they are "trying" and not "doing," they are saying that future generations—not to mention their investor's money—do not concern them.
This week, government officials and business leaders responded with the most ambitious climate action initiatives in history:
184 countries, representing 95 percent of all greenhouse gas emissions, submitted climate action plans drastically reducing greenhouse gas emissions.
Obama pledged to double U.S. investment in clean energy research over the next five years.
A major new initiative was launched to cut deforestation by 50 percent in five years.
The Guardian reported that the Paris meetings guarantee that the fossil fuel industry will be obsolete by the end of this century.
Al Gore announced a new study showing the fossil fuel industry will waste $2 trillion in uneconomic projects over the next decade, by continuing business as usual.
More than $1 billion was raised to help developing nations cut emissions and recover from the effects of climate change.
In response, major new emissions cuts were announced by developing countries.
Six heads of state, including Canada, committed to extend carbon pricing.
40 governments called for an end to $500 billion in annual subsidies that fossil fuel companies receive.
Two-thirds of Americans want the U.S. to sign an international climate change agreement.
While history was being made in Paris, back in America the GOP made itself known as the sole entity on the planet standing in the way of a climate agreement. Every single Republican senator from a mountain state, along with more than 200 of their peers, voted to—symbolically—strike down Obama's Clean Power Plan. Simultaneously, and with great irony, a New York Times-CBS poll revealed that two-thirds of Americans want the U.S. to sign an international climate change agreement.
Roll Call
California: 14 of your Representatives voted to strike down clean power.
Alaska: Don Young voted to strike down clean power.
Wyoming: Cynthia Lummis voted to strike down clean power.
Colorado: Mike Coffman, Doug Lamborn, Ken Buck, and Scott Tipton voted to strike down clean power.
Idaho: Raúl Labrador and Mike Simpson voted to strike down clean power.
Montana: Ryan Zinke voted to strike down clean power.
New Hampshire: Frank Guinta voted to strike down clean power.
Oregon: Greg Walden voted to strike down clean power.
Washington: David Reichert, Cathy McMorris Rodgers, and Jaime Herrera Beutler voted to strike down clean power.
Maine: Bruce Poliquin voted to strike down clean power.
Utah: Every single representative of your state voted to strike down clean power. (Except Chris Stewart, who wisely abstained.)
Want to know what you can do about this? Click here right now, find your state, click on your representative, and give them hell. Then click here and sign a petition along with thousands of other skiers asking for bold action at the Paris climate talks.
Every single Utah Representative voted to voted to strike down clean power.
When I first wrote about climate change and snow three years ago, less than half of Americans thought climate change was real. That number has changed, dramatically. Perhaps because the silent creep of climate change is not so silent anymore. We can see it—in the Sierra Nevada, Cascades, Catskills, Rockies, Appalachians, Adirondacks, White Mountains, Green Mountains, Tetons, and every river, town, and farm downstream of them. Fourteen of the last 15 years have been the hottest in recorded history and 2015 is on track to be the hottest yet. Snowpacks in the U.S. West have decreased an average of 23 percent between 1955 and 2015. Eighty percent of the EPA's measurement sites have seen more winter precipitation fall as rain instead of snow.
The lead image of the UNFCCC website on the first day of the Paris climate talks was a bare mountain ridge in winter. The grass was brown. There was fog in the valley, likely from an inversion. In the distance, more bare mountain ranges extended as far as you could see.
If you are a journalist covering the climate talks, you visit the UNFCCC website to see who is speaking, when it will happen, and if you are allowed to go. The answer to the last question is usually no, which is why I watched President Obama make one of the most important speeches of his presidency on someone else's computer:
"This summer, I saw the effects of climate change firsthand in our northernmost state, Alaska, where the sea is already swallowing villages and eroding shorelines; where permafrost thaws and the tundra burns; where glaciers are melting at a pace unprecedented in modern times. And it was a preview of one possible future—a glimpse of our children's fate if the climate keeps changing faster than our efforts to address it. Submerged countries. Abandoned cities. Fields that no longer grow. Political disruptions that trigger new conflict, and even more floods of desperate peoples seeking the sanctuary of nations not their own."
Then he closed with what everyone was thinking: "Let's get to work."