Friday Jammin'
Pump it up like this girl for the weekend.
Now that we've got that out of our system…
Tele waterskiing takes off
It's the progression we never knew we needed, the ultimate freedom of heel, body, and mind on the pristine waters of a mountain lake. This is telemark waterskiing of Casper Arvefors, shot in Sweden. And who better to introduce us than "Chill Bro" Chad McSluff, winner of back-to-back Drop the Knee, Drop the Ski championships and owner of really cool sunglasses. Hitting speeds in excess of 15 mph, Chill Bro Chad exemplifies technique with open water tele turns and great use of slow motion video effects. Sadly Chad's season ended shortly after the filming of this edit when his K2 Hellbent's rebounded off the wake and crushed the brim of his trucker hat. The entire telemark waterskiing community holds its collective breath as Chad refuses to return to the water until he finds an adequate replacement cap. You got this, bro.
Skiers and coal miners clash in Denver
In Denver this week, skiers and coal miners bared their teeth over the latest emissions rules passed down from the Obama administration, lining up to testify on the changes in front of the regional EPA. Miners argued that their industry brought Colorado millions more in annual revenue and provided more jobs than any ski area could, but the state has also been one of the most affected by climate change, suffering severe flooding and losing significant amounts of winter days due to rising temperatures. An official ruling won't be handed down until next week, but keep your ski poles crossed that the administration is in favor of powder days.
The South American powder envy continues
For those itching for the season, South America kindly reminded us what we are all missing right now in this dreamy edit out of Las Lenas, Argentina. Gracias por nada, amigos.
Copper adds Taos Ski Valley and Grand Targhee to season pass
In the biggest move since Lebron took his talents to South Beach (and then brought them back again), Copper Mountain added Taos Ski Valley and Grand Targhee to a 2014/2015 season pass stacked with primetime players. The two mountains will join Mount Bachelor, Killington, Boreal, Las Vegas Ski and Snowboard Resort, and Park City (maybe?) as three-day options on the pass, which is for sale as low as $389. Taos comes into the season hotter than any other resort out there, with a new chairlift to the top of famed Kachina Peak and a favorable El Nino outlook, and making the newest Copper pass offering that much tastier.
So Saudi Arabia skis a little differently...
If someone brings up skiing on your next jaunt to Mecca, you might consider sitting this one out, unless, of course you want to end up clinging to the side of a car that's whipping down a highway on two wheels. Welcome to the world of sidewalk skiing, the newest sport (is that the word here?) in Saudi Arabia. What could possibly go wrong?
Rockslide takes out Slovakian ski area
One Slovakian ski resort is having a really bad week. After flash floods swept through the area of Vratna Ski Resort, a subsequent rockslide destroyed the base area and buried the gondola under feet of rubble. The resort hasn't reported much on the incident, but put up pictures on its Facebook and holy shitake mushrooms the damage is pretty scary and very real. Luckily no injuries are being reported from the incident, but it looks like opening day may be a little late for some Slovakian skiers this season.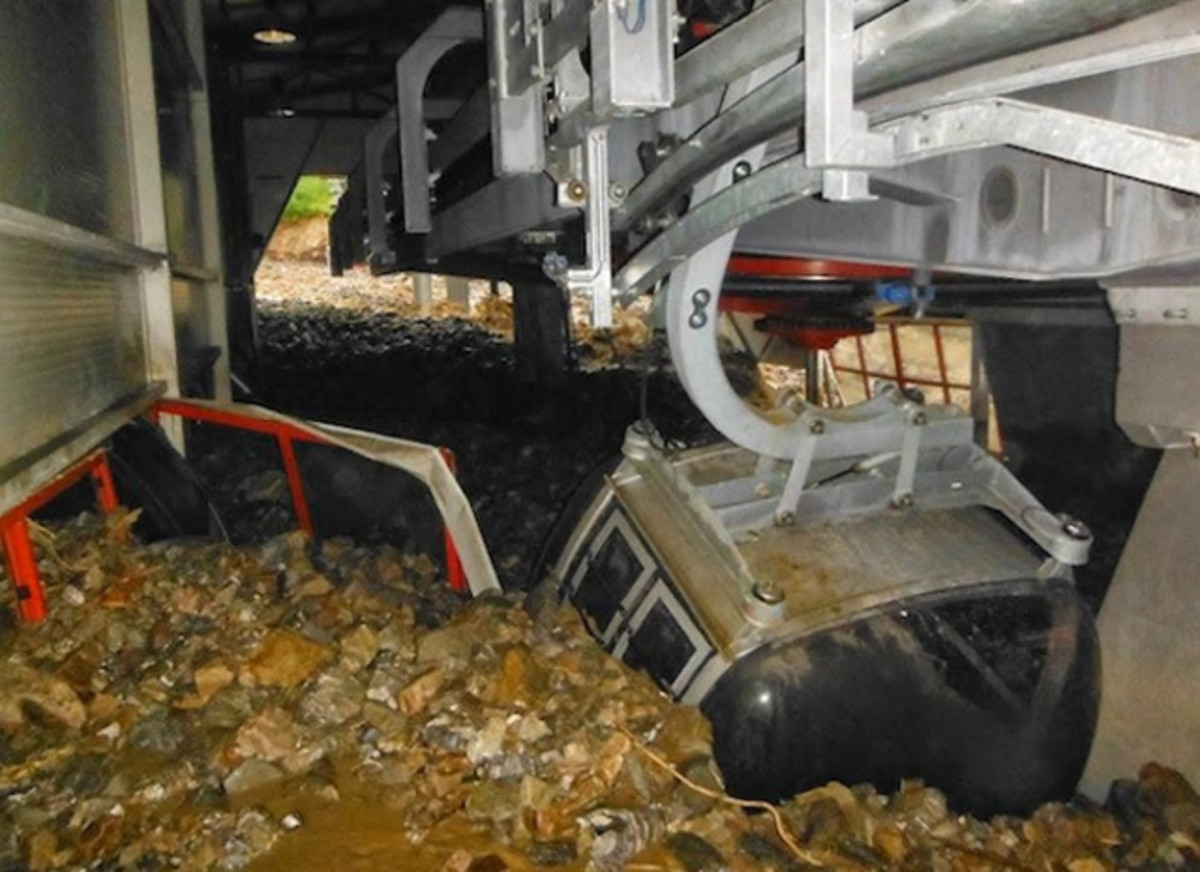 Canadian Olympic medalist starts his own weed brand
Remember that Canadian snowboarder that lost his 1998 Nagano gold medal after testing positive for marijuana? Well, the dude is cashing in on that notoriety and starting his own weed company. Ross Rebagliati is capitalizing on the "dot-bong" movement, or the Internet commercialization of medical marijuana with his own green label, Ross' Gold. Rebagliati will sell the drug legally over the U.S. OTC Pink market, turning his sticky icky obsession into a pocketful of green.
Two waterskiing posts in one Week in Review?!?
You betcha. It's not every week that you see a guy waterskiing behind a plane. I had no choice, my hands were tied.