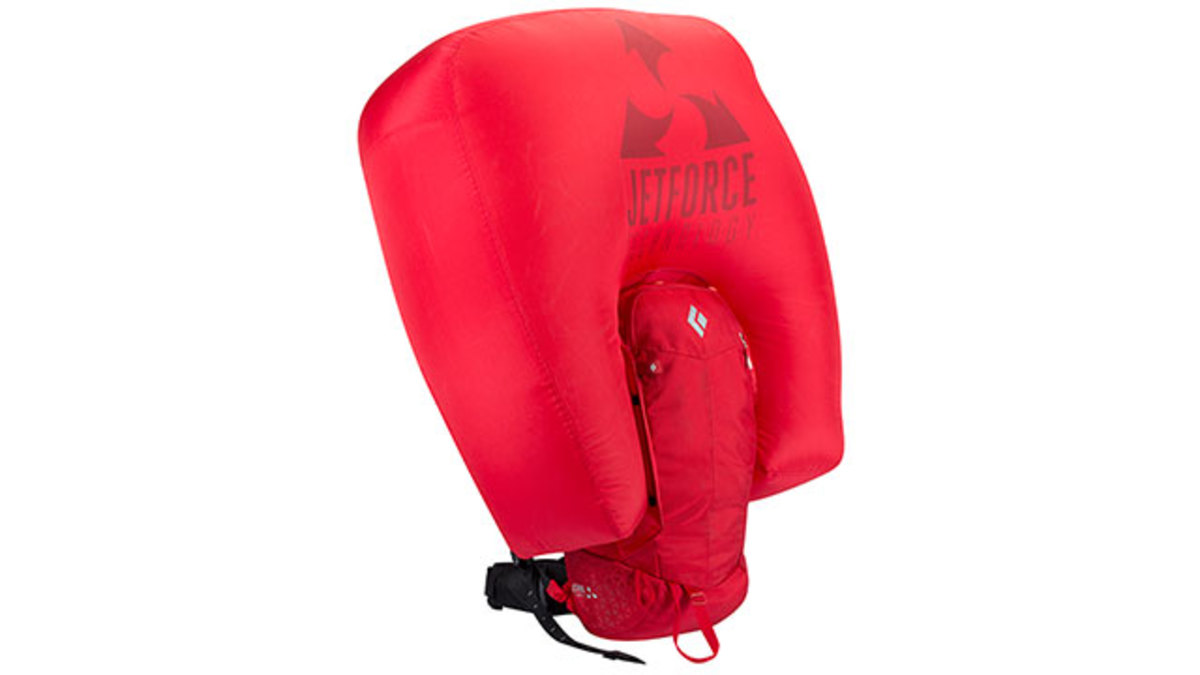 Today Black Diamond issued a voluntary recall on its Jetforce Avalanche Airbag packs sold between November 15, 2014 and July 7, 2015. "In a limited number of cases, system malfunctions have resulted in involuntary shutdown and/or failure to deploy," a statement released by Black Diamond states.
There have been no accidents or injuries resulting from these malfunctions, and a firmware update will fix the problem.
"We are all deeply committed to the safety of our users, and humbled by the trust our customers—in many cases friends and family members—place in the equipment we produce," says Black Diamond CEO Peter Metcalf. "While there have been no accidents involving any JetForce Technology packs, our commitment to our users' safety leads us to issue this recall to make the required firmware update on all packs."
Black Diamond found two issues with the Jetforce. In the first scenario, the airbag would fail to deploy when the handle is pulled because of a loss of communication between the motor control and the electric fan motor. In the second instance, a high-voltage electrostatic discharge would turn the airbag off, even after the user had sucessfully armed it. Both problems can be solved by an update to the airbag's firmware, which controls the electronics.
"Lucky for us, that never happened in an avalanche. But it did come up in the field, to the point where we had to reprogram the firmware," says John DiCuollo, spokesperson for Black Diamond. "It's a computer programming glitch that needs to be updated, theres no repair or replacement of the fan, the battery, the pack or any of that stuff."
The issue is estimated to be found in 0.7 percent of Jetforce packs. In North America, 1,200 packs were sold last year. The recall will not affect the next shipment of Jetforce packs. Black Diamond plans to increase the volume of Jetforce packs in the North American market this year to 3,300.
The Jetforce, released last fall, changed the game for avalanche airbag technology with its use of a fan to inflate the bag instead of compressed gas. To develop the Jetforce, category director Nathan Kuder told POWDER last February that they "started exploring new ways to get volume into a bag immediately, repeatedly, and safely."
The recall affects the following units: Black Diamond Pilot 11 JetForce Pack, Black Diamond Halo 28 JetForce Pack, Black Diamond Saga 40 JetForce Pack, PIEPS JetForce Tour Rider 24, PIEPS JetForce Tour Pro 34, and POC Thorax 11 Backpack.
If you own a Jetforce pack, visit JetforceRecall.com for more information and instructions on how to return your pack for the required firmware update.