While world leaders rolled out historic initiatives at the UN climate talks, a group of skiers and mountain community advocates made an announcement of their own at the World Climate Summit in Paris: U.S. ski resorts and mountain communities are transitioning to 100 percent renewable energy.
Aspen already did it. Park City announced last week that it too will have net-zero emissions by 2032. As of 2015, Mount Abram and Berkshire East ski resorts are either completely or well on their way to going 100 percent renewable. In New York this week, Gov. Andrew Cuomo announced a major deal with Gore, Belleayre, and Whiteface resorts that will power their lifts and snowmaking operations with solar energy.
The reason is simple, and it's not just about climate change.
The reason is simple, and it's not just about climate change. Even with the monumental accords being struck in Paris, temperatures across the U.S. and Europe will climb significantly in coming centuries. American ski resorts from the Sierras to the Cascades to the Northeast will need to make a lot more snow to open for Christmas week--which represents 20-30 percent of their annual revenue--and stay open for 120 days, which industry experts say is the minimum for a resort to remain viable.
Snowmaking is the most energy intensive and expensive operation on the mountain--making up half of most resorts' energy budget. Going renewable or installing solar and wind on-site will allow them to make snow far cheaper and stay in business for the foreseeable future.
Forget the fact that this will directly fight climate change. Now, it's just good business. As Cuomo announced, the three New York resorts going solar will save $14 million in the next 25 years.
As Governor Cuomo announced, the three New York resorts going solar will save $14 million in the next 25 years.
The Climate Reality Project's I Am Pro Snow program announced its upcoming 100 percent renewable campaign at the World Climate Summit, aiming to get 20 or more towns, ski resorts, and businesses to transition to 100 percent renewable energy by 2030. The group also staged a panel at the summit with Steve Skadron, Mayor of Aspen; Elizabeth Burakowski, NCAR Researcher Fellow; Bruno Cercley, CEO at Rossignol; Michael Brune, Executive Director of The Sierra Club; Seth Wescott, two-time Olympic gold medal snowboarder; and Ken Berlin, President and CEO, The Climate Reality Project.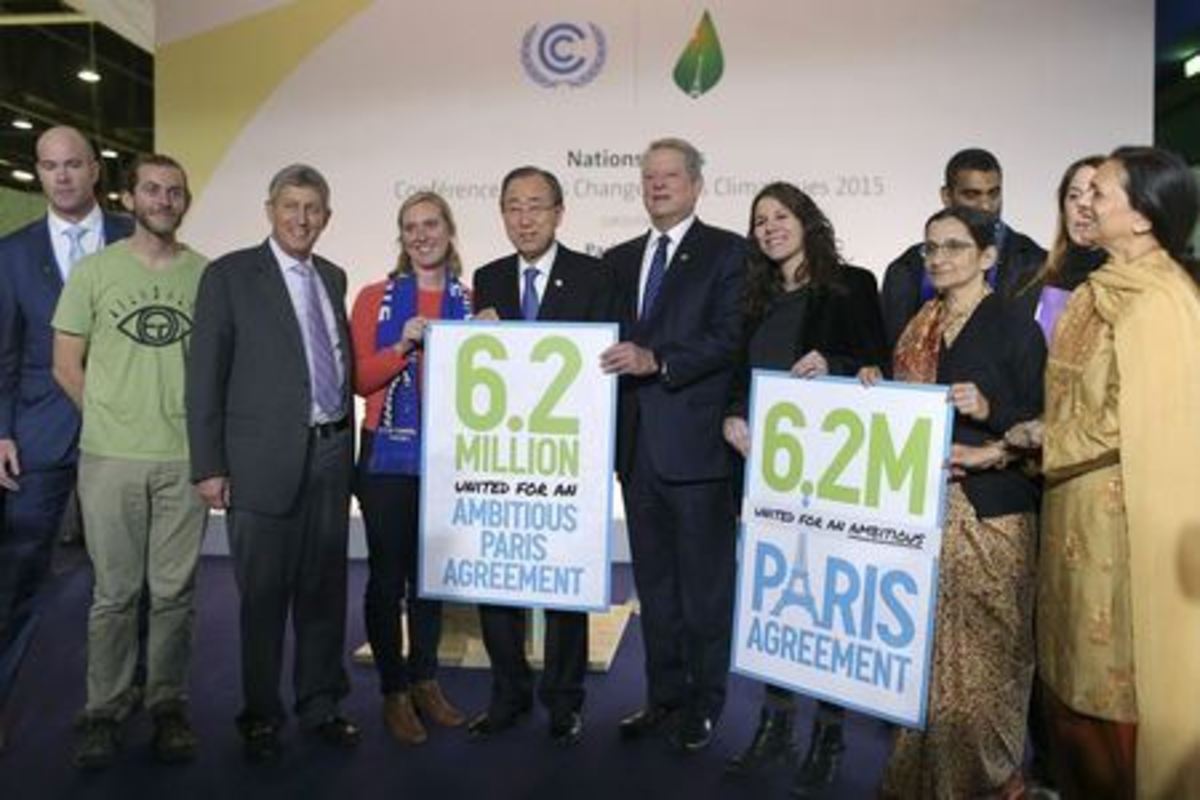 Climate Reality also delivered, along with several other civil society organizations, petitions with more than 6.2 million signatures worldwide demanding climate action to United Nations Secretary-General Ban Ki-moon--including the I Am Pro Snow letter signed by more than 1,000 skiers.
Set in the midst of one of the most important international meetings of all time, the panel and conference marked a watershed moment for ski resorts and mountain communities. The governments of mountain nations around the world met Thursday to discuss melting glaciers, dwindling water supply, and climate change mitigation. Professional snowboarder and Protect Our Winters ambassador Gretchen Bleiler spoke about threats to the $60 billion winter sports industry at a panel organized by The Green Sports Alliance. At Le Bourget, site of the UN meetings, pro skier Brody Leven and Bleiler met with Climate Interactive to map out various energy mixes to keep global warming to a 2-degree Celsius rise.
At the panel, Cercley from Rossignol spoke about the incredible difficulties warmer winters cause ski manufacturers. "It's not the low snow year when dealers don't sell any skis that is affected," he said. "It is the next season when shops are afraid to buy inventory." Wescott said the Pitztal Glacier that the U.S. Snowboard Team is training on is melting at a historic rate--even though it is covered with thermal blankets in the summer--and that next week's World Cup competition was cancelled due to lack of snow. Burakowski mentioned the landmark study she did in 2012 and its finding that the U.S. winter sports industry lost more than $1 billion between 2000-2010 due to low snow years. Skadron said that making his town renewable created the sixth lowest utility rates in Colorado for residents.
The math is simple. Fossil fuels are a resource that get more expensive as they become more scarce or in demand. Solar, wind, geothermal, and other renewables are a technology that get cheaper over time.
Solar is on track to be cheaper than average electricity-bill prices in 47 states by 2016.
Solar is already cheaper than gas and oil in many states and is on track to be cheaper than average electricity-bill prices in 47 states by 2016. By switching over early, resorts can avoid what will likely be a spike in utility rates in the coming transition to decarbonization. If they install their own renewable system on site--and recycle manmade snowmelt--they could feasibly blow as much snow as they want.
For mountain communities like Aspen--which has been investing in renewables since the 1990s--the town's climate action manager, Ashley Perl, says it simply makes sense. "A lot of folks don't understand why Aspen would make an investment in renewable power now when renewables still cost us more than coal, but the way we see it, we are able to guarantee low rates for our customers now and in the long run because we are investing in renewables."
The rate of winter warming in the U.S. has tripled since 1970.
The other reason to transition is obvious. The rate of winter warming in the U.S. has tripled since 1970. In Europe, 75 percent of the glacial region in the Alps is likely to melt in the next 35 years. By 2050, spring snowpack in the Sierra Nevada and Cascades is projected to decrease 40 to 70 percent and half of the 103 resorts in the Northeast are expected to close in the next 30 years due to warmer temperatures--and the high cost of snowmaking.
As one of the first populations to see visible effects of climate change, it makes sense that mountain communities take the lead in finding solutions. This week, that appears to be exactly what happened.