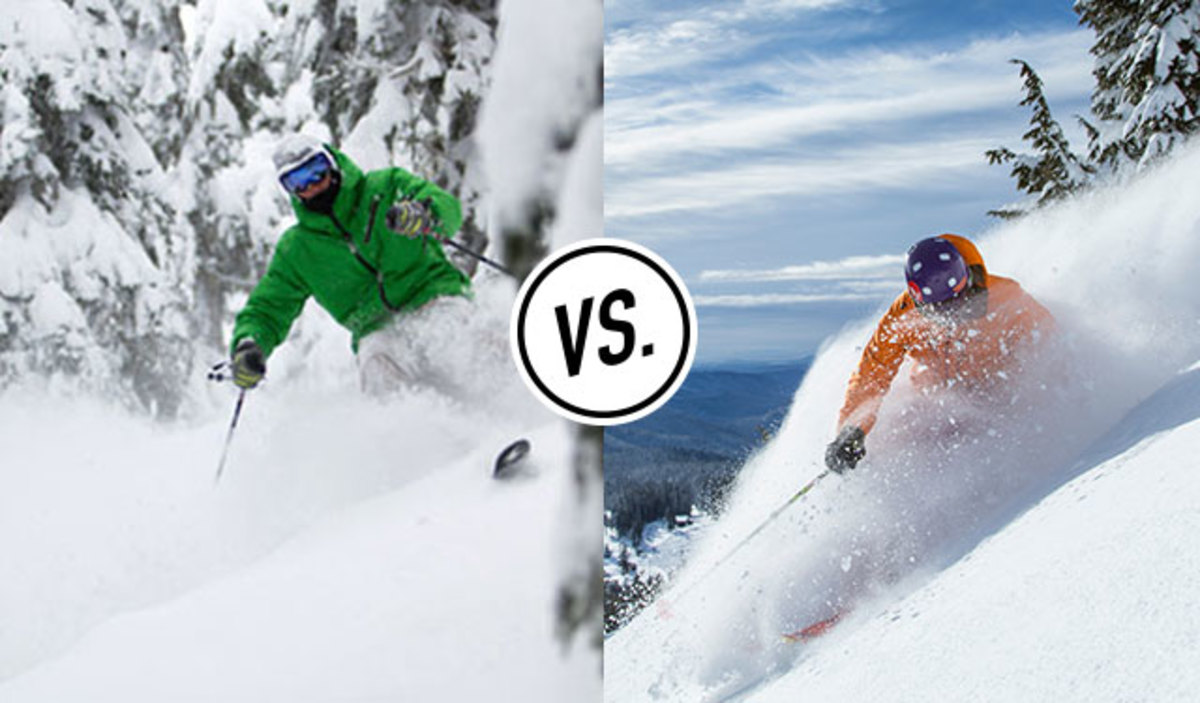 Stevens (1) vs. Mount Hood (8)
Nestled between its two in-state rivals, Stevens thrives off of steep and deep. When the wind blows just right (as it tends to do from December through March), storms go marching up Stevens Pass, hand over the goods, and march on to drier pastures. That interaction has established one of the storm-craziest factions in skiing, manifested most aptly by the rowdy Stevens RV lot. Don't know what I mean? Take a trip up 7th Heaven and the world might just make sense again.
That is unless, the trifecta from Mount Hood has anything to say about it. Ski Bowl, Mount Hood Meadows, and Timberline pack a pretty mean powder punch, and as Oregon's only shot in this tournament, we have to think Portland might put down its IPAs and spiced lattes long enough to cast some critical votes. Ah, nothing like a good ol' Cascadian rivalry, and you have to believe that somewhere Lenny Wilkens and Bill Walton nod their collective approval.
Vote Here. (Voting starts at 9:30 a.m. PST.)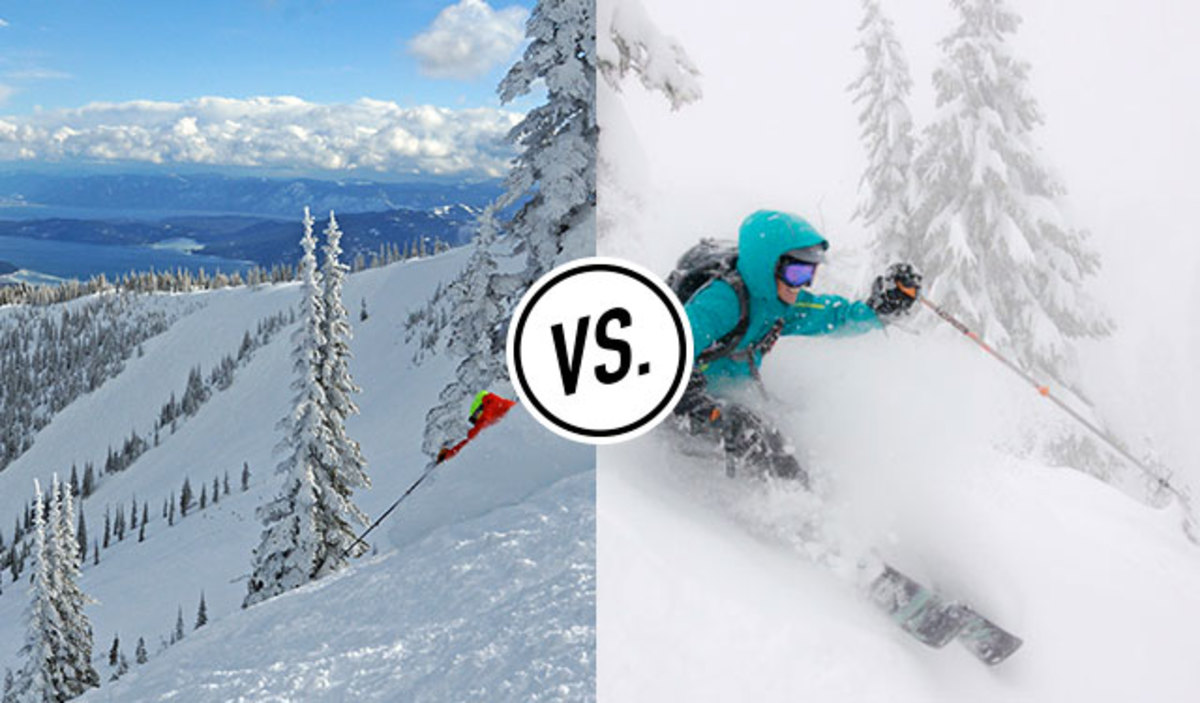 Schweitzer (4) vs. Mount Baker (5)
It's going to be hard to compete against a resort with enough powder to make Pablo Escobar jealous, but Schweitzer argues that it's indeed quality, and not quantity, that brings the powder hounds to the yard. Cold temps and a few favorable winds can turn Schweitzer's 1,200 acres of tree skiing into a goldmine of goodness, a fact best explored in the shots off South Bowl Triple, or a drop into Outback Bowl.
But it's no secret that while storms bless Spud Country, they dump it out for Mount Baker. Over 700 inches of annual snowfall and more lines off Chairs 5 and 6 than Disneyland on a Sunday, Baker is a terrain contender year in and year out. That being said, the question remains—does it have enough voting support to make a serious run? I'll bet a Casa Que Pasa burrito that the North Cascadians have some tricks up their flannel to make this thing interesting.
Vote Here. (Voting starts at 9:30 a.m. PST.)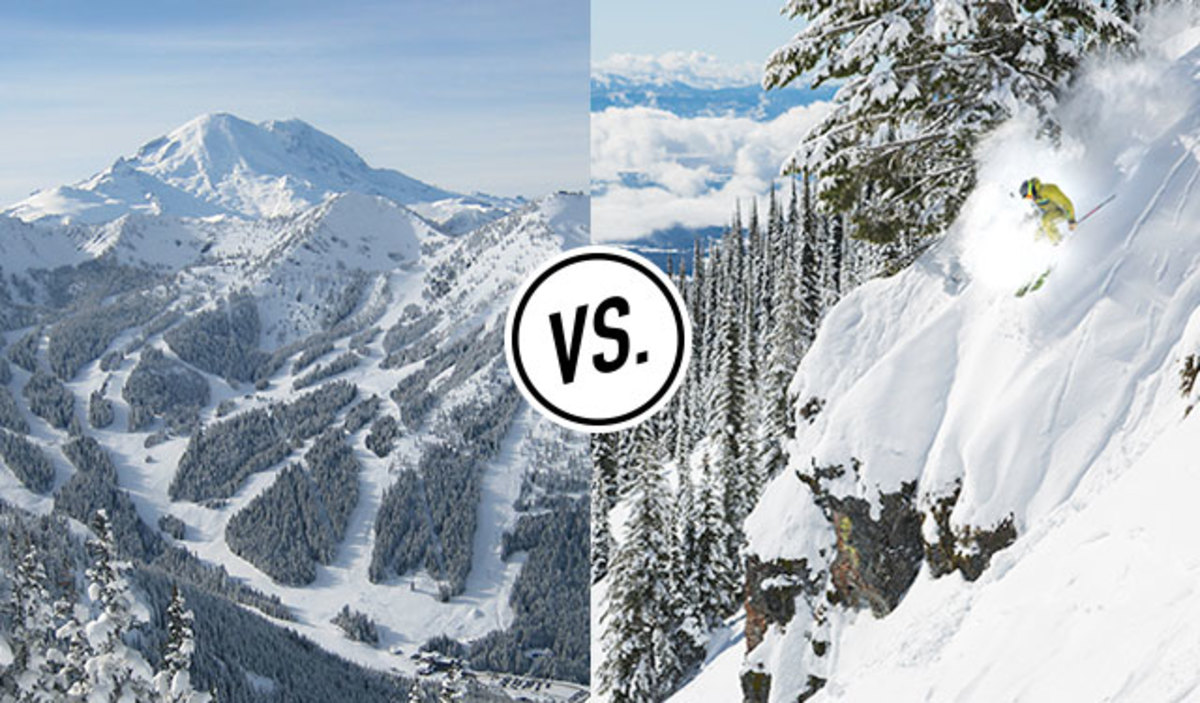 Crystal (2) vs. Whitefish (7)
If there's one thing this matchup isn't short on, it's the white stuff. Over the past few years, Crystal and Whitefish have been Northwest blessed with some of the deepest base depths in North America, and with their immense shreddable acreage, both are poised to head deep into the tournament. What's that you say? Only one can make it past the first round?! Well shucks, this game is cruel.
With more snow ghost sightings than Bill Murray and Dan Aykroyd combined, Whitefish haunts ski dreams with its steep shots down Hellroaring Basin and its Hellfire speed laps. Crystal, on the other hand—a few drops into Horseshoe Cliffs, washed down with a pint of Manny's at the Elk, and you could change your perspective on s#%t. After losing its marquee double to early retirement last season, Crystal ignored the allure of installing a six-pack in favor of another two-packer just in time for the 2014-2015 season. This is a gutsy move by the Washington resort, one sure to gain some favor from powder hounds everywhere. Long live the double chair.
Voting opens 9:30 a.m. PST on October 21.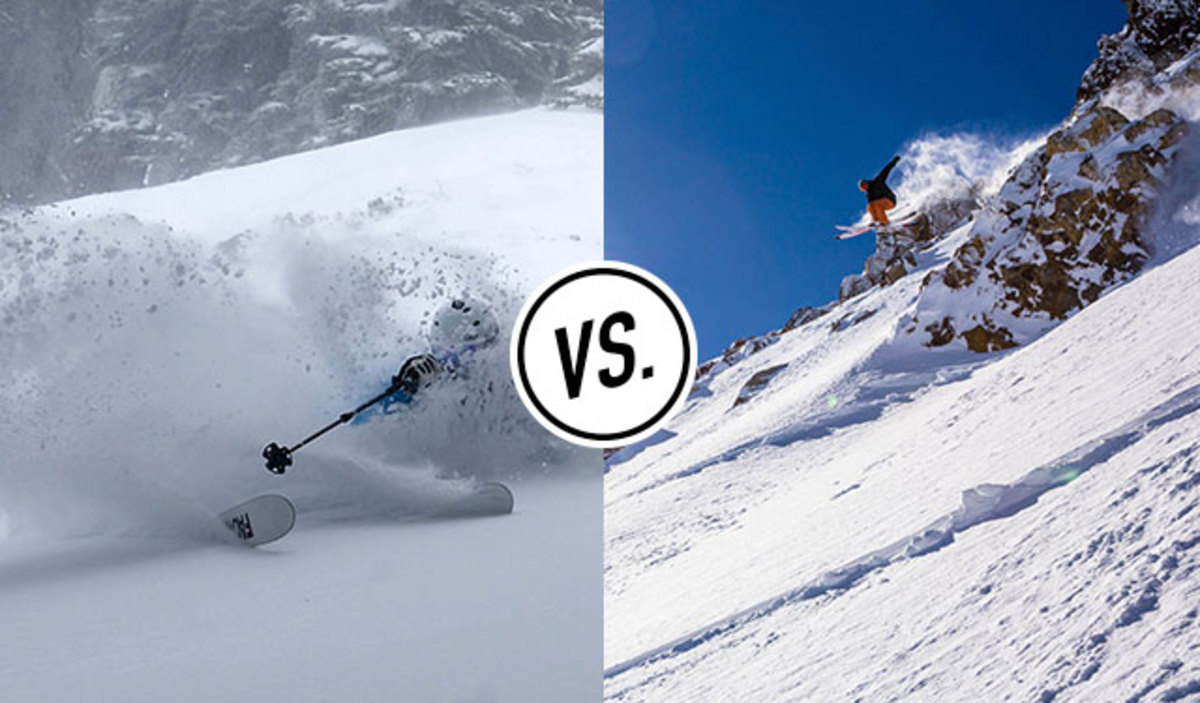 Truckee (3) vs. Mammoth(6)
California's participation in this year's Ski Town Throwdown will be halved after the first round, as only one representative will survive this brutal early civil war matchup between Truckee and Mammoth Mountain. Truckee brings back a solid cast of characters that includes Alpine Meadows, Sugar Bowl, and the always-frisky Squaw Valley. A few low-snow years have hurt the Tahoe contingent, but me thinks that the guys and gals up North are hungry to show the Throwdown why Squaw Valley's Fingers are the only true American proving ground.
To do so Truckee will have to get past its high-altitude brethren to the South. Disposing of Mammoth Mountain is no easy task, especially with a hardened group of locals that will punch a baby in the mouth to score first turns off Chair 12. In recent years, Mammoth has also relied on the Newschoolers Effect, bringing a media-savvy park rat crew into the mix that can shift momentum at the drop of a hashtag. Commence the Battle for California, this one is going to be good.