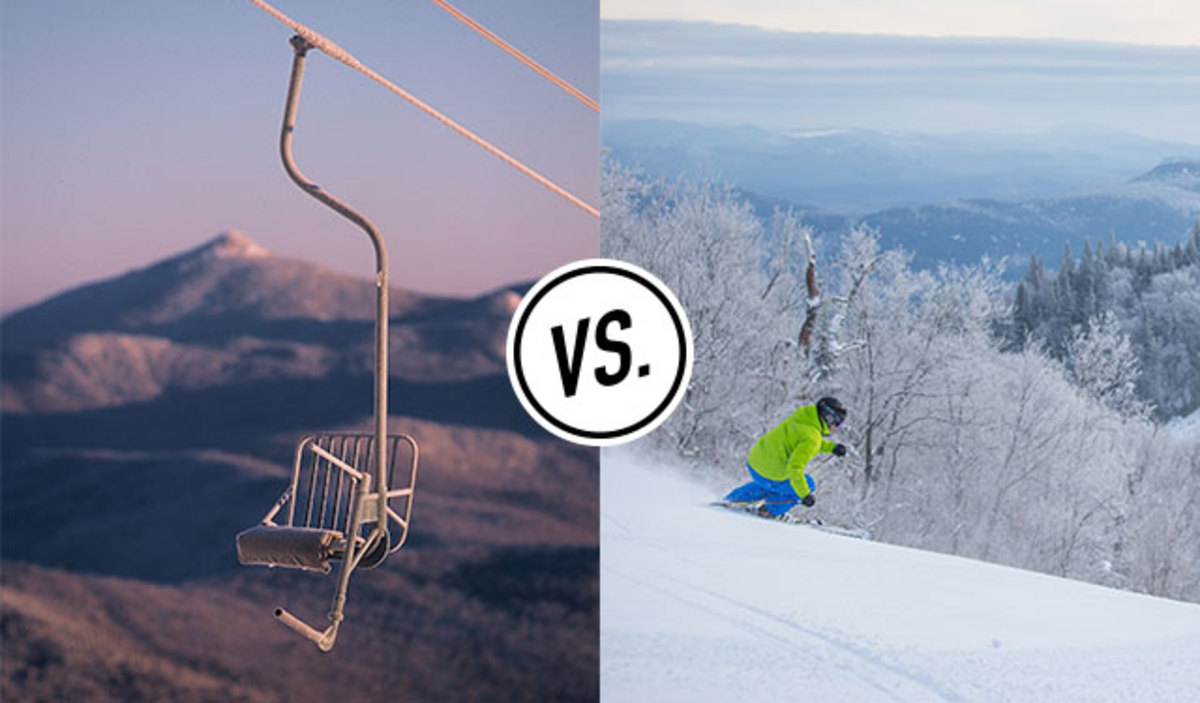 Mad River Glen (1) vs. Mont Tremblant (8)
Even with the hellish long lift line winding out from its single chair, Mad River Glen is hallowed ground for East Coast skiers. The mountain's dedication to natural snow, alone, demands respect. On the other side of the matchup is Mont Tremblant, the ever-très-chic resort. Last year, Mad River Glen rallied its cult following all the way to the Big East Finals. But this year, Mont Tremblant is coming off a strong win from the play-in round, and unless the Quebecois were jacked up on Tim Horton's and Molson, that momentum could be enough to carry them through.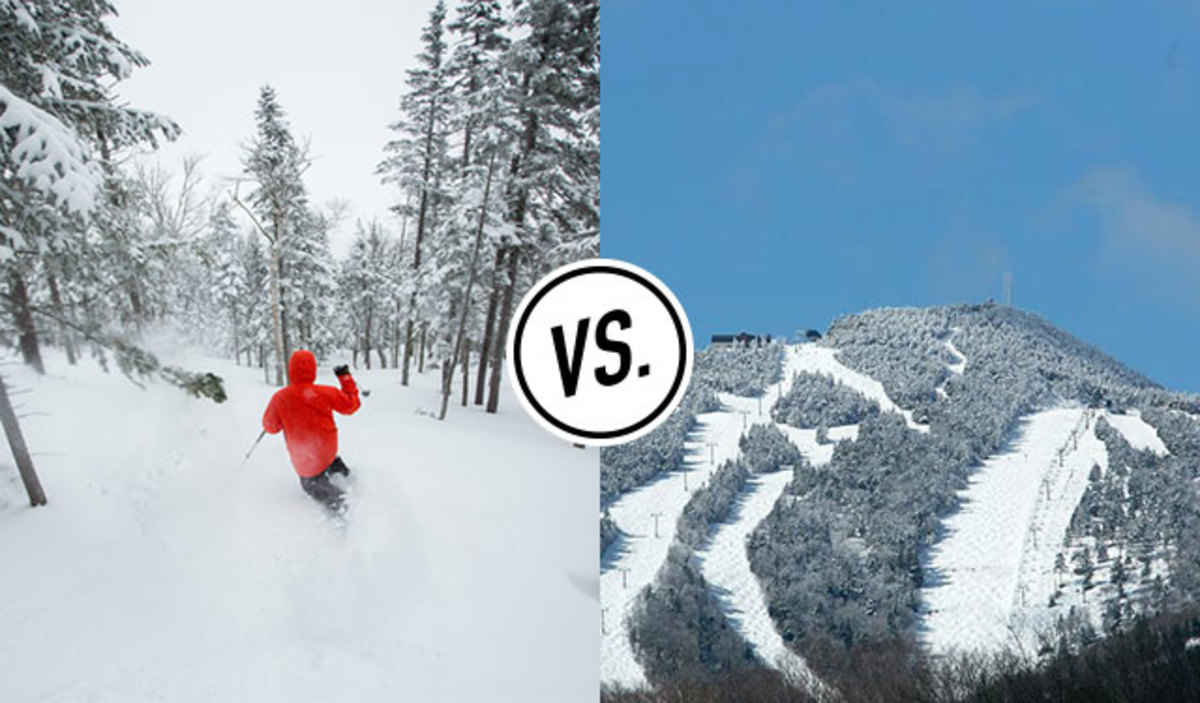 Sugarloaf (4) vs. Killington (5)
Killington calls itself the Beast of the East—and it is not the beast to tussle with if you want to come out with your 2002 Patriots windbreaker intact. The mountain prides itself on being the first to open and the last to close on the East Coast, and if they have anything to say about it, they'll be the last to leave the tournament, too. With claim to New England's biggest vertical drop (3,050 feet), and more mogul-stomping muscle mass and New York City condo-owners than its first-round opponent, Killy is ready to do battle. Still, that might not be enough to take out Sugarloaf, another big kahuna with gnarlier terrain, smaller crowds, legendary snow-fields, and tough-as-timber Main-ah soul. That is, so long as howling winds don't close the lifts and blow the Loaf's game right out of the water.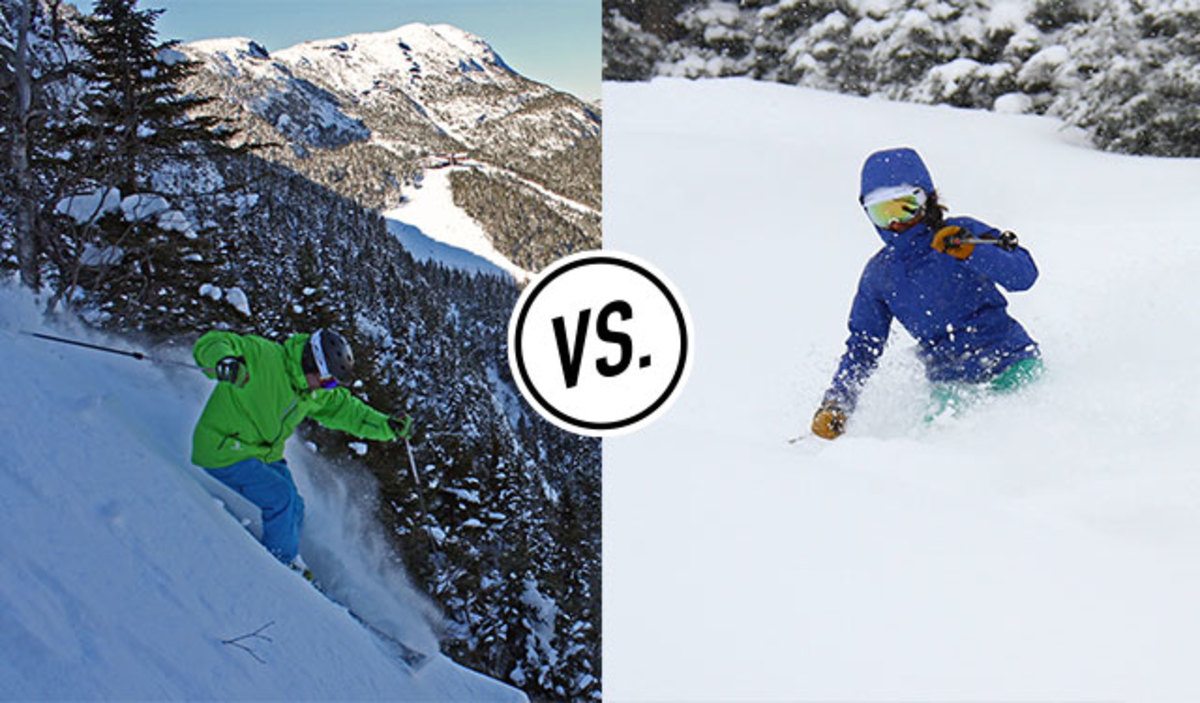 Stowe/Smugglers' Notch (2) vs. Sugarbush (7)
After facing off in last year's second round (Stowe took the win), power couple Stowe and Smugglers' Notch are reunited and out for blood. With a storied New England skiing history and heavy support from Burlington, this duo will use the tears of its foes to power a new multi-million dollar snowmaking expansion. With more vertical feet, combined acreage, and annual snowfall, Stowe/Smuggs has the numbers game on lock. But don't be fooled by the name or picturesque Vermont friendliness: Mount Ellen brings a good rootsy edge to the family resort vibe, and with trail names like Organgrinder, Sugarbush will not play this round sweet.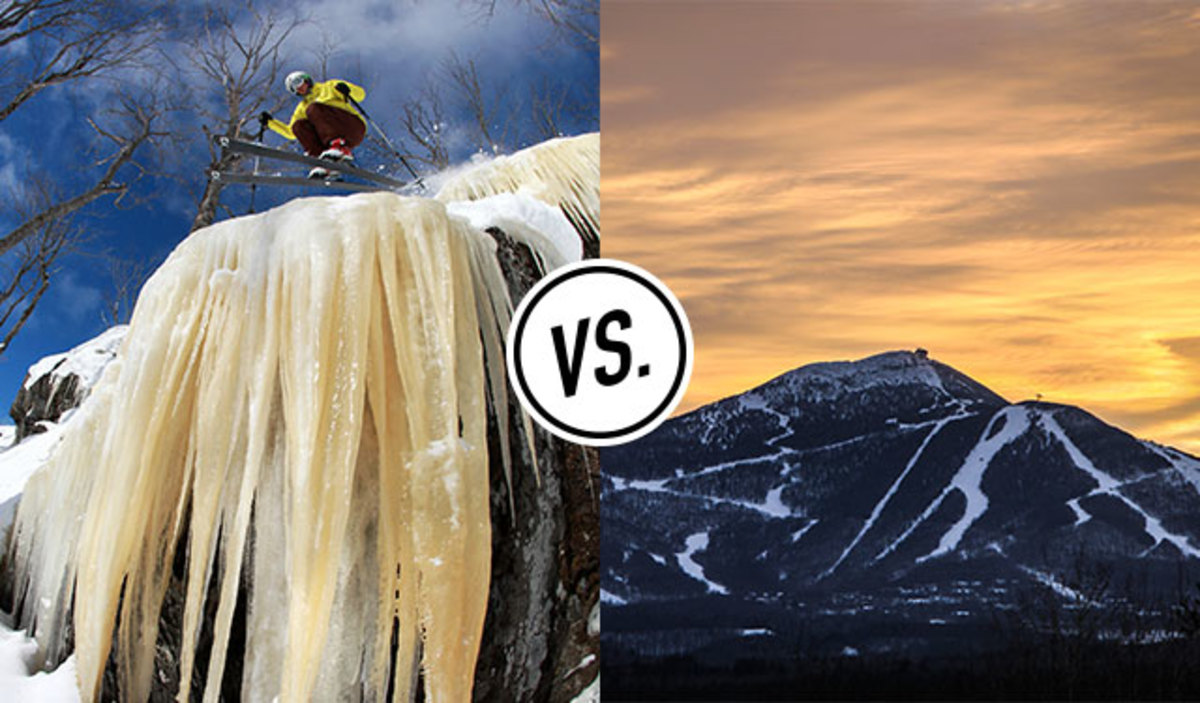 Bohemia (3) vs. Jay Peak (6)
Don't be quick to dismiss Michigan's quantitatively underwhelming Bohemia when it goes head to head with Vermont heavyweight Jay Peak. Last year, Bohemia rallied against New England classic Mad River Glen to snake into the final four. With mean lake-effect snow and loyal locals, Bohemia may be able to pull off another big upset. That said, Jay is a solid favorite with wicked good tree skiing (we see you, Timbuktu), 350 inches of the best snow on the ice coast, and more than twice the vertical of its (Lake) Superior opponent. Sure, Bohemia might be hungry for another smack down, but I'd bet maple syrup stock on Jay.