The Human Factor
By David Page
Why do skiers make the decisions they do in the backcountry? Introducing The Human Factor, presented by Black Diamond Equipment, a five-part series investigating heuristics as they relate to backcountry skiing and avalanche terrain. Read The Human Factor here.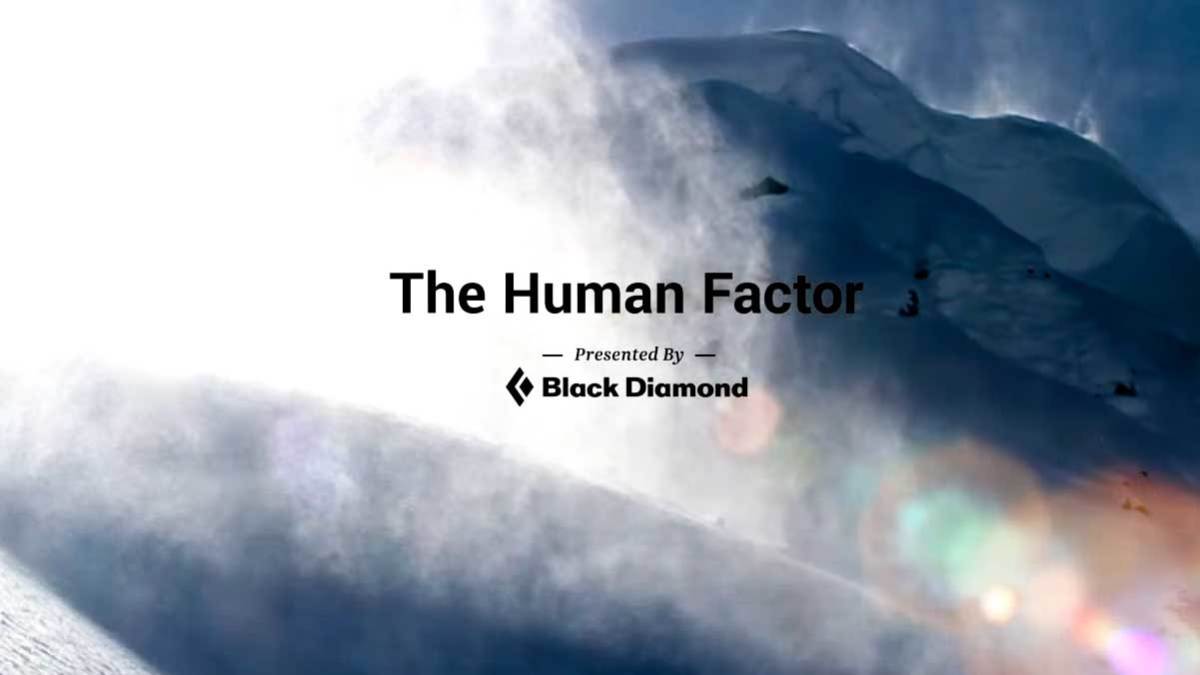 Super Season
Three trips. That's how many times POWDER Senior Photographer Mattias Fredriksson traveled and skied in the Italian Dolomites in two months this past February and March. When it's that outstanding, you go, and, if you can, return to experience history once again…and again. Fifty-two pages of stunning photos from Italy's record 2014 winter.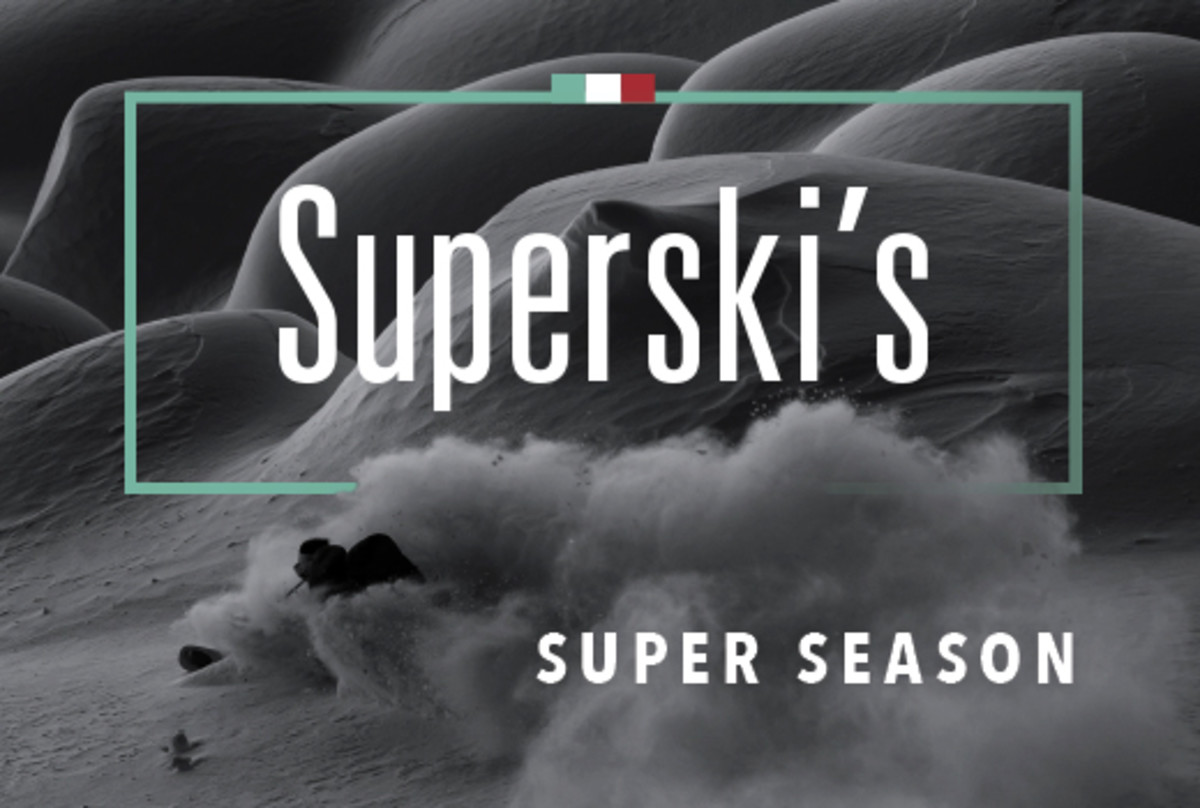 Rules of the Road
By Porter Fox
Around this time every year, I find myself writing about the road. It happens to coincide with the same moment that people begin looking around their local mountains and ski hills and comparing how much of the white stuff has fallen there with everywhere else in the country. Then they load up a car with gear and friends and point it toward the deepest snowpack in the Lower 48. Read here.
Cover Boy Chris Tatsuno
Since making the cover of the POWDER February issue, Chris Tatsuno has become a sex god, pioneer of fun, expert beer chugger, and legendary ski bum. Or actually, he has always been all of those things. But now he can add cover boy to the list. More here.
Enough With The Brown Smog
By Derek Taylor
They packed the train stations, rode busses from miles away. They rode bikes and pushed strollers up Capitol Hill. They came from all walks of life—doctors and dads, hipsters and grandmothers, and the skiers and snowboarders who spend their days in the clean air above Salt Lake City's inversion, but most of whom have to descend back into it every night to get home. Some 5,000 people marched on the Utah State Capitol on last Saturday, January 25. It was the largest air pollution protest in Utah, and by some reports, the largest in American history. See the photo gallery.
Heli Club
By Eliel Hindert
The first rule of the Heli Club is you don't invite weakness to the Heli Club. The second rule of the Heli Club is you don't invite weakness to the Heli Club. So begins the Fight Club-inspired mantra of the Whistler-based Heli Club. With helicopter drops for as little as $85 accessing some of the biggest terrain in North America, these are rules you don't want to break.Read more.
Red Pow
By Mitchell Scott
The transformation of a powder paradise for Olympic exploitation. Read this POWDER Digital Feature here.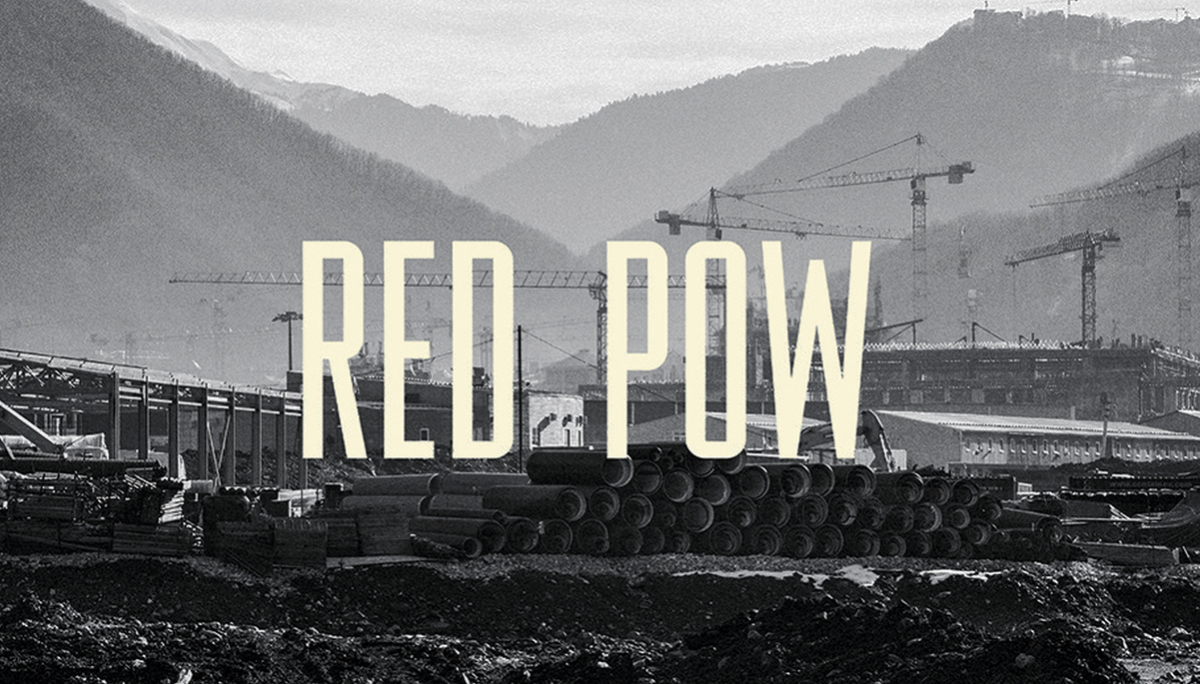 POWDER TV: Bella Coola
Go behind the scenes with Sherpas Cinema as they travel to the Shangri-La of ski terrain for "Into The Mind." More here.

POWDER TV: Stumpy's Studio
Take a tour of Greg Stump's film studio—part museum, part library—an ode to freestyle's roots. Watch here.
Bringing Skiing to the Land of Samba
By Kade Krichko
The Brazilian jungle is worlds away from the icy pitch of a freestyle aerials jump. But nearly four years after watching his athlete Jeret Peterson flip to Vancouver Olympic silver off those near-vertical kickers, former U.S. aerials coach Ryan Snow found himself there, in shorts and a tee shirt on a humid dry slope ski park 30 miles outside São Paulo. That's because in June of this year Snow embarked on an unlikely mission to bring freestyle aerials skiing to Brazil, and with it a shot at the 2014 Sochi Olympics. The craziest part? He and two female gymnasts just might pull it off. Keep reading.
After the Gold Rush
By Julie Brown
With skiing as the central focus, Julia Mancuso has been able to achieve Olympic success despite a circuitous life course. Read the rest of this profile here.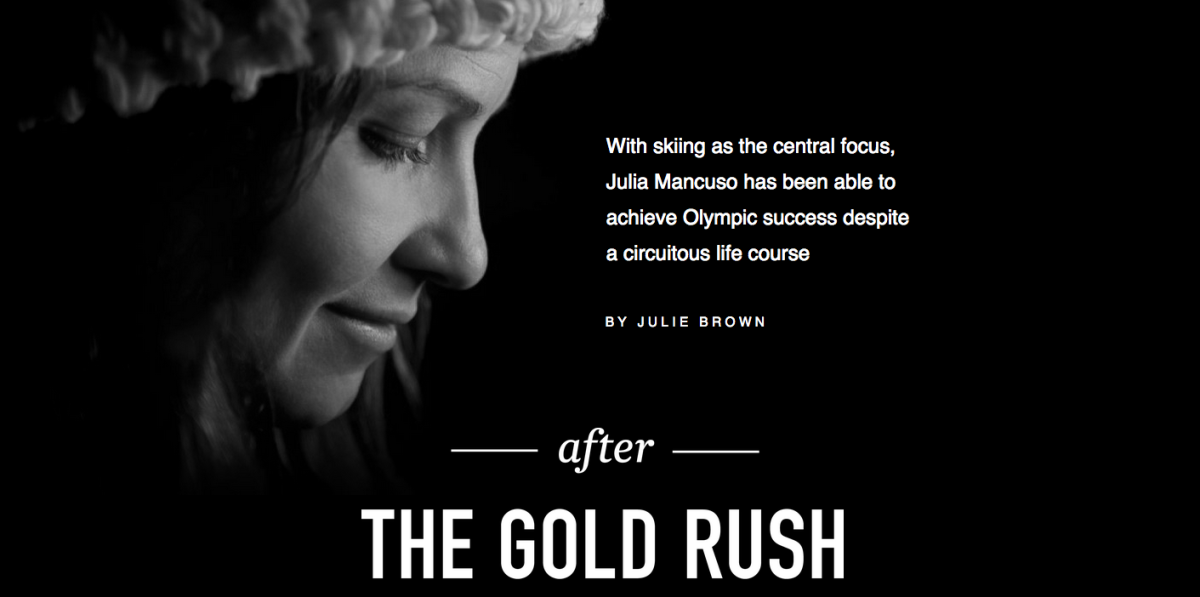 JetForce Airbag Changes the Game
By Jakob Schiller
The new Black Diamond JetForce avalanche airbag technology—which has revolutionized the product field by relying on a fan to inflate the bag instead of a compressed gas—got its start with a computer and a trash bag. Learn more.
The Jaded Local: Olympic Events We'd Like to See
By the Jaded
It will be interesting to see how the IOC does with producing and exploiting action sports. I'm hoping there will be less visual clutter and flashing lights, fewer vapid talking heads in branded baseball caps. Little or no Shaun White. And I'm keeping my fingers crossed for some kind of awkward outburst from a wild-eyed Tanner Hall. You really should read the rest of this.
The Jackson Hole Babe Force
By Alexa Owen
The Babe Force was hardly unknown to me. I'd seen them sporadically throughout the past few ski seasons: raiding the tram line, pole-whacking at the top of the Bowl, and flash-mobbing Thunder Bumps in tutus and all their girly glory. Read here.
Uzbekistan? Uzbekistan!
This video is absurd.
18,000 Acres, 7 Resorts, 1 Ticket
By Derek Taylor
On Wednesday, March 19, Ski Utah and the seven resorts of the Central Wasatch (Little and Big Cottonwood Canyons and Park City) made an announcement that was both monumental and anticlimactic. It was monumental because seven separate businesses—two of which are embroiled in a bitter lawsuit—agreed to collaborate and anticlimactic because it basically reintroduced a decades-old concept with no timeline or implementation details. Read more.
Flipbook: The End of the Road
Embrace the ride, no? That's what Salt Lake City residents Adam Clark and Brody Leven did last October when the duo embarked on a 3,000-plus-mile road trip through Chile and Argentina to ski exotic volcanoes. Their only plan was to drive as far south on the continent as possible. Whatever happened in the midst of those dusty and bumpy roads they'd figure out upon arriving to that situation. Find 68 pages of photos by Adam Clark.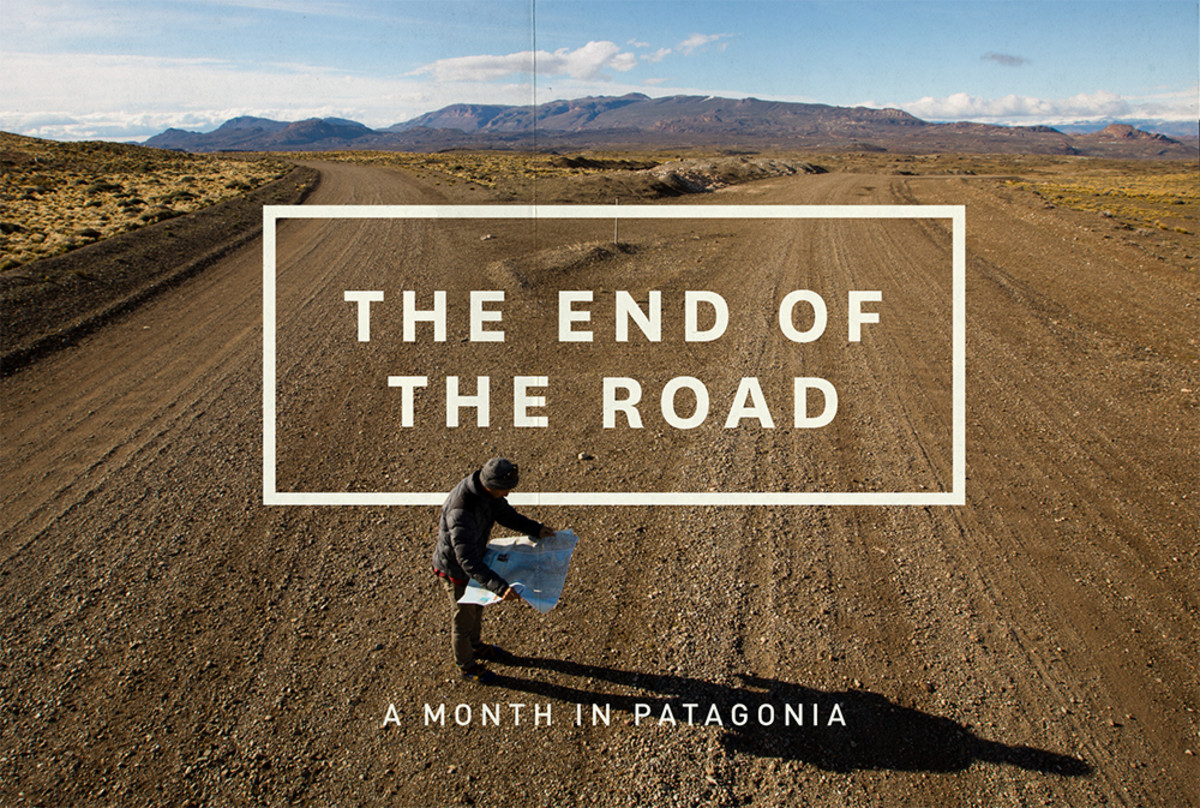 Paradise Lost
By Kelley McMillan
The Telepherique's rainbow-colored cable cars rise up over 7,000 feet from the 12th century village of La Grave, France, crossing a sea of glaciers, couloirs, and powder-covered bowls before reaching the top station, where craggy peaks etched with insanely technical lines fan out in most directions. There are no boundary ropes here, nor avy control, ski patrol, grooming, or marked trails. There are few amenities, save for three basic on-mountain restaurants and complimentary Yogi tea at the mid station. Quite simply, it's all about the skiing here, and La Grave serves up the one of the largest—and arguably best—expanses of lift-accessed off-piste skiing in the world.
However, La Grave's days may be numbered. Come 2017, the lease on the Telepherique is up for renewal and, at the moment, no one has stepped forward to take it over, which means the lift might stop running in three short years. Learn more.
Alta Radio
By Erme Catino
Skiing and small town radio have been synonymous ever since TJ Burke wooed Lady on The Radio in Aspen Extreme. It's a voice for the people who structure their lives around sliding on snow and slaying deep powder. This winter, Mica Brownlie created that voice for the town of Alta, Utah.Listen here.
Endangered: The Liftie
By Matt Hansen
With the installation of the world's first chairlift, in Sun Valley, Idaho, in 1936, there emerged the demand for a handler of unique qualifications. The rickety conveyance meant they'd have to be skilled in mechanics, well adapted to the cold, and able to engage in humorous, non-threatening banter with visiting clientele. Just as important would be their strong appreciation for daily trivia, hippie music played at high decibels, and the ability to use a hole puncher. More here.
Persistence In Bella Coola
By Griffin Post
Our base-camp tent has 60 fabric panels consisting of triangles, trapezoids, pentagons, and hexagons, two doors, two windows, and a chimney. I know this because I've been staring up at it for four days, sheltered from a storm that only seems to worsen as the hours tick by. Five people in a 12-foot-wide main tent with a full kitchen, I'm beginning to wonder if our weeklong adventure is turning into a sort of jail sentence in a yellow cell. At times, the wind is so loud we have to shout over it and, when the heavier gusts unleash on our tent, the walls bow to the point that I'm nervous the entire tent is moments away from collapsing. This morning, the leeward facing door had a four-foot drift in front of it, requiring a stout hip-check just to get out to take a pee. I was prepared for stormy days in the mountains outside of Bella Coola, British Columbia, but this seems to be exceeding even my most conservative expectations. Full story and photo gallery here.
Pay It Forward: Happy Hyper Hugh
By Julie Brown
As skiers, we make friends easily. We all share the same mind, the same values, the same stoke. We ski together, drink together, and sleep on each other's couches. We all know each other.
In that vein, I'm starting an interview series. My aim is to find the guy or girl in every single ski town, everywhere. And the next guy, and the next girl after that. The catch: Each person I interview will recommend the person I talk to next. It's a journey. We'll see where it takes us.
While thinking about whom should be my first interview, I came across this photo, a guy in a business suit straightlining an air over a bunch of rocks. I wanted to talk to this skier, and eventually I found Hugh Gren, 44, of Enumclaw, Washington. Known as Hyper Hugh, he is probably the happiest skier on the planet. I could hear his smile on the telephone. Meet Hugh Gren.
Skiing As Craft: The Man Trip
By John Clary Davies
The only difference was that these guys probably weren't the best skiers on the mountain. They were in their '70s, with impressive, gray facial hair, and they carried long, skinny skis and wore one piece ski suits faded five shades shy of their original color. Not because it was ironic, because that's just what the fuck they wear while skiing. The Beaver Patrol.
Earning It
By Johnny Sudekum
Anyone who's slapped a skin to ski understands what it's like to ascend a hill, carrying each foot, kick-turn after kick-turn. Vasu Sojitra knows the feeling, although his methods are different from most. Sojitra skins throughout the East Coast backcountry, step by step, on a single leg. In touring to areas such as Tuckerman's Ravine and the Chic-Chocs, Sojitra shows a determination to skiing powder most skiers can't fathom, while inspiring others to pursue their dreams, regardless of circumstances.
"The goal is to spread the word," says Sojitra. "To send a message not only to adaptive athletes, but also to people who are doubting themselves or think they are unable to do something." Meet Vasu Sojitra
Skiing As Craft: Last Chair
By Matt Hansen
"If you time it right, you can get last tram at 3:30, then haul ass to get last chair on Apres Vous at 4 o'clock. Then at the top of the chair you wait…and you wait…and you wait…" —Benny Wilson, Jackson Hole Air Force An ode to last chair.
The Odds Are Good: Getting Into Canada
By Heather Hansman
When Jess handed over our passports to the friendly Canadian border patrol lady, I assumed we'd skate right through. The border didn't seem to be a particularly busy one. I was in the car with three people I'd met in Spokane, headed for Revelstoke, one border crossing, one ferry ride, five coffees, and seven hours of driving away.
Enough minutes ticked by that we started to joke about what could be going wrong (maybe she went for a Tim Hortons run?) and one of the guys in the car mentioned—oh by the way—that he'd actually run in to some trouble with the Canadian government before. Some kind of weed-related incident in high school. And then the other guy dropped that he had a sticky charge on his record, too. Something to do with illegal explosives in Utah. "Yeah," he said. "I think it's maybe technically a felony." Maybe? Technically? "I can usually get out of the country," he said. "Canada is tough sometimes." Canada's rite of passage.
The Soul Gallery: Dave McCoy
By Matt Hansen
In 1938, Dave McCoy, a hydrologist with the Los Angeles Department of Water and Power, began setting up a rope tow on weekends on the Eastern Sierra foothills near his home in Bishop, California. The point, simply, was to provide an outlet so he and his friends could go skiing. He never intended to make money off the endeavor. That is, until one week when he and his wife realized they didn't have enough cash to put food on the table. According to the book "Tracks of Passion," by Robin Morning, the couple put out a cigarette box at the bottom of the rope and asked for donations. How Dave McCoy founded Mammoth Mountain.
Passport: The First 24 Hours
By Porter Fox
The first day of an exotic ski trip is always the longest. And the best. And the worst. My first assignment for Powder started on the Brooklyn-Queens Expressway in 1999. I was heading to the airport to fly to the Himalayas for the first time. I'd stayed up the night before with my friend, partying and explaining every detail of what would happen over the next two months: 18,000-foot peaks, 100-mile treks, trains, helicopters, camels, tikka masala. On landing in a foreign country with a ski bag.
The New Teton Lift
By Matt Hansen
It's more than a year out, but a new lift is going up in Jackson Hole. Spanning 1,600 vertical feet, the Teton Lift, a high-speed quad, will be ready for the 2015-16 season, providing skiers access to what has so far been accessible only via hiking. Work on the lift has been going on all summer; you can see the grading of the trails and tree-removal from the valley floor. Read more.
Ten More Years: At 35, J.P. Auclair is more relevant than ever
By Mike Rogge
Over a bowl of homemade oatmeal and French-pressed coffee, J.P. Auclair reflects on an old photograph. On a gray February day, we are in Zurich, Switzerland, and the 35-year-old harkens back to a time long ago that directly brought him to where he is today. A profile of the late J.P. Auclair, the renaissance skier.
Spacewalk: Inside the uncommon mind of steep skier Andreas Fransson
By Hans Ludwig
Live and direct from a Patagonian hostel in El Chaltén, Argentina, Andreas Fransson has just recovered from his most recent ski, perhaps the most challenging turns of his life. "It was the limit for me, quite steep and tilting away the whole time," he says. "I had to travel all this way to find it on a 250-vertical-meter line." A profile on the late philosopher and skier, Andreas Fransson.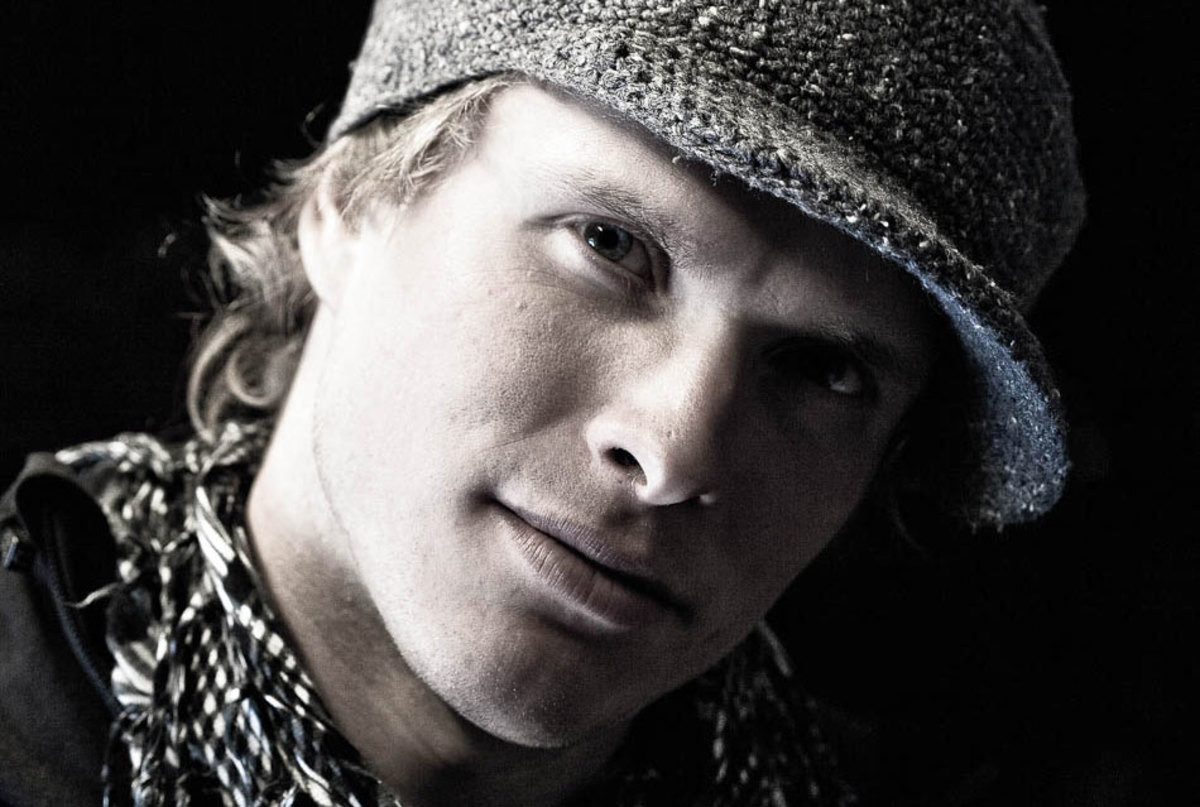 Flipbook: The Last Valley
In this Flipbook, Drew Tabke, Caroline George, and photographer Christian Pondella follow Gilles Sierro, one of the world's foremost steep skiers, around his home in Arolla, Switzerland. Seemingly lost in time, Arolla is the rare, authentic Alpine village where little has changed in the last century. It is little more than a ticket window and a poma, but prized steep and consequential lines surround the valley. More photos here.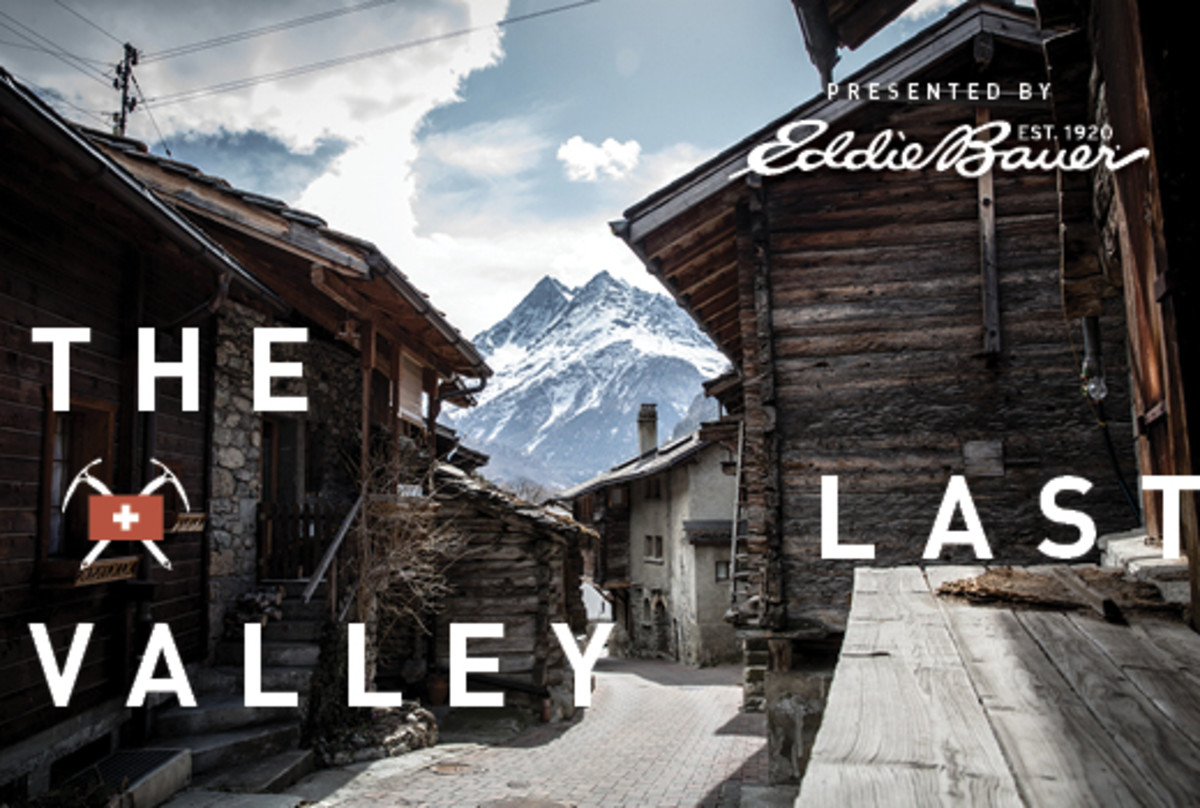 The Experience Sage Project
A multimedia story featuring art and skiing of Sage Cattabriga-Alosa, with footage by Teton Gravity Research and Adam Clark. Enter Sage's world.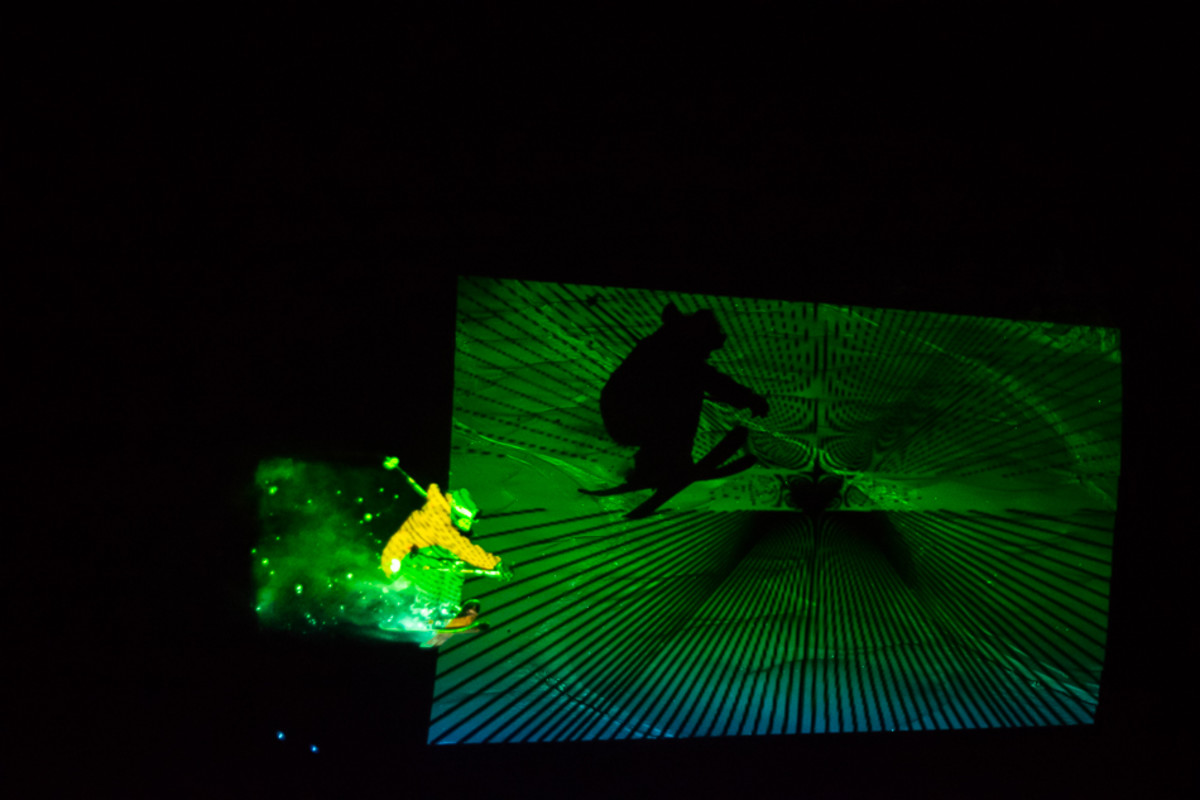 Heli Skiing at 50
By Ryan Stuart
How an Austrian immigrant took the idea of using helicopters for skiing and made it a global industry. From first descents in the Bugaboos to heli-assisted touring, a timeline of the most exciting way to fly and ski. See the timeline.
Ski Town Throwdown III Sweet 16 Editor's Picks
The John & John show discusses who should move on to the Elite 8. More here.
From Freedom to Anarchy
The time is now for backcountry skiers to govern themselves with knowledge, awareness, and wisdom. Read the opinion here.
How Sweetgrass' made Afterglow
By Julie Brown
Sweetgrass Productions shot their first night segment in Japan five years ago for their film Signatures. Like a lot of night segments, the terrain was low angle and the shots focused on small features. But the seed was planted, and ever since, they've been staring at bigger terrain, wondering how they could light up a huge mountain face riddled with spines in a place like Alaska. An interview with Sweetgrass Productions.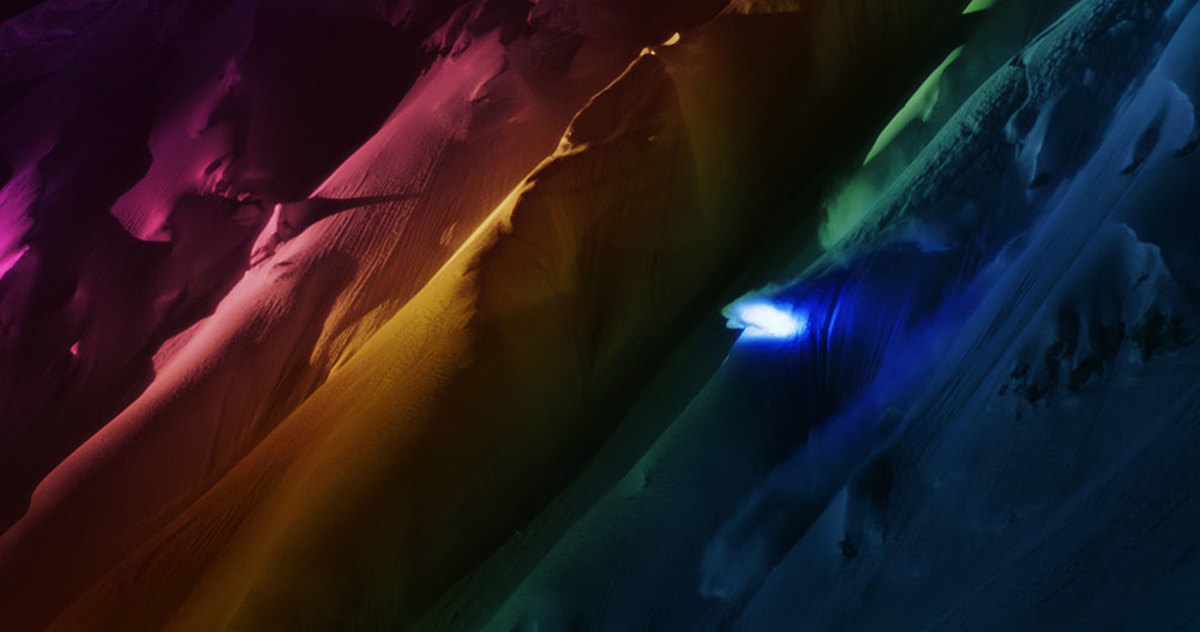 MSP Monday's Starring Michelle Parker
Michelle Parker has been on the MSP train for years, since the days when she'd chase Shane McConkey around her home mountain, Squaw Valley. That was a long time ago now, and Parker's skiing has grown up. She's just as much at home in the big mountains of British Columbia as she is at Squaw. More here.

The Contrarian
By John Stifter
Drew Tabke isn't your typical world champion. He's not your typical person, either. Read the Digital Feature here.
Storm Dispatch from Mammoth Mountain
Photos by Christian Pondella
POWDER Senior Photographer Christian Pondella took his camera to Mammoth Mountain on Saturday to capture the day after a storm dropped 18 inches. "Some of the best early season skiing at Mammoth are these late-afternoon sessions when the wind blows and smooths everything out," says Pondella. "All the rocks have been exposed and the mountain empties out. It's dark and shady up there, and Chair 23 spins with nobody on it." Photo gallery here.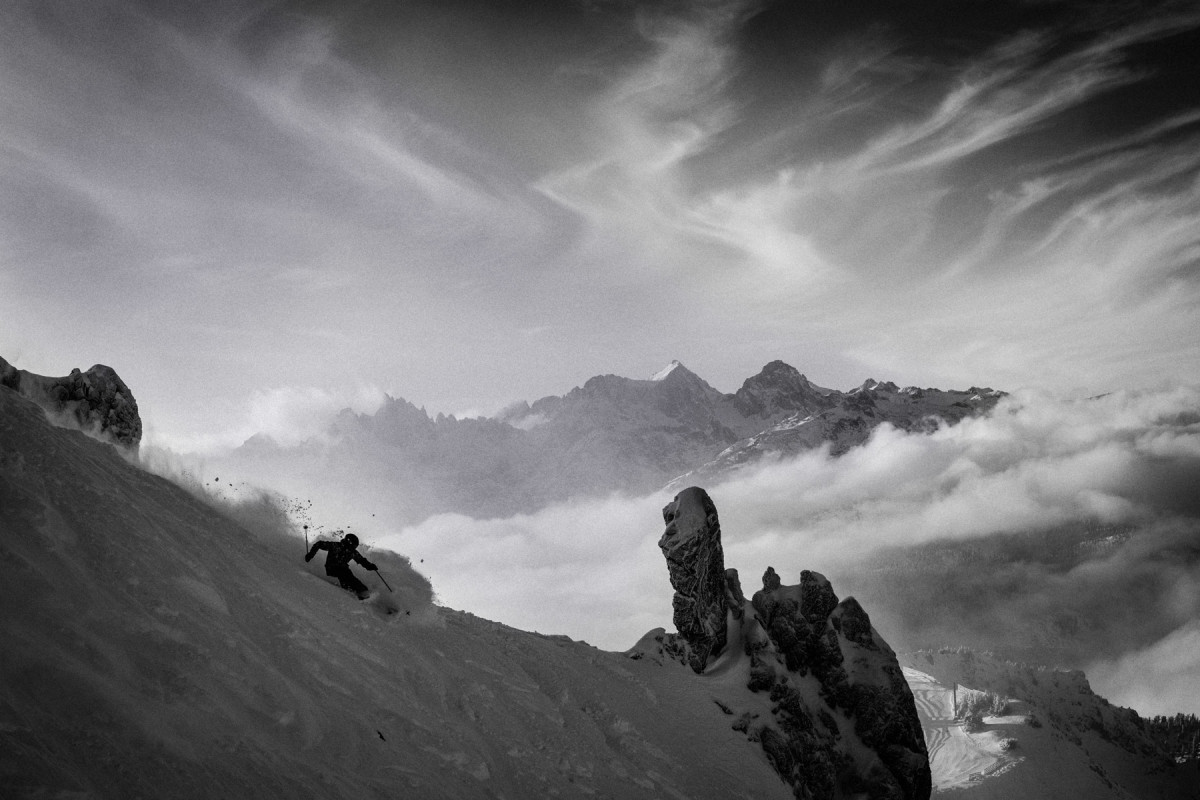 Cody Townsend Is Breaking The Internet
By Julie Brown
The only person responsible for Townsend's straight shot up the richter scale is Townsend himself (and the Russian pirates who leaked the clip first, sending MSP Films into a tizzy to get it up on YouTube themselves). The line Townsend skied is the biggest thing we've seen in a decade. Or ever. More here.
Behind the $675 Arc'teryx Jacket
Words and photos by Jakob Schiller
A factory tour of one of the most obsessive and meticulous apparel companies in the outdoor industry. Words and photos here.
15th Annual Powder Awards — The Winners Gallery
The 15th Annual Powder Awards recognized the greatest achievements and creativity in skiing this year. Teton Gravity Research, Cody Townsend, and Angel Collinson took home the night's honors for Movie of the Year, Best Male Performance, and Best Female Performance, respectively. Here's the complete list of Powder Awards winners.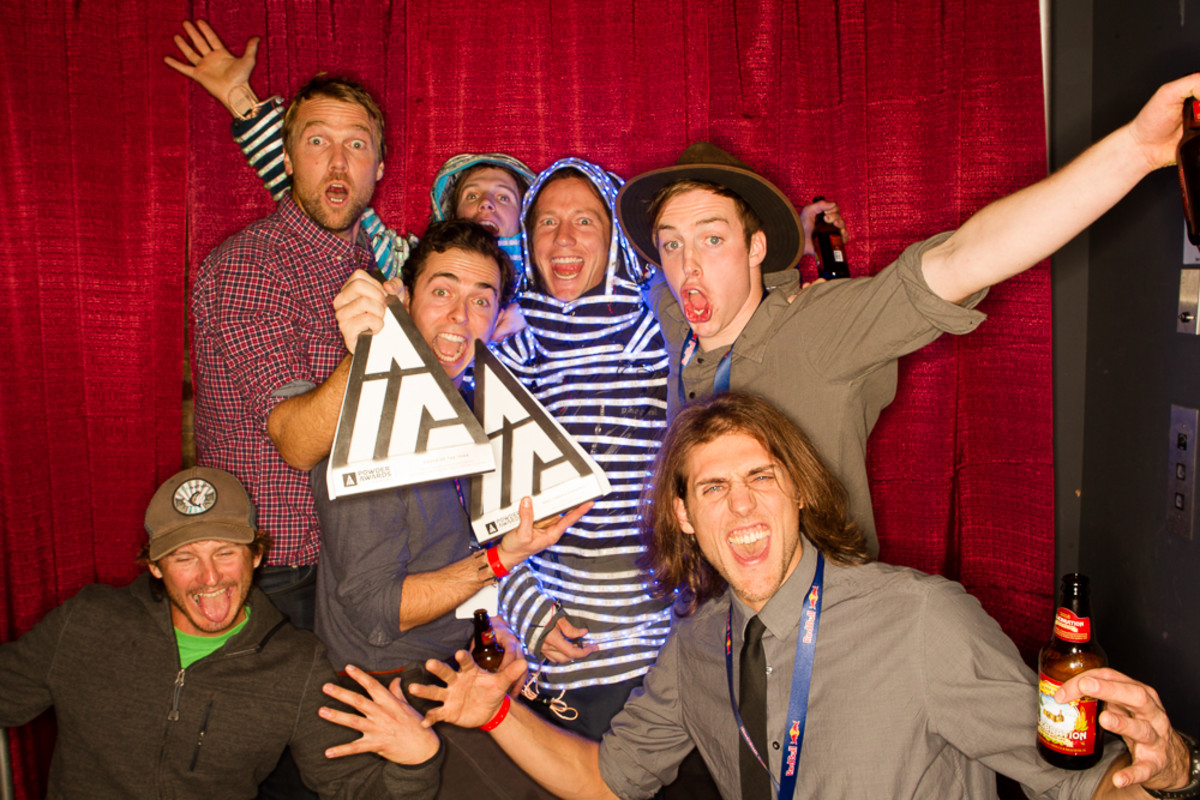 Walking the (Magic) Red Carpet at the Powder Awards
By Kade Krichko
The red carpet is unfamiliar territory for a skier—too many flashbulbs, too little PBR, and a lot of pretending that you didn't just buy your suit coat from the thrift store down the street. But Friday night we put that all behind us, slid on a fresh pair of slacks, and got together for one of the greatest nights in skiing, the 15th annual Powder Awards at The Depot in Salt Lake City. More here.