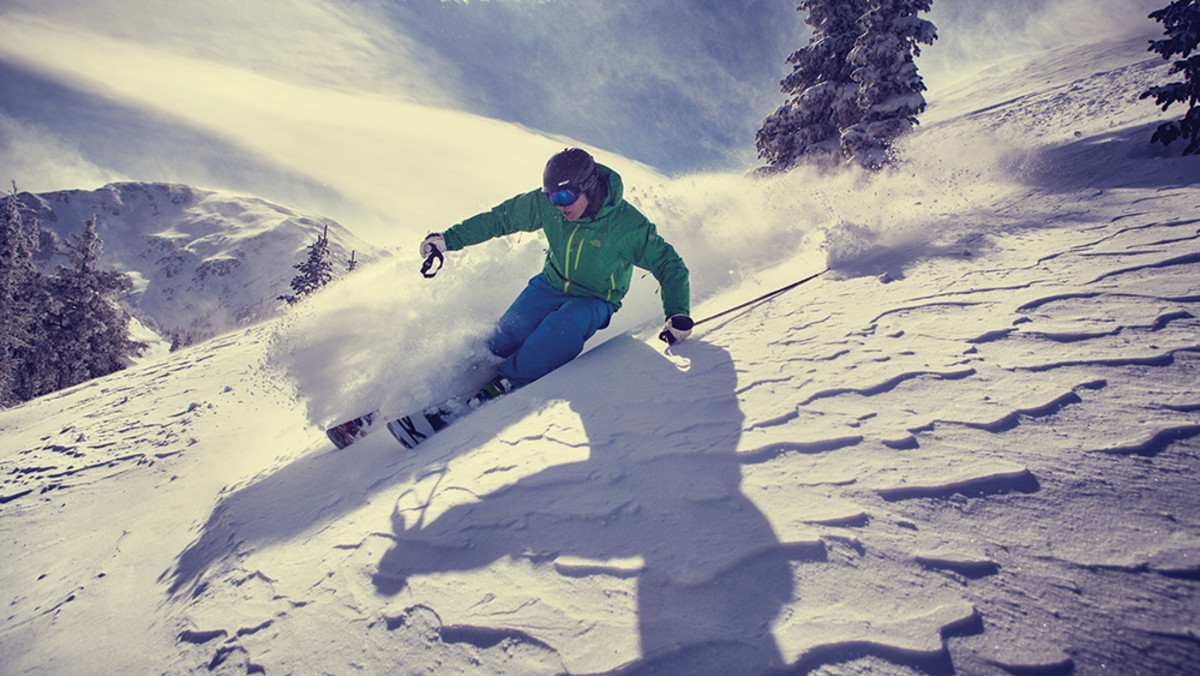 Resort Description

Flanked by sacred wilderness, rugged peaks and multicultural vibes, there's a reason Taos Ski Valley sits in the center of New Mexico's Enchanted Circle. Located 50 miles south of the Colorado border, Taos Ski Valley is a mystical haven for 300+ inches of bone-dry powder stashes and some of the most untamed chutes, bowls and glades in North America. And with nearly half of all trails rated for beginners and intermediates, its unpolished charm and cheeky mountain rituals welcome anyone with a spirit of adventure.
Terrain Breakdown
24 percent beginner; 25 percent intermediate; 51 percent advanced
The Bottom Line
Taos Ski Valley is a wild frontier for skiing and snowboarding, steeped in legendary culture, unconventional traditions and rugged perfection.
Specs
State:
New Mexico
Annual Snowfall:
305 inches
Vertical Drop:
3,250 feet
Ticket Prices:
$86
Skiable Acres:
1,294
Number of Trails:
110
Number of Lifts:
15
Parks & Pipes:
2 parks
Backcountry Access Policy:
No backcountry access from TSV's boundary
Nearest Airport:
Albuquerque, NM (150 miles away). Santa Fe, NM (97 miles away).
Hotels/Lodging:
Snakedance Condos, The Taos Inn, Edelweiss, El Monte Sagrado, El Pueblo Lodge
Local Restaurants:
The Bavarian, El Meze, Orlando's, St. Bernard, Sabroso
Local Bars:
Tim's Stray Dog Cantina, The Martini Tree Bar, Blonde Bear Tavern
Season Highlights:
12/18 – 12/19/15: 20th Annual Brew Master's Festival & Public Demo Days
01/19 – 01/24/16: Military Appreciation Week
02/07/16: Rio Hondo Rando Raid Ski Mountaineering Race
02/27/16: K2 Breast Cancer Awareness Weekend
02/29 – 03/06/16: Freeride Festival & Taos Freeride Championships
Website:
SkiTaos.com
Phone:
(800) 776-1111
Facebook:
Facebook.com/TaosSkiValley
Twitter:
@TaosSkiValley
Instagram:
@SkiTaos