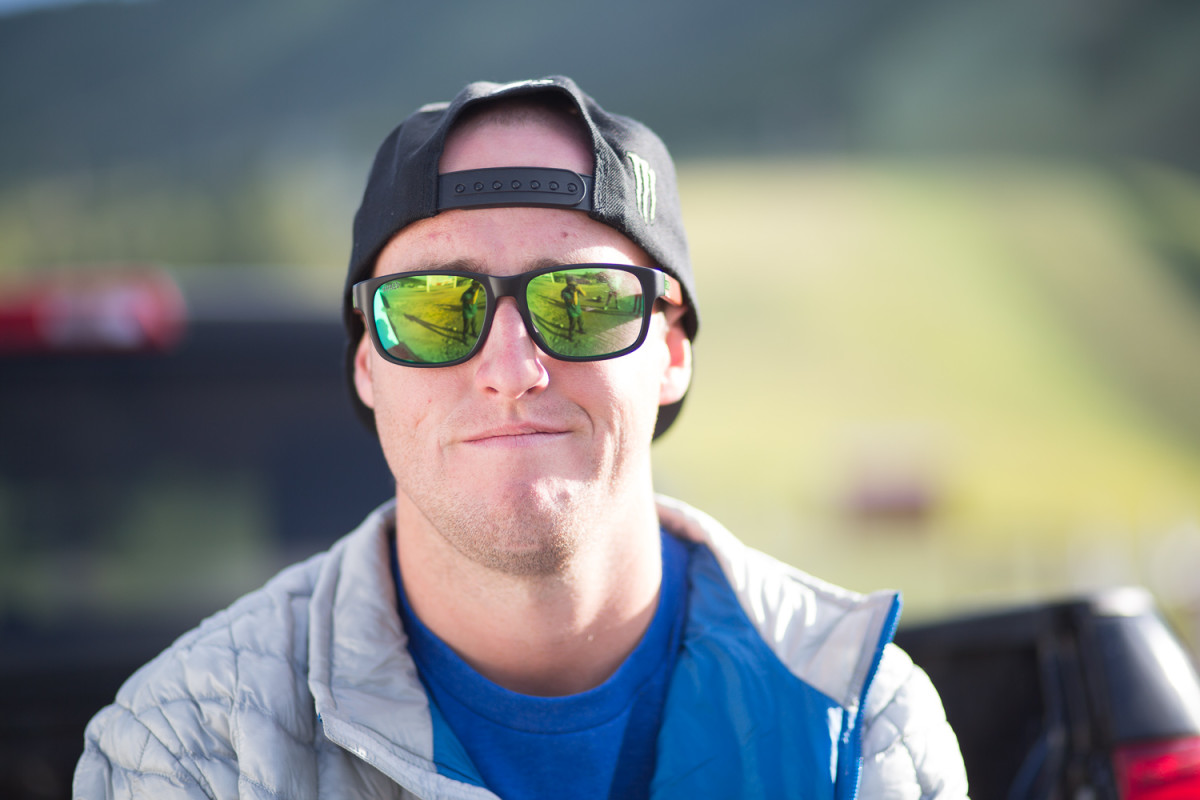 For immediate release:
Nashua, N.H. (September 2, 2014) –At SHRED OPTICS, we have been working tirelessly to provide the most talented riders with the products they wish to see shape the future of their sports with the inherent style associated with our products, as well as the incorporated technology. As an athlete born company that remains rider driven, our products are the tangible revelations of our team. We could not be more proud to announce that Park City local and worldwide legend, Tom Wallisch, has joined the family. All of us at the SHRED OPTICS family share the same passion for the mountains that Tom does, and we are ecstatic to support him in his pursuit of skiing perfection, as well as to provide an avenue to foster his creative growth as a product designer and brand influencer.
Co-founder and Park City resident super star, Ted Ligety, never hid his aspirations, "Tom is a hero. I have been in awe of his style and skills for years. He inspires me to push my own boundaries. I am so excited to collaborate with Tom on both the aesthetics of helmets, goggles, and sunglasses moving forward, but also to push the technological boundaries."
Upon signing with SHRED OPTICS, Wallisch shared, "I want to work on and design awesome products with a company that is excited about me as an athlete and person. I've got a lot of plans left for my ski career and I'm excited to have a company like SHRED OPTICS there to support me and all my future endeavors. For me what separated SHRED from other brands was the athlete involvement in the company. I was able to see firsthand the amount of input Ted and other athletes had in everything from design to color choices. Having gear that incorporates great technology and also looks good is all any skier wants."
SHRED OPTICS CMO, Federico Merle, was not shy about his excitement, "Shred is the perfect combination of Style and Performance, and so is Tom and his riding. It's hard for me to think about a better athlete to represent our brand, and after getting to know Tom both in and out of the park, I can't be happier to welcome him to the family. I am ecstatic that more and more elite athletes and riders recognize our commitment to product and brand perfection, and are willing to join us to become an important part in shaping our company.
SHRED OPTICS Co-founder, Carlo Salmini, engineer and MIT alum, gushed about product design saying, "Working with Tom is a dream come true for an engineer like myself. We are able to combine the pinnacle of athletic talent, ability, and commitment, with our engineering team that is on an endless quest to finding the ultimate technology that will allow Tom to touch the sky. SHRED OPTICS has been at the forefront of product innovation for years. I am speechless about the possibilities of development and innovation that we are about to undertake."
About SHRED + SLYTECH
Anomaly Action Sport designs, markets and distributes eyewear and protection brands SHRED and SLYTECH. Through these two brands, Anomaly Action Sport is able to bring the action sports industry a new wave of creativity and skills, leading to a multitude of industry-breakthroughs in engineering and product design. With focus on athletes, experience and forward thinking, it provides an unconventional approach to product development and business strategy as well as unparalleled dedication to safety and advanced technology. Through SHRED and SLYTECH, Anomaly Action Sport is able to showcase products and leadership in performance, quality and style. Both SHRED and SLYTECH are sold and distributed in approximately 40 countries worldwide. To learn more, visit shredoptics.com, or join us at facebook.com/shredopticsor on twitter @shredopticsand @slytechprotect, and on Instagram @shredoptics.