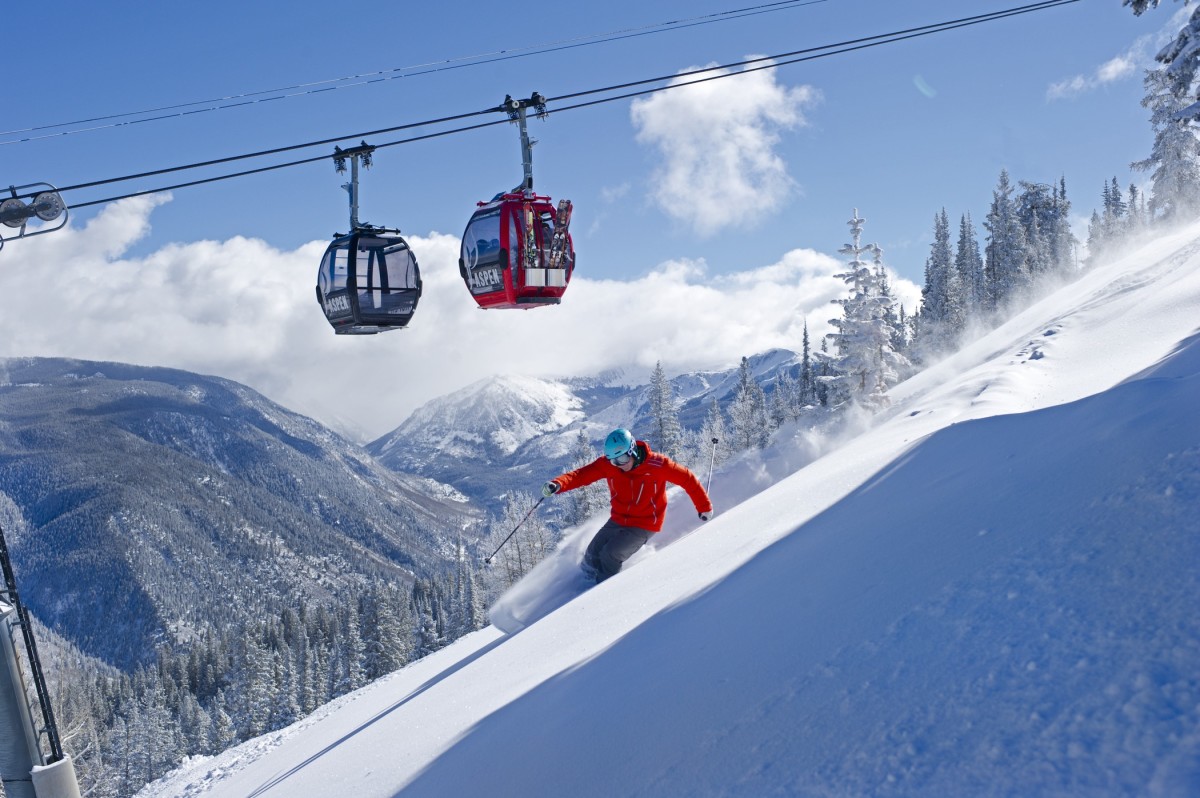 For immediate release:
Liftopia, the largest online and mobile marketplace for advance purchase lift tickets, launched their annual Black Friday Preview today. The promotion allows skiers and boarders to beat the holiday rush and save on lift tickets all season, with savings up to 87 percent compared to walk-up window rates when purchased in advance (examples below—hurry, quantities are limited!).
And speaking of holiday shopping, why not give the Gift of Ski? Lift tickets purchased on Liftopia.com or Liftopia Gift Cards are great gifts and stocking stuffers. Liftopia gift cards are available in any dollar amount (up to $1,000) and are good for lift tickets, rentals, lessons, meals and more at any of Liftopia's 250+ resort partners. What's more: no extra fees, no expiration date, and they can be sent electronically or printed so the gift can be given in person or via snail mail.
Sample savings during Liftopia's Black Friday Preview:
Colorado
• Crested Butte one-day lift tickets starting at just $22 (68% off) when purchased in advance
• Arapahoe Basin one-day lift tickets starting at just $46.99 (45% off) when purchased in advance
• Copper three of five-day lift tickets starting at just $203 (45% off) when purchased in advance
Utah
• Sundance one-day lift tickets starting at just $25.99 (60% off) when purchased in advance
• Snowbird two-day lift tickets starting at just $98.99 (48% off) when purchased in advance
• Alta one-day lift tickets starting at just $45.99 (45% off) when purchased in advance
California
• Mt. Baldy one-day lift tickets starting at just $16.99 (75% off) when purchased in advance
• Boreal one-day lift tickets starting at just $20 (66% off) when purchased in advance
• Diamond Peak one-day lift tickets starting at just $34 (47% off) when purchased in advance
New England
• Mount Snow one-day lift tickets starting at just $12 (87% off) when purchased in advance
• Stratton one-day lift tickets starting at just $25 (64% off) when purchased in advance
• Mad River Glen two-day lift tickets starting at just $42.99 (64% off) when purchased in advance
NY, NJ & PA
• Plattekill one-day lift tickets starting at just $17.99 (69% off) when purchased in advance
• Mountain Creek one-day lift tickets starting at just $22.99 (66% off) when purchased in advance
• Shawnee one-day lift tickets starting at just $22.99 (54% off) when purchased in advance
• Titus Mountain one-day lift tickets starting at just $17.99 (50% off) when purchased in advance
Other
• Caberfae Peaks (MI): one-day lift tickets starting at just $9.99 (72% off) when purchased in advance
• Blue Mountain (ON) night lift tickets starting at just $13.23 (62% off) when purchased in advance
• Owl's Head (QC) two-day lift tickets starting at just $30.88 (60% off) when purchased in advance
• Angel Fire (NM) five-day lift tickets starting at just $135.99 (56% off) when purchased in advance
• Snowshoe (WV) two-day lift tickets starting at just $65.71 (56% off) when purchased in advance
• Revelstoke (BC) one-day lift tickets starting at just $37.06 (50% off) when purchased in advance
• Mt. Spokane (WA) one-day lift tickets starting at just $26.99 (48% off) when purchased in advance