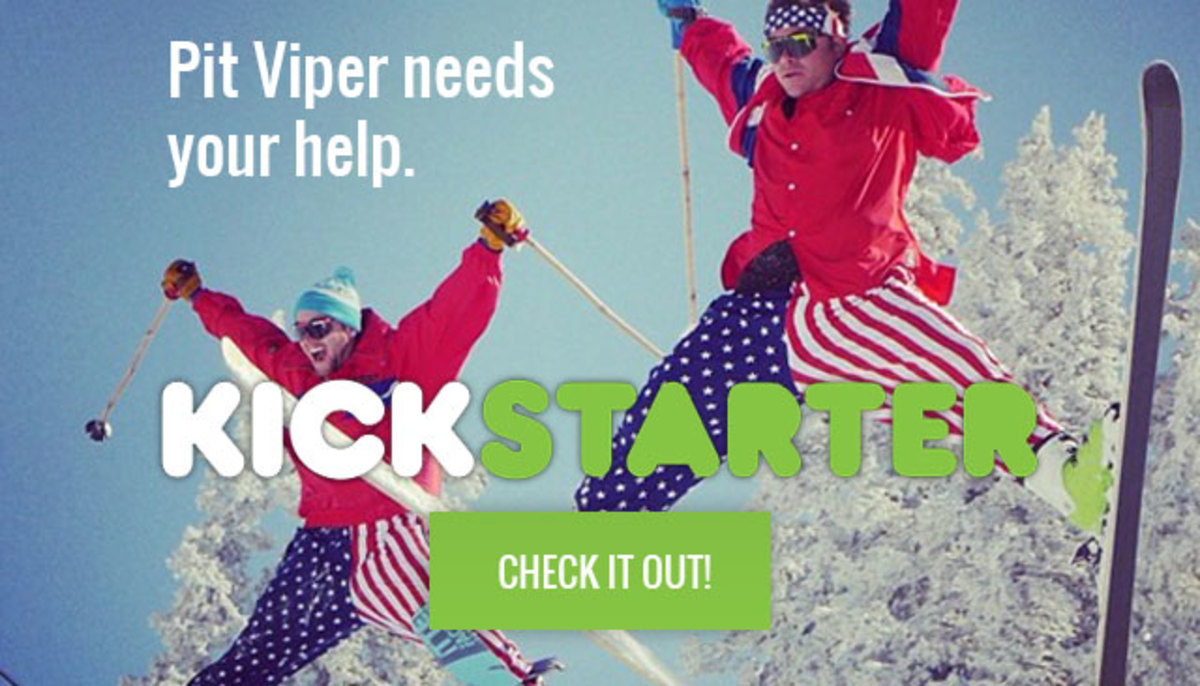 For immediate release:
SALT LAKE CITY – Oct. 7, 2014 – Pit Viper Sunglasses are utilizing a crowd-funding campaign to continue on their journey to create radical, military grade sunglasses that can take a beating. Pit Viper is very serious about not taking themselves too seriously, but they seriously need the help of sunglass wearers everywhere to continue that mission. The funding campaign, which seeks to fund a production order that has been prototyped and thoroughly inspected, launched Tuesday, October 7th and will run until November 7th on their Kickstarter page.
"Demanding respect and authority isn't possible with most sunglasses on the market," says Chuck Mumford, the founder. "Pit Vipers may look like the most incredible thing in decades, but they are also highly functional sunglasses. They are the perfect blend of style and performance."
Pit Vipers are an incredibly rugged product that can be shot, sat on, shoved in pockets, run over, all while maintaining their sun and wind bucking ability. At the core, Pit Vipers are adjustable, military design sunglasses. Friends of Pit Viper have been rocking the shades for years now, testing durability across every single extreme sport.
This Fall the company has decided to step things up a notch with a full production run to expand the Pit Viper reach and revive their stock. This funding will ultimately allow more people access to Pit Viper Sunglasses, enabling them to enjoy an extreme lifestyle even in the most rugged conditions.
Funding options range from $2 to $10,000, and from virtual thank you's to heli skiing with the founders in a fresh new pair of Pit Vipers. See all the tiers here.
About Pit Viper
An original military design that found its way into the hands of 90s inspired sports enthusiasts, Pit Vipers combine all of the functionality required by our troops with all of the style required by our beloved founder, Chuck Mumford. Pit Viper was founded in 2012 when Chuck Mumford had enough of his "trendy" sports sunglasses and took one small step into the future.