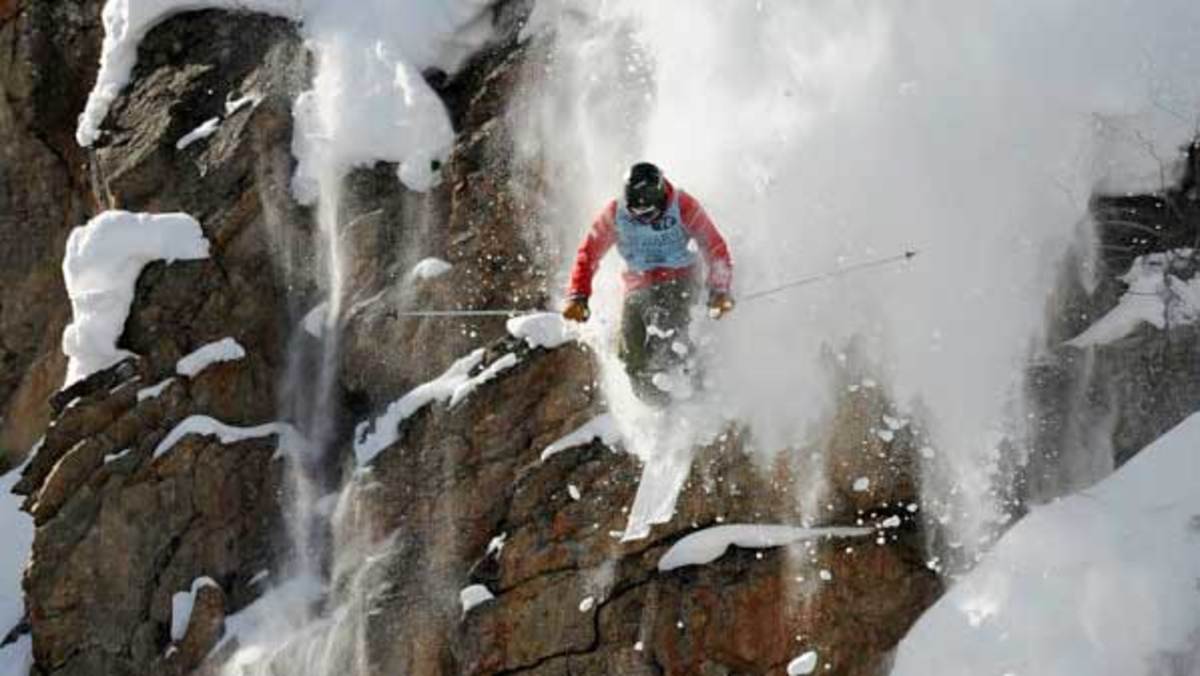 For immediate release:
The International Freeskiers and Snowboarders Association (IFSA) is proud to announce a partnership with Crested Butte Mountain Resort, Colorado, which will host two competitions in the Freeride World Tour Qualifying (FWQ) event schedule. New to the schedule are the 4-Star FWQ event which will be held from March 20–21, 2015 and the 2-Star Freeride World Tour Qualifying (FWQ) event from February 27 to 28, 2015. These two Crested Butte competitions join an action-packed schedule that already features the top freeriding venues in North America, including Taos, New Mexico; Crystal Mountain, Washington; and Kicking Horse, British Columbia.
As part of the development of the IFSA/Freeride World Qualifier (FWQ) global partnership, only IFSA/FWQ events will qualify athletes for the Freeride World Tour (FWT). Registration for Crested Butte and the complete slate of IFSA/FWQ events will start on December 1 at the IFSA's website.
Crested Butte has long been known as an epicenter of freeriding, with the resort hosting a variety of big mountain competitions over two decades. "We are very excited to welcome Crested Butte to the IFSA/FWQ schedule," says Scott Mahoney, President of the IFSA Board of Directors. "The mountain's intense terrain, some of the most challenging in the United States, has gained legendary status among athletes from around the globe. We're looking forward to adding to the rich history of freeriding in Crested Butte." Add in an historic town with a true Colorado vibe, passionate locals and an exceptional event staff and crew, and the Crested Butte stops are certain to be highlights of the North American FWQ schedule.
The 2015 IFSA/FWQ Region 2 (North America) schedule delivers the most FWQ events in history. With almost twenty 2-, 3- and 4-Star events planned, athletes across North America should have ample competitive opportunities. Besides the Crested Butte dates mentioned above, 4-Star competitions on the IFSA/FWQ tour will include Taos, New Mexico (February 27 – March 1), Crystal Mountain, Washington (March 10 – March 12) and Kicking Horse, British Columbia (March 27 – 28). Although the IFSA/FWQ's slate of North American tour stops is nearly complete for the 2014-15 winter, additional 2-Star and 4-Star FWQ events are expected to be confirmed in the coming weeks, events that "athletes will be very excited about," Mahoney says.
Athletes will be accepted to 3- and 4-Star FWQ events based upon their three best results over the past 52 weeks. The higher an athlete is seeded, the more priority they will have to get into 3- and 4-Star FWQ events. Athletes can view the current 2014-15 FWQ seeding list here: http://www.freerideworldtour.com/seeding-list.html. All 2014 season IFSA Juniors moving on to the 2015 IFSA/FWQ series will be added to the seeding list by November 15th.
"When the IFSA/FWQ registration opens for 3- and 4-Star FWQ events everyone is on the waiting list," explains Mahoney. "Three weeks before a particular event, the registration is closed, and the current the seeding list is applied. The riders are sorted, and the highest-seeded athletes are invited until the event fills up." Registration for 2-Star events works primarily on an open registration basis.
Registration for IFSA/FWQ events will begin December 1st via Member Pro and a variety of other platforms. To see registration information for the full schedule of IFSA Junior, Collegiate and FWQ events, as well as breaking news and other information about the IFSA, please visit: http://www.freeskiers.org/events/event-categories.html
Before actual registration begins on December 1, prospective FWQ athletes can obtain IFSA/FWQ athlete licenses at: https://fwt.memberpro.net/ssl/main/body.cfm?menu=register.
IFSA/FWQ events are part of the global qualification system for the elite Freeride World Tour (FWT). To learn more about the FWT, please visit http://www.freerideworldtour.com/