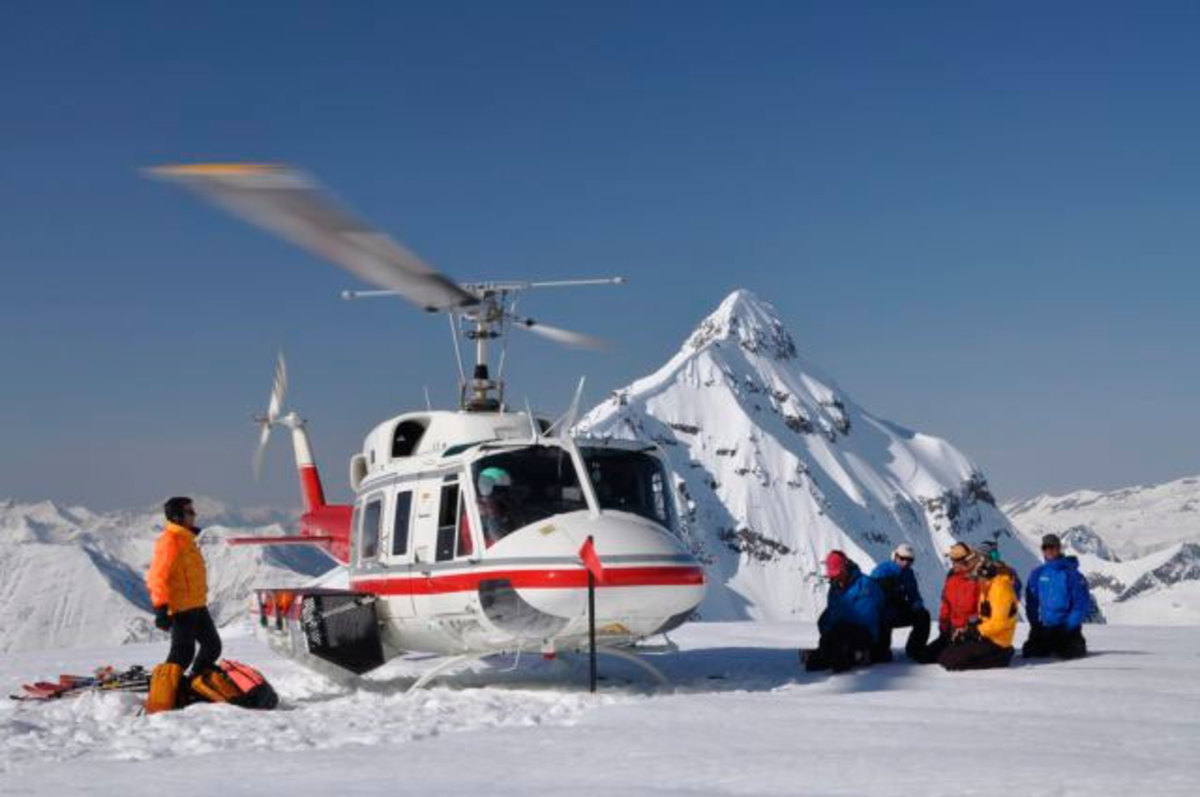 Operation Overview
In 1965 our founder, Hans Gmoser, invented Heli-Skiing. Since then, CMH has staked out an exclusive 3 million acre region across 11 unique areas – amongst the best skiing mountains on earth. At one- third the size of Switzerland, our available terrain is large enough to be its own sovereign state with a wealth of untapped virgin powder fields and a chief export of euphoric skiing experience. What are you waiting for? Open the door to a lifelong obsession.
Terrain Overview
See below for specs.
The Bottom Line
Combining one of life's ultimate skiing experiences with lodges that exude casual luxury, sharing meals prepared by world-class chefs with new friends, and a staff with your same love and excitement for powder skiing makes for memories you'll never forget.
Specs
State:
Canada
Annual Snowfall:
470-780 inches
Vertical Drop:
Up to 7,000 feet
Years in Business:
50
Exclusive Terrain:
3 million acres
Non-Exclusive Terrain:
n/a
Types of Cats/Heli's:
Bell 212, Bell 407, Bell 206
Seasonal Dates:
Early December to the first week of May
Price Range:
n/a
Down Day Activity:
Day long apres, anyone? Or for an extra dose of fun try our indoor climbing walls, go snowshoeing or cross-country ski. For a little more Canadian "eh", guests can indulge in a friendly game of pond hockey followed by beers over a bonfire.
Nearest Airport:
Calgary, Alberta; Kelowna, British Columbia; Kamloops, British Columbia
Nearest Town:
Banff, Alberta; Golden, Revelstoke & Nakusp, British Columbia
Lodging Amenities/Availability:
From remote backcountry lodges that exude casual luxury to ultra-funky ski town experiences, CMH has 12 lodges built for serious fun. For a complete list of CMH lodges visit www. canadianmountainholidays.com/lodging
Local Restaurants/Bars
n/a
Season Highlights:
Jan 23 – 30, CMH Monashees: Sherry McConkey and Michelle Parker, Girl Powder Trip
Jan 16 – 23, CMH Monashees: Chris Davenport
April 23 – 30, CMH Bugaboos: Chris Davenport
March 24 – 28, CMH Galena: Julia Mancuso April 2 – 9, CMH Galena: Torah Bright December 2015, dates TBD: Chris Benchetler
March 2016: K2 Demo Days at CMH K2 Rotor Lodge. Test K2 prototypes and get a free pair of skis or board.
Guarantees and Refund Policies:
Each CMH trip includes a vertical guarantee in metres. In the event your vertical metres guarantee isn't reached, we will provide a refund* See website for full details.
Website:
www.cmhski.com
Phone:
(800) 661-0252
Facebook:
facebook.com/cmhski
Twitter:
@cmh_heli
Instagram:
@cmh_heli