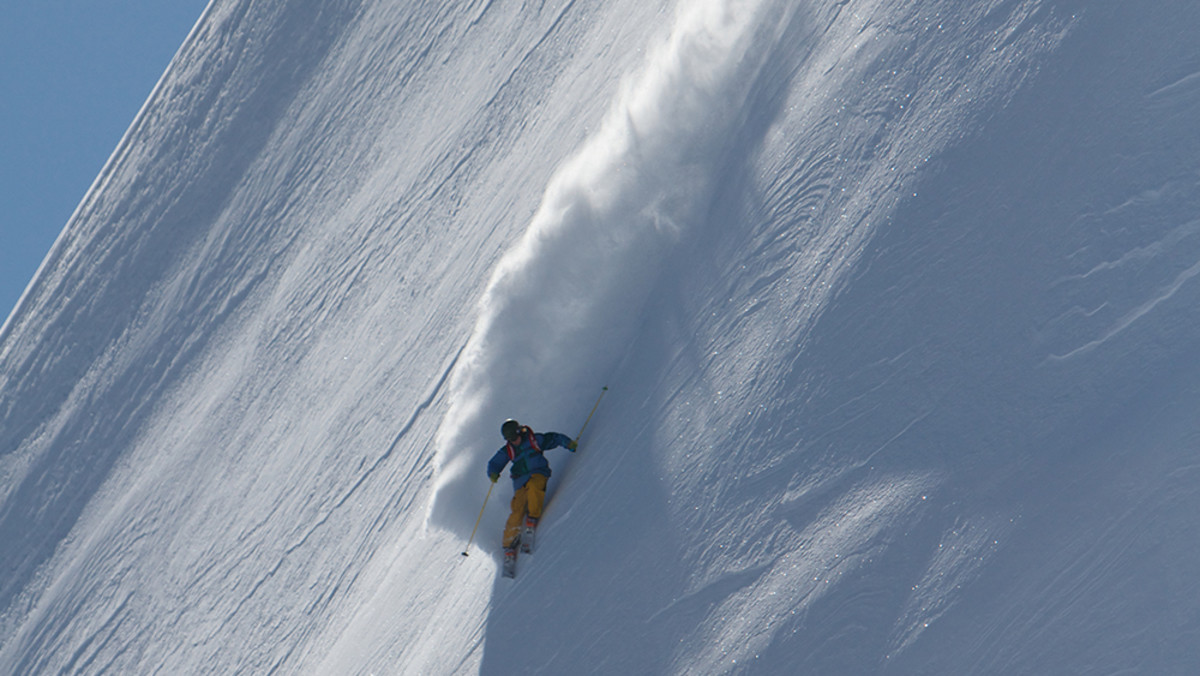 Operation Overview
The Rendezvous Lodge and Heli-Guides is your home for an adventure of a lifetime. Our unique location is surrounded and protected by seven enormous peaks, resulting in our famous "Blue Hole" weather effect (aka more flying days). From the adrenaline and excitement in the mountains to
the bar that never sleeps; the Rendezvous is where luxury meets extreme. Your experience here is not limited to a single life-changing moment; you'll come back year after year. There is a package for everyone; the Rendezvous is where the ninety-nine percent meets the one percent. Everyone speaks the language of high fives.
Terrain Overview
You can ski a full day at the Rendezvous just by staying in the front yard. Billy Mitchell North, Happiness, Bogners, Triple Jeopardy, Double Jeopardy and Fork-It-In are all within a five minute flight from base. Want the Cauliflowers with beautiful, steep ramps close to home? That's a six minute flight. Clueland and the Copper River are 10 minutes away and Three Pigs, better known as 'Coomba' is just to the West.
The Bottom Line
Big mountain skiing, white room loving, heli-happiness. Experiences you'll remember forever, living your ultimate ski dreams in the "Blue Hole" of the Chugach Mountains.
Specs
State:
Alaska
Annual Snowfall:
1,000 inches
Vertical Drop:
4,000 feet
Years in Business:
16
Exclusive Terrain:
Tons
Non-Exclusive Terrain:
Millions of acres
Types of Cats/Heli's:
AStar B2
Seasonal Dates:
03/05/16 – 04/30/16
Down Day Activity:
Hiking, Snowshoeing, Yoga, Sauna, Wiffleball, Dancing, Ski Pole Sword-fights
Nearest Airport:
Valdez, Alaska
Nearest Town:
Valdez, Alaska
Lodging Amenities/Availability:
The Rendezvous Lodge (on site)
Local Restaurants/Bars
The Rendezvous Tavern, The Rendezvous Restaurant (on site)
Season Highlights:
04/03/16: Celebration of Life
04/10/16: Industry Week
All Season: Heli-Love High-Five Happy Dance
All Season: Ear-To-Ear Powder-Grin Smile-A-Thon
Guarantees and Refund Policies:
We have standard policies but work with each person individually because we understand: life happens.
Website:
ARLinc.com
Phone:
(907) 822-3300
Facebook:
Facebook.com/alaskarendezvous
Twitter:
@ak_rendezvous
Instagram:
@ak_rendezvous