Women's skis operate like a hot day at the beach—less is more.
Most women's skis don't have metal. Instead, you are more likely to find carbon, honeycomb patterns, soft wood, and combinations of composite materials. These techniques and varying layers of material within the ski allow for a softer flex and easier turn initiation in the tip and tail. A shorter turn radius and traditional shape typically found in women's skis make for better speed and turn control, while smaller ski lengths accommodate a woman's lower center of gravity.
A women's ski is not for every female skier, however. Most of the female skiers at Powder Week gravitate toward unisex or men's skis simply because they find robust boards more suited to their aggressive skiing styles. Give thought to your skiing and what you are looking to achieve from the sport. If carving beats couloir searching, there is a women's ski to fit your style. If you tend to seek out steeps, skiing a unisex model may be a better option. —Hannah Victory, POWDER Union member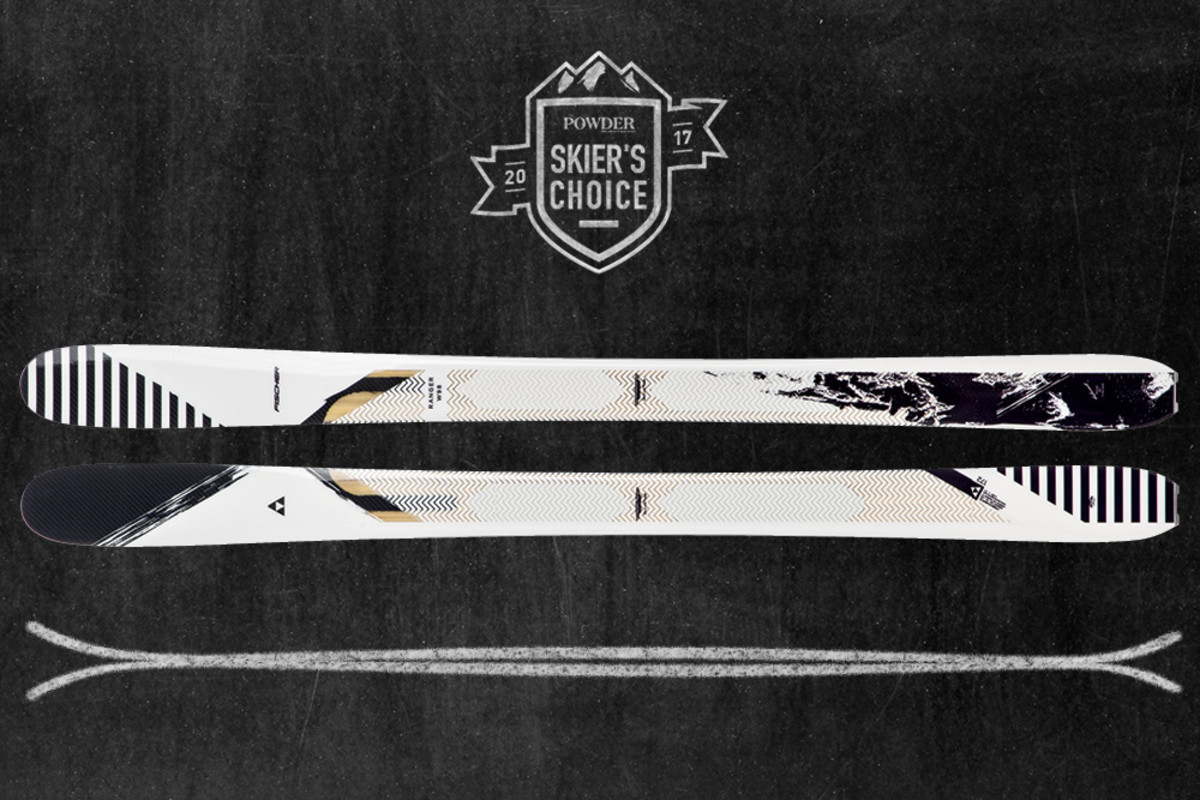 Fischer Ranger W98
MSRP:$750
Dimensions: 130-98-120mm
Lengths: 156, 164, 172cm
Radius: 17m (@172cm)
The Ranger W98 is a quintessential women's do-everything ski. A step lighter and more forgiving than the men's version, it opens up on wide turns, cuts through chalk, whips steep bumps, and can maneuver tight trees like a lady boss. Shaped with tip-and-tail rocker and traditional camber underfoot, the Ranger W98 sheds weight thanks to its carbon tip and Air Tec Ti—a milled-out beech and poplar wood core. Yet, titanium inserts keep the boards strong. For those who cranked up the speed, however, the 172-centimeter skied short. "It can take the heat of fast, tight turns," says Michelle Nicholson, a Driggs, Idaho-based teacher. "It's a ski that any lady could hop on and ski a day at the resort."
To learn more about the Fischer Ranger w98, watch this video from POWDER Week.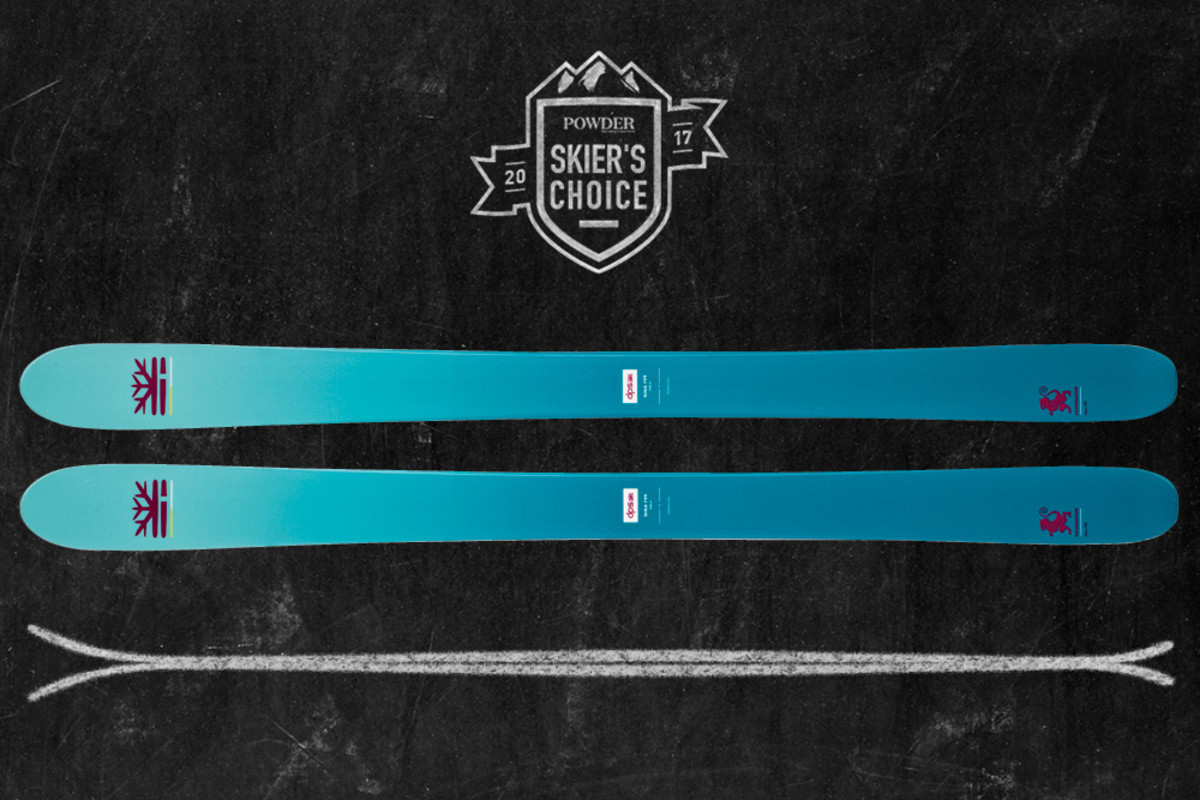 DPS Nina 99 Foundation
MSRP:$799
Dimensions: 123-99-122mm
Lengths: 158, 168, 176cm
Radius: 18m
The next evolution of the Hybrid, DPS' resort-oriented line of skis with a cost-effective core, the Foundation touts a mix of carbon, fiberglass, bamboo, and poplar in its new and re-engineered design. With a longer sidecut but the same rocker profi le as past Nina models, the new Nina 99 is more stable and powerful but just as fun as the original. "Love at first sight," says Abigail Barronian, a writer who grew up skiing White Pass Ski Area, Washington. "It keeps your weight forward and skis aggressively, but still pivots nicely."
To learn more about the DPS Nina 99 Foundation, watch this video from POWDER Week.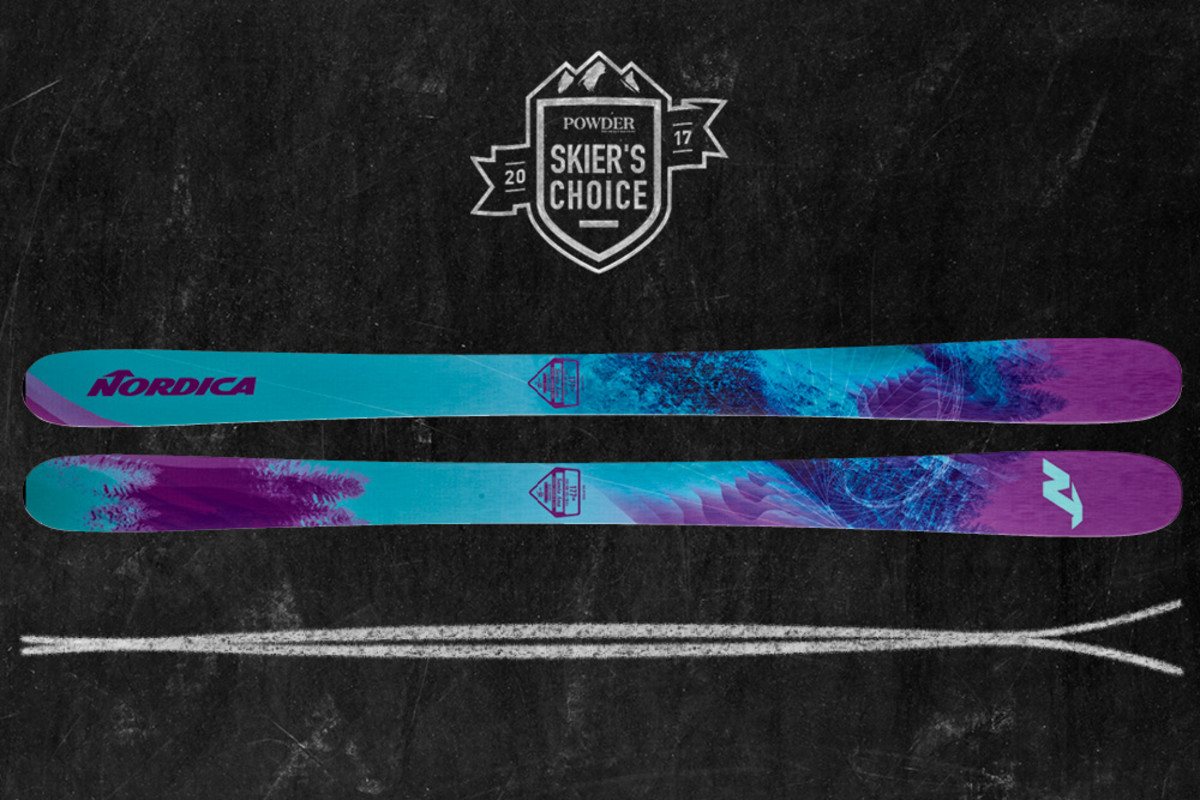 Nordica Santa Ana
MSRP: $799
Dimensions: 131-100-119mm
Lengths: 153, 161, 169, 177cm
Radius: 15.5m (@169cm)
The Santa Ana replicates the shape of its brother, the Enforcer, with a good- sized shovel in the tip and camber underfoot that gradually gives way to subtle rocker at the ends. But where the Enforcer is built with metal and a heavier wood core, the Santa Ana subs in carbon and a lightweight balsa core that is both forgiving and easier to steer, without sacrificing too much oomph. "So fun, playful, light but super damp—the balsa core helps maintain that balance—and well-shaped for big, smooth turns," says one-piece-wearing Abigail Barronian.
To learn more about the Nordica Santa Ana, watch this video from POWDER Week.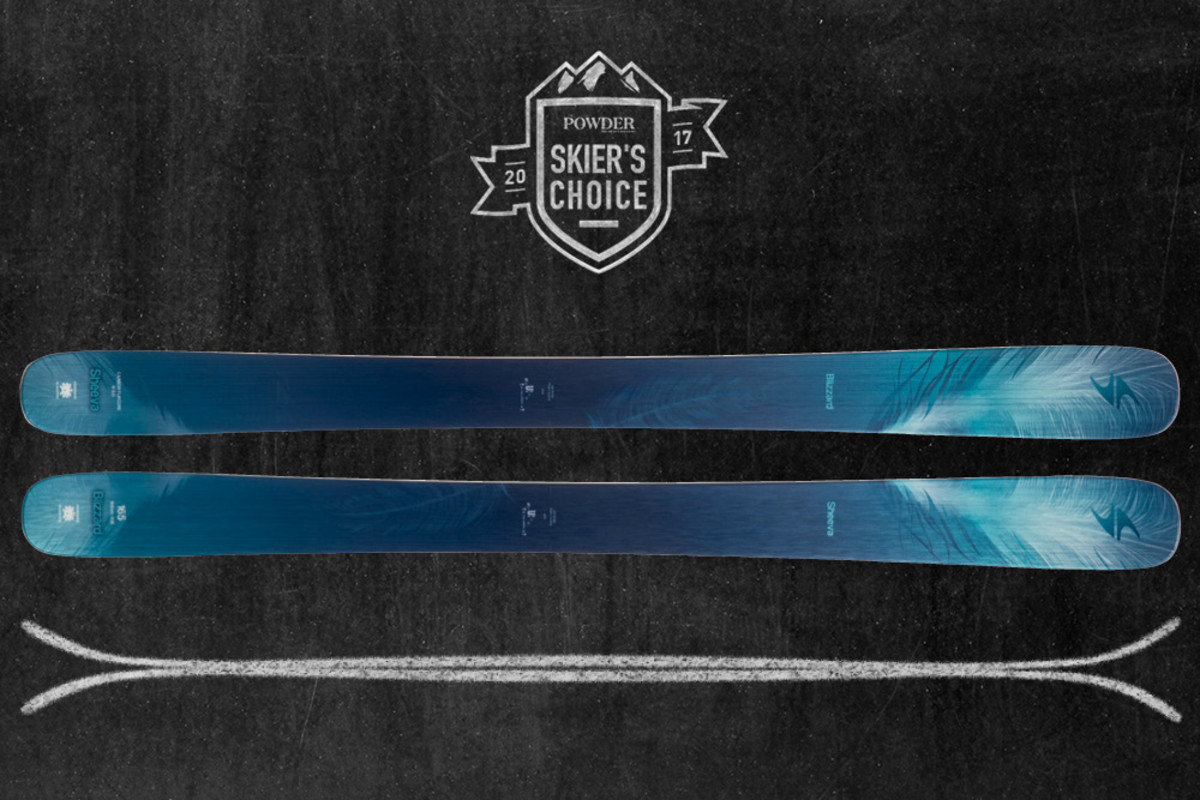 Blizzard Sheeva
MSRP: $720
Dimensions: 134-104-124mm
Lengths: 158, 165, 172, 179cm
Radius: 19m (@179cm)
The Sheeva—the staple in Blizzard's lineup for women—is the perfect balance between serious and girl posse. The rockered tip and tail transitions easily over variable terrain and floats on freshies, and thanks to its poplar and beech wood core, the ski is damp enough for great stability and almost no chatter through packed snow and corduroy. Bottom line, the Sheeva is just like the woman everyone loves to ski with—fast, tough, and fun.
To learn more about the Blizzard Sheeva, watch this video from POWDER Week.
RMU Valhalla
MSRP: $799
Dimensions: 122-128-104-122-116mm
Lengths: 152, 162, 172, 182cm
Radius: 17.5m
Most skis made for ladies are lighter weight and softer versions of their brothers. The Valhalla, however, kept her weight and strength. Made with a poplar core and early rise tips, it holds up under speed, snaps quick turns, and keeps an edge through GS-style arcs—but stay forward, otherwise it will buck. "It's a solid ski you can charge in, and it wants to go fast," says Schweitzer, Idaho, skier Mychaela Nickoloff. "It also has a great edge you can dig into the hill."
To learn more about the RMU Valhalla, watch this video from POWDER Week.
K2 Luv Boat 105
MSRP: $900
Dimensions: 137-105-121mm
Lengths: 163, 170, 177cm
Radius: 16m (@170cm)
This year the Luv Boat gained a sheet of metal making it a total ripper. Made with an aspen-paulownia core designed specifically for women, it carves turns on hardpack and has enough tip rise to make quick maneuvers when adjusting to new or changing snow types. Lightly rockered for deeper days, the Luv Boat automatically puts the skier in an aggressive stance—which is a good thing. "They're great for charging hard down the steeps, but also totally worthy to just cruise," says Big Sky schoolteacher Hannah Victory.
To learn more about the K2 Luv Boat, watch this video from POWDER Week.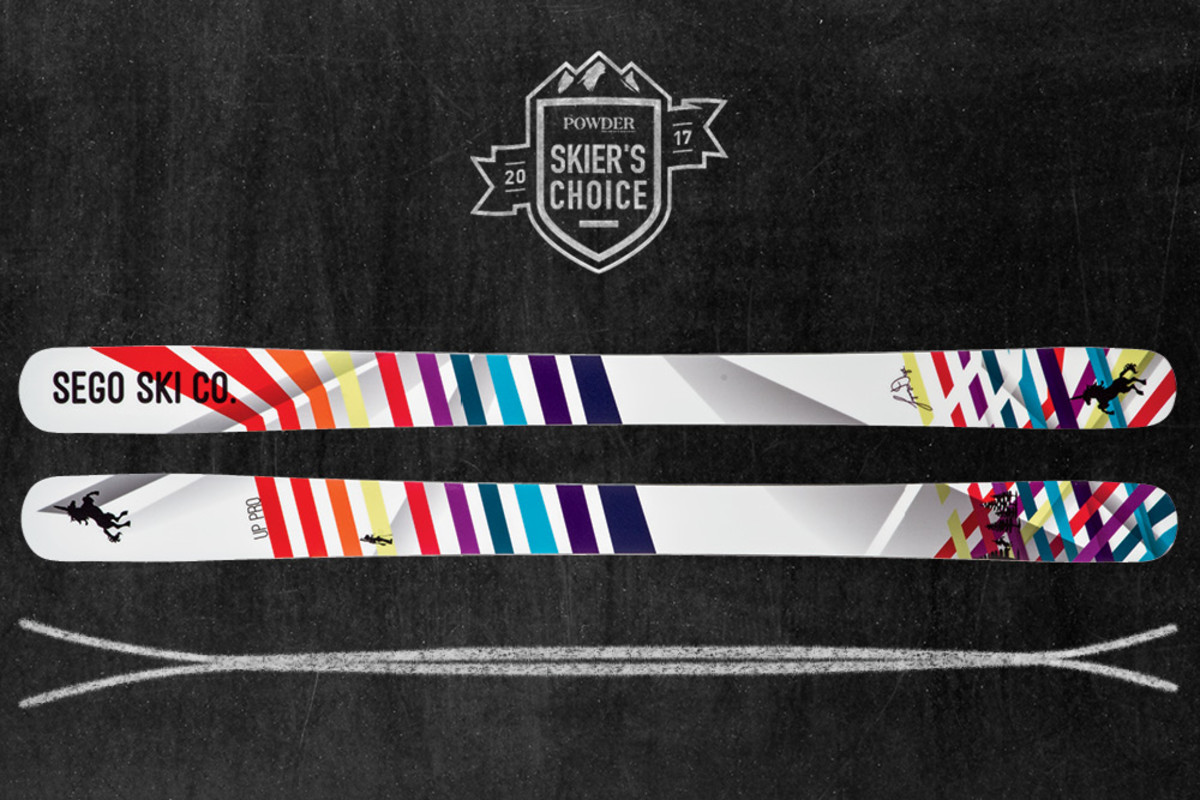 Sego UP PRO
MSRP: $799
Dimensions: 136-110-127mm
Lengths: 159, 167, 174, 179cm
Radius: 20m (@174cm)
Just below the rainbow and unicorn top sheet of Lynsey Dyer's pro model is one of the burliest women's skis at Powder Week. Built with a poplar core, the Sego UP PRO has the strength to cut through the chop and the stability to carry speed confidently. It's a damp, smooth ride, with good edge-hold on hardpack. Even with its rockered sidecut and 110 millimeters underfoot, it's still easy to hop out of turns. Power thighs are highly recommended. "It's a solid, heavy, stable, well-built ski with thick sidewalls that rips in all conditions," says Downtown Julie Brown.
To learn more about the Sego UP PRO, watch this video from POWDER Week.