A good hybrid ski boot is like the guy at the party that everyone gets along with. He's super nice, very accommodating, comfortable to hang out with, and down for a long walk. Then, when things get rowdy, he's right there, sending it on the mountain and all the way to last call at 2 a.m.
You've heard it before and I'll say it again—thank god for the walk mode and the concept of a hybrid boot. If nothing else, our bank accounts reap the rewards of us choosing one boot to rule them all. That said, there's a huge range of boots made for both walking and skiing—that's where the bulk of innovation and development has happened—and not all are created equal. If you are looking for a hybrid ski boot for the sole purpose of facilitating the walk across the parking lot and to the lift—well, the following boots will do that, but they also offer much more.
The boots in this list are made to bang laps in the resort, as well as stretch out on a skin track and explore the backcountry. They are lightweight, with a slim, low-profile, four-buckle design and a high-performance last. Their flex remains aggressive, they have the freedom of motion on the skin track, and they are reliable on the descent. —Julie Brown
PHOTO: Reuben Krabbe
(On the other hand, if you're a sadist who wants a stiff AF ski boot, look here).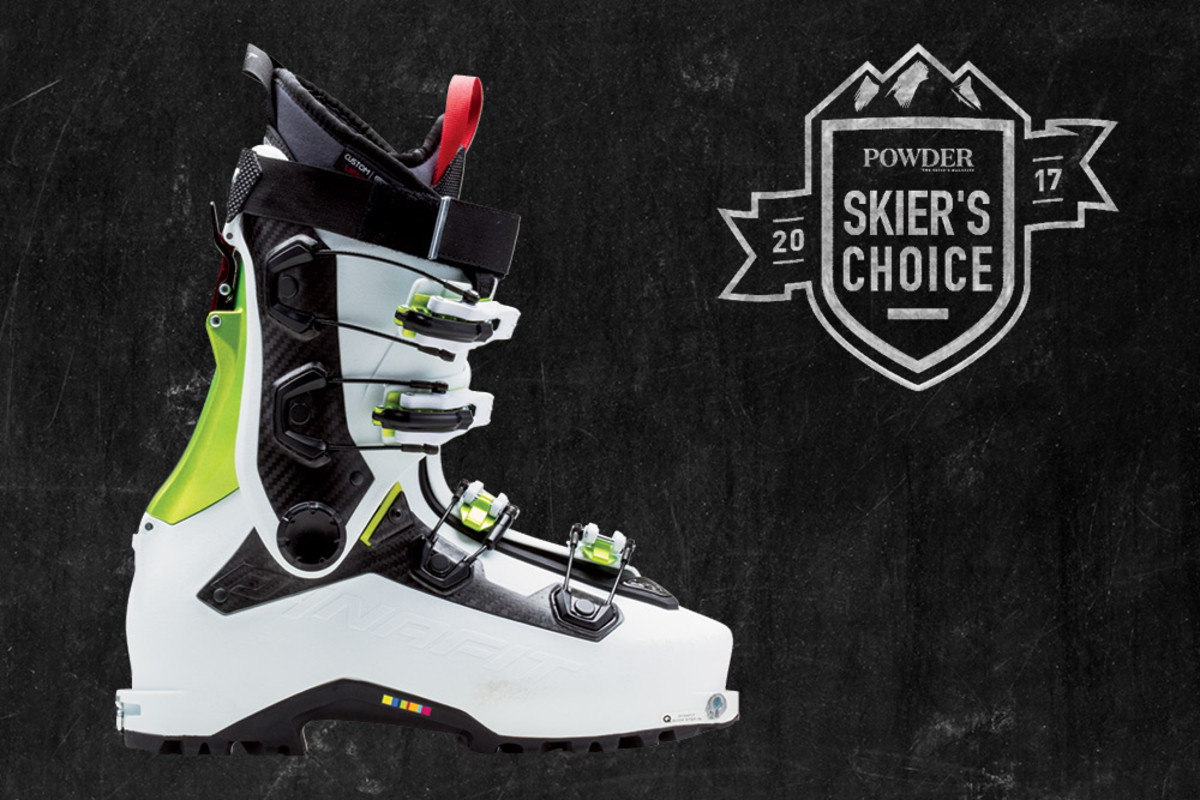 Dynafit Beast Carbon
MSRP: $899
Weight: 1,460g
Flex: 120
Last: 102mm
The new Beast Carbon is a two-piece, four-buckle, stiff-ass touring boot. It's basically a refined Khion Carbon, but its upgrades are substantial. The Beast features Dynafit's new Master Fit inserts, which make stepping into any low-tech binding easier. Dynafit has also reinforced the boot at its hinge points and reformulated its plastic for improved durability. When disengaged, the shell's upper cuff is free to move an insane 90 degrees. A slim profile, easy buckles designed for one-handed use, and rugged soles give the Beast the support I'd expect from Euros who climb the Alps. The Beast Carbon is the stiffest touring-specific (not crossover) boot I've tested to date, and is an ideal choice for big skiers with a medium-volume foot looking to charge in the backcountry. —Alex Buecking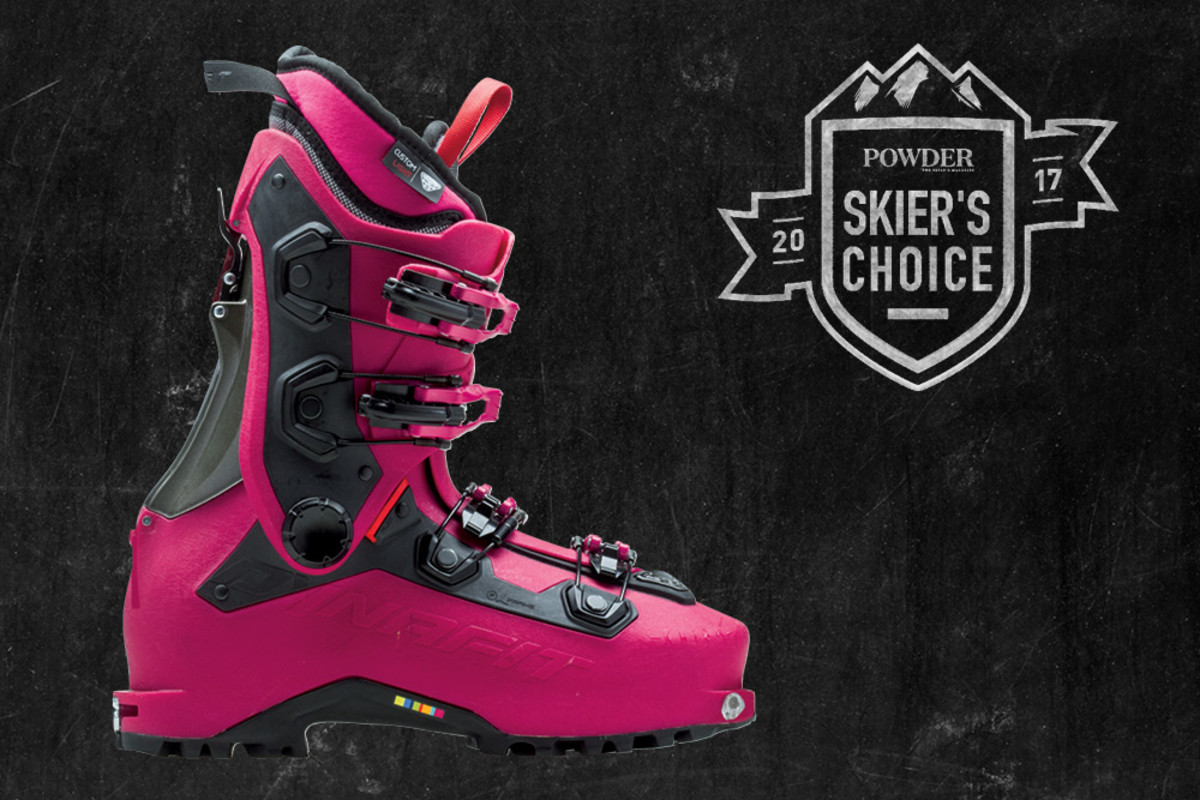 Dynafit Beast W (Women's)
MSRP: $799.99
Weight: 1,460g
Flex: 120
Last: 102mm
The new women's Beast may come in a bright shade of pink, but it's no dainty ballerina slipper. A magnesium spoiler, exoskeleton frame—which keeps the structure of the boot stiff—and a liner that feels like a suction cup work together to grab hold of your heel and keep it there. No heel wiggle in this boot. A slim profile, easy buckles designed for one-handed use, rugged Formula pomoca soles, and weighing in at 1,300 grams, the Beast gives you the flexibility and support of a hiking boot without any bulk. Flip the lever to lock the Pebax and Grialmid shell, cuff, and spoiler, and the Beast turns into a stiff cookie for the descent. I needed an experienced bootfitter to dial my fit, but after that, I loved this boot for how easy it was to walk in and how well it responded on the ski down. —Julie Brown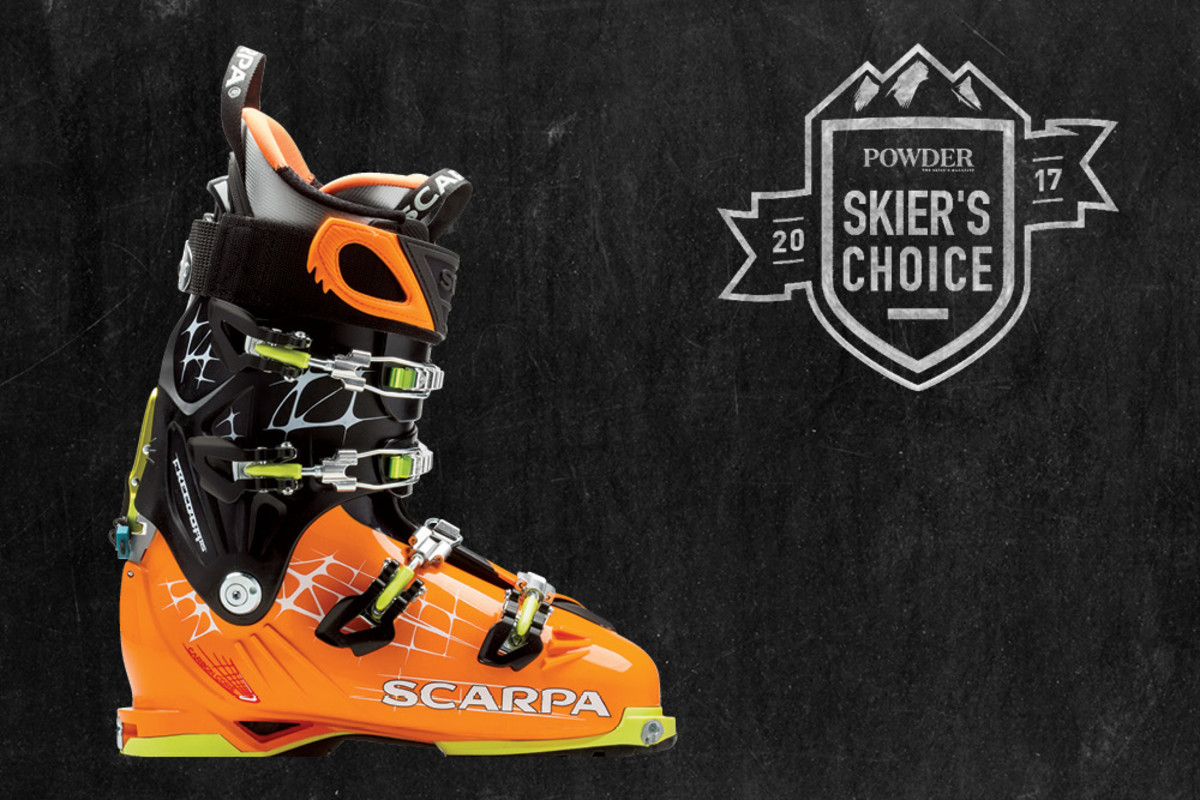 Scarpa Freedom RS 130
MSRP: $829
Weight: 1,990g
Flex: 130
Last: 101mm
The Scarpa Freedom RS tries to appease skiers avoiding wimpy touring boots with a true 130 flex and a walk mode. It's as laterally stiff as a rubber-soled boot can be in a touring binding and its genuine Dynafit-certified tech inserts and real Vibram soles are great features for touring, but the 1,990g weight and 25 degrees of cuff articulation limit this boot's uphill capabilities. The Freedom RS comes with a warm Intuition liner that when combined with the shell's generous instep, 101mm last, easy-to-open throat, and low volume, allows for a dialed fit for different foot shapes. High grip DIN soles for goating around the resort are also available, which for me is where they felt most at home. —Alex Buecking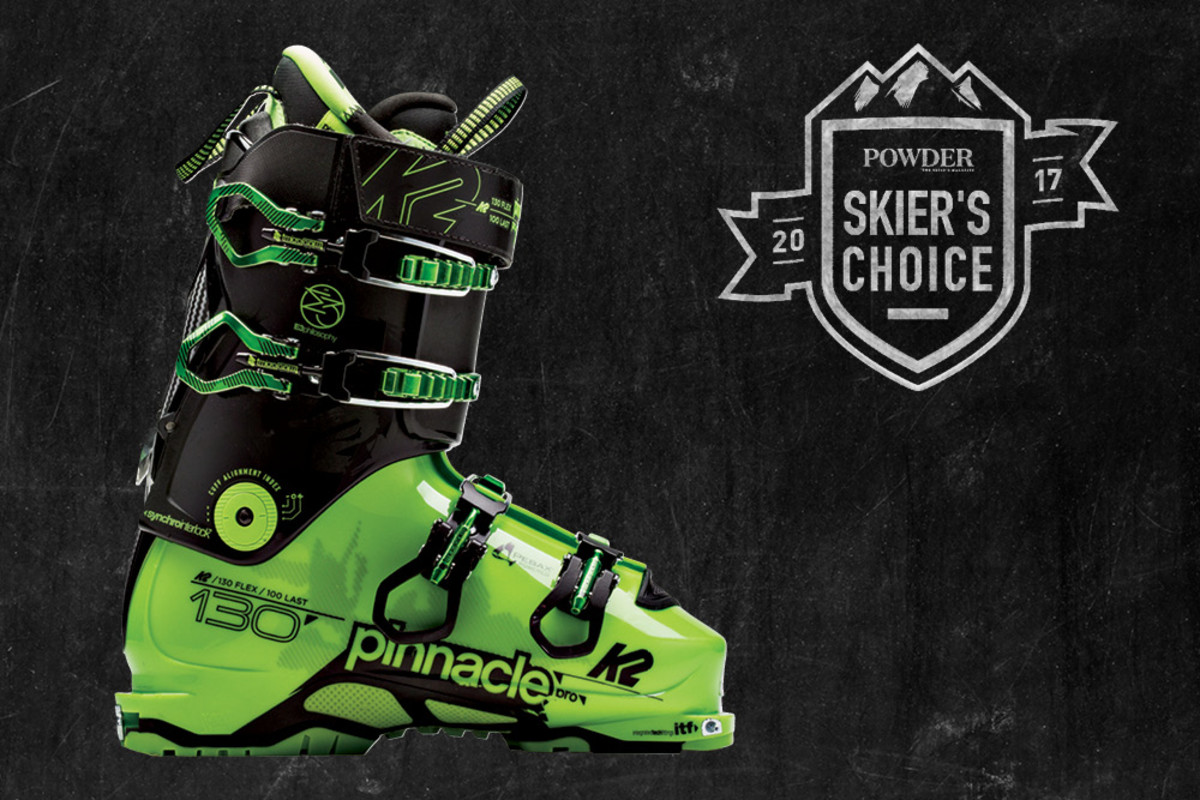 K2 Pinnacle Pro 130
MSRP: $850
Weight: 1,930g
Flex: 130
Last: 100mm
This year, K2's Pinnacle Pro 130 comes back with all of its good features and without any of the bad ones. It still has a DIN/tech-compatible sole and a true-to-last fit, but now includes a lighter-weight power strap, an improved hike mode, and even shed 300 grams thanks to its Pebax/carbon weight-reduction diet. The stock Intuition liner provides a good fit out of the box, allows for easy customization, and has a hinge point to prevent excessive breakdown from hiking or après dancing. Even with all of these improvements, the Pinnacle 130 is still bulky for extended backcountry use, but balances uphill capability with downhill performance very well. —Alex Buecking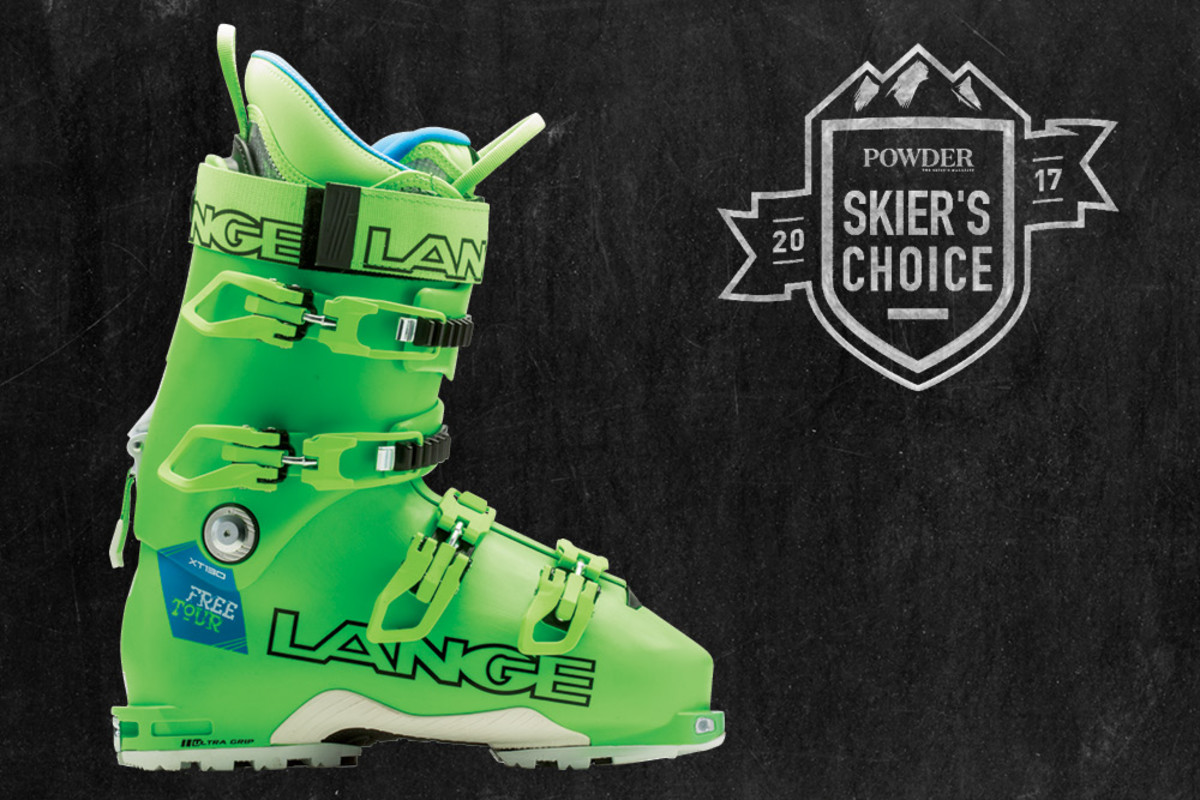 Lange Freetour 130 LV
MSRP: $950
Weight: 1,770g
Flex: 130
Last: 97mm
Take the low-volume fit and aggressive stance you expect from a four-buckle Lange boot, subtract the weight penalty, add touring components, and you've got the Lange Freetour 130. Lange's V Lock gives the Polyolefin HP upper cuff a 43-degree range of motion while in hike mode, and enough rigidity to ski any terrain in any condition. The rest of the boot is made of Grilamid and the stock liner in the Freetour is the nicest I've seen from Lange to date, but it's still not ideal for brutally cold days. Even so, it's fully customizable, anatomically engineered for touring. —Alex Buecking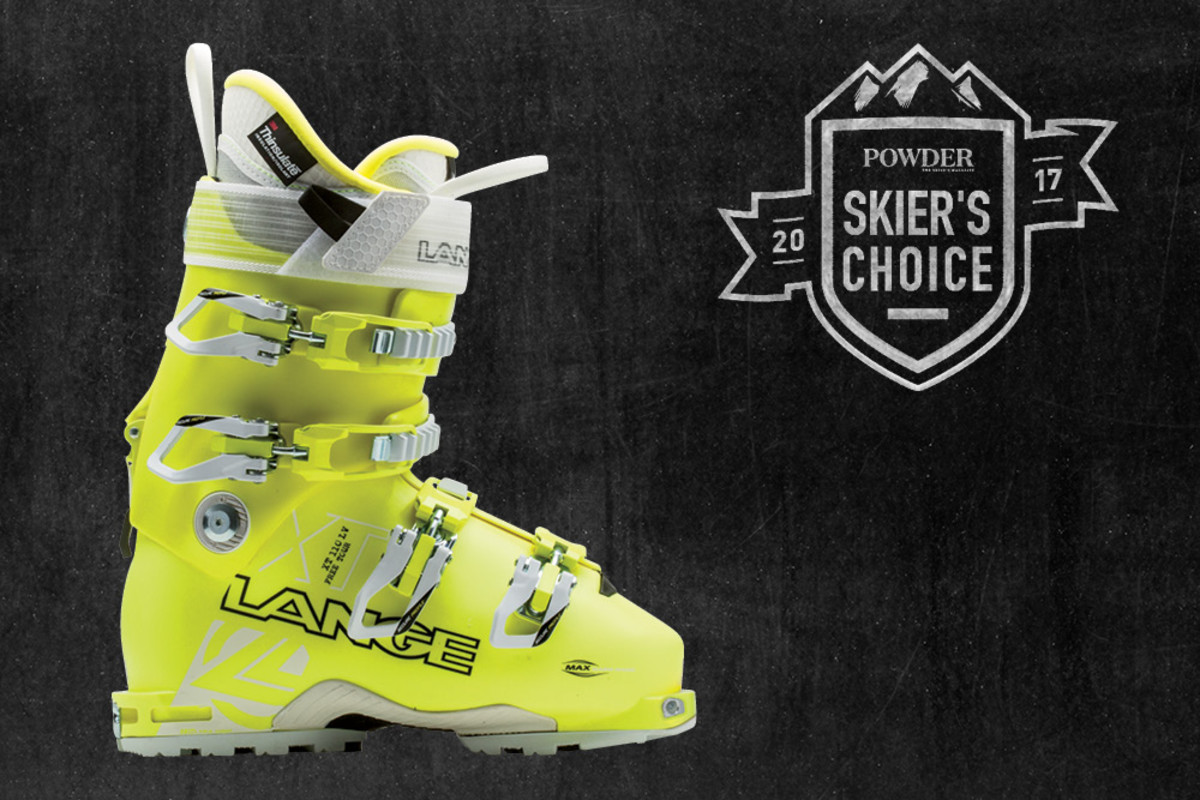 Lange XT 110 Freetour W LV (Women's)
MSRP: $750
Weight: 1,600g
Flex: 110
Last: 97mm
With a four-buckle overlap design and 40-millimeter power strap, Lange's first effort in the tech-compatible boot world is a welcome addition. A walk mode's metal-on-metal locking mechanism ensures an aggressive downhill performance in a touring-specific boot. The wide shape of the plastic at the rear of the cuff plays a part in the 43-degree range of motion—leaving you with plenty of room for long strides on the uphill. Fully customizable liners with laces dial the fit, and I loved the grippy soles when things got spicy. —Crystal Sagan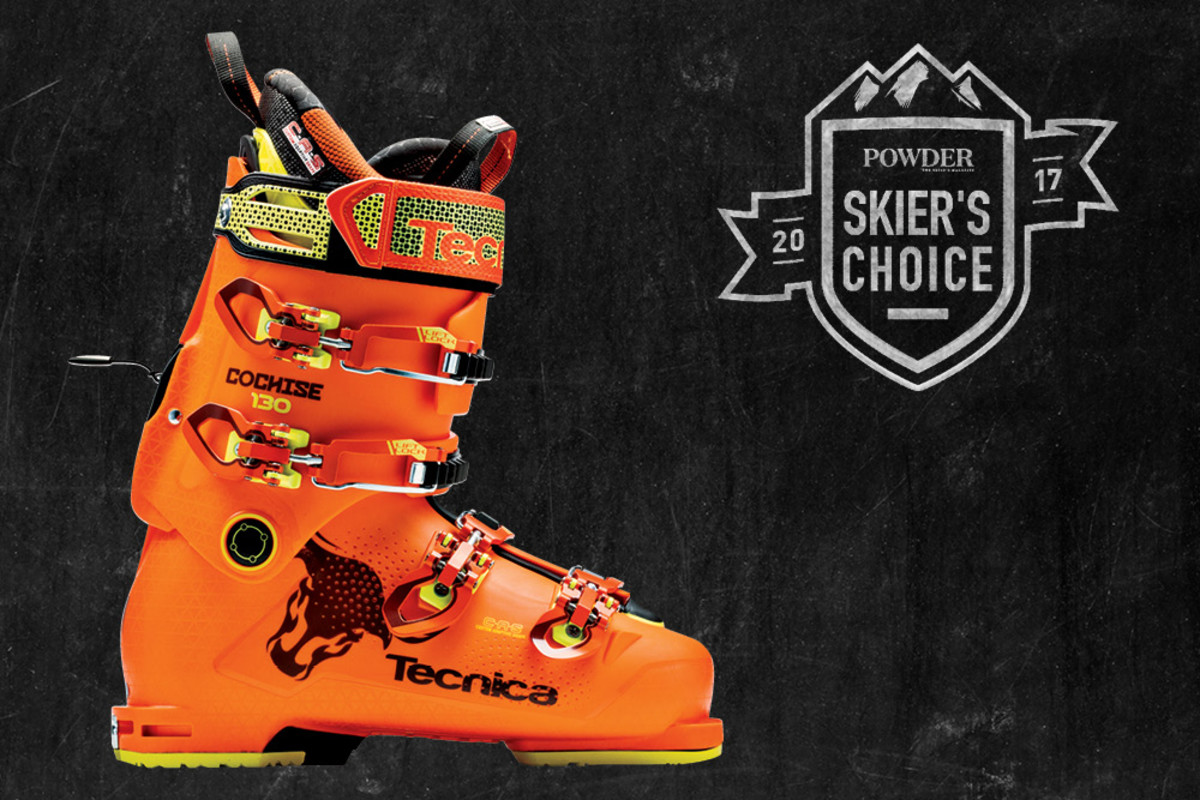 Tecnica Cochise Pro 130
MSRP: $840
Weight: 1,950g
Flex: 130
Last: 99mm
The redesigned Cochise Pro 130 includes a tighter fit, an extra buckle, a much stiffer flex, and less weight than its predecessors. The CAS liner adds stiffness without compromising fit. The spine between the soles helps prevent under-arch buckling that can occur at high speeds on other boots with replaceable soles. Although the new Cochise Pro's advertised forefoot last is now one millimeter wider than before, it fits noticeably tighter around the instep than its predecessors, providing better foot retention and downhill experience. —Alex Buecking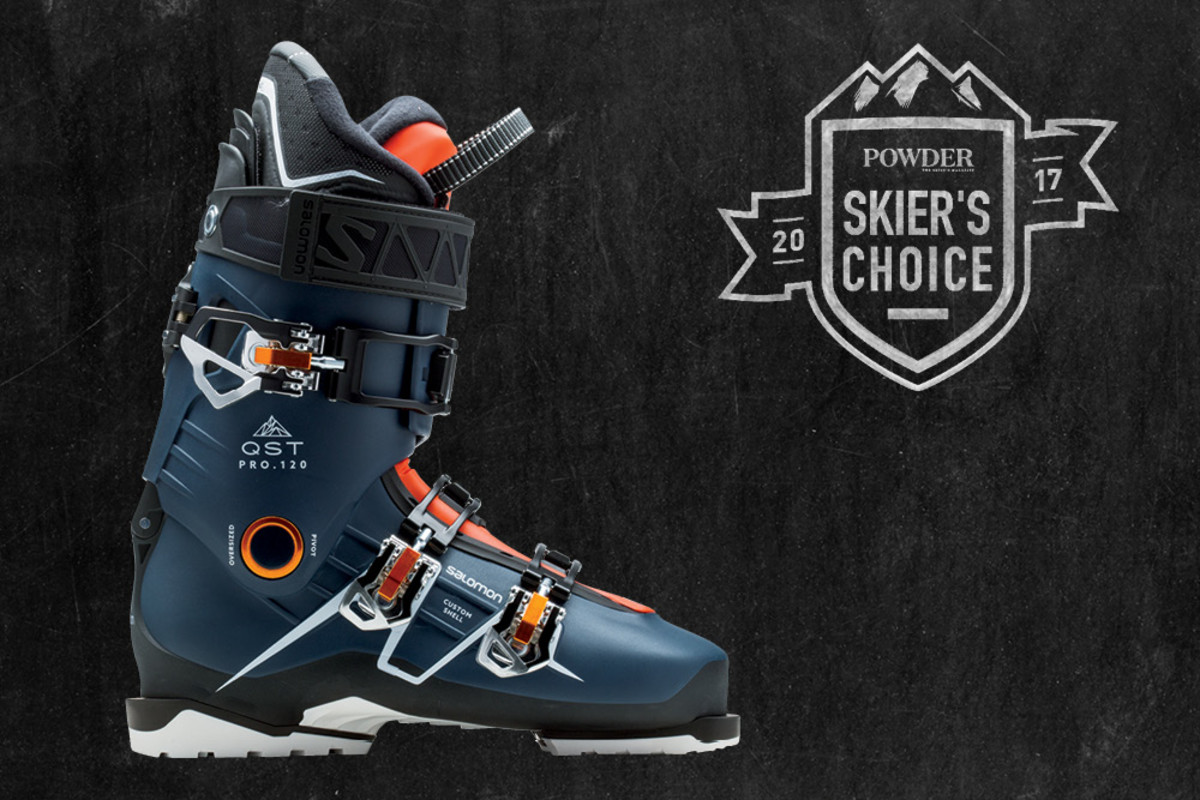 Salomon QST Pro 120
MSRP: $775
Weight: 1,596g
Flex: 120
Last: 100-106mm
The QST Pro 120 hikes like a lightweight touring boot and skis like a three-piece alpine boot. But unlike other three-piece ski boots, the QST Pro borrows technology from Salomon's proven running shoes, using an internal sleeve to wrap your foot and provide excellent fit, support, and heel retention. The QST Pro's tongue is integrated into the boot's liner, which allows it to be enclosed by the lower shell. This unique design takes up unwanted instep volume that three-piece boots often have too much of, enhances the rebound qualities of the boot, and allows for a more substantial upper shell cuff to be used for a great fit around the calf. —Alex Buecking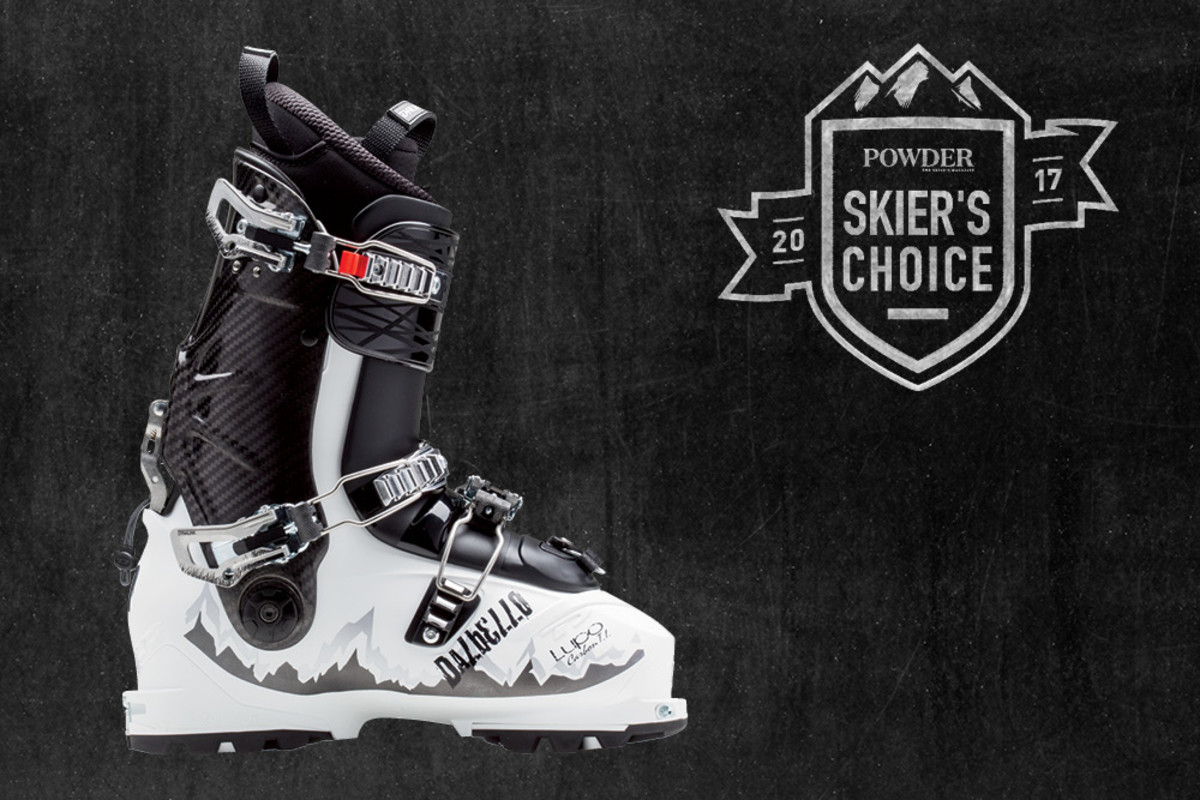 Dalbello Lupo Carbon TI
MSRP: $1,100
Weight: 1,650g
Flex: 130
Last: 98mm
The Lupo Carbon TI continues Dalbello's evolution of its three-piece cabrio shell design into a more touring-friendly package. With a lightweight Grilamid construction, carbon spine, and removable tongue, the newest Lupo makes longer day tours much easier than previous models. Backcountry skiers will appreciate the boot's easy stride with the much-improved walk mode that offers 67 degrees of rotation. Yet overall, it's still better as a downhill boot, providing that vintage Dalbello power and smooth energy transfer. The biggest drawback is the top buckle, which takes the place of a booster strap and hides under the pant gaiter. When disengaged while touring, it flops around in an unwieldy manner. —Matt Hansen