Line up some fun—and call your boss to say you'll be out of the office—with a pair of Sick Day skis. These twigs are LINE's most approachable, all-mountain skis, featuring early rise and taper to tackle every snow condition, and a maplelite macroblock core that keeps weight low. Made for the backcountry, sidecountry, and the hardpack, this is the only ski you'll need in the quiver this winter.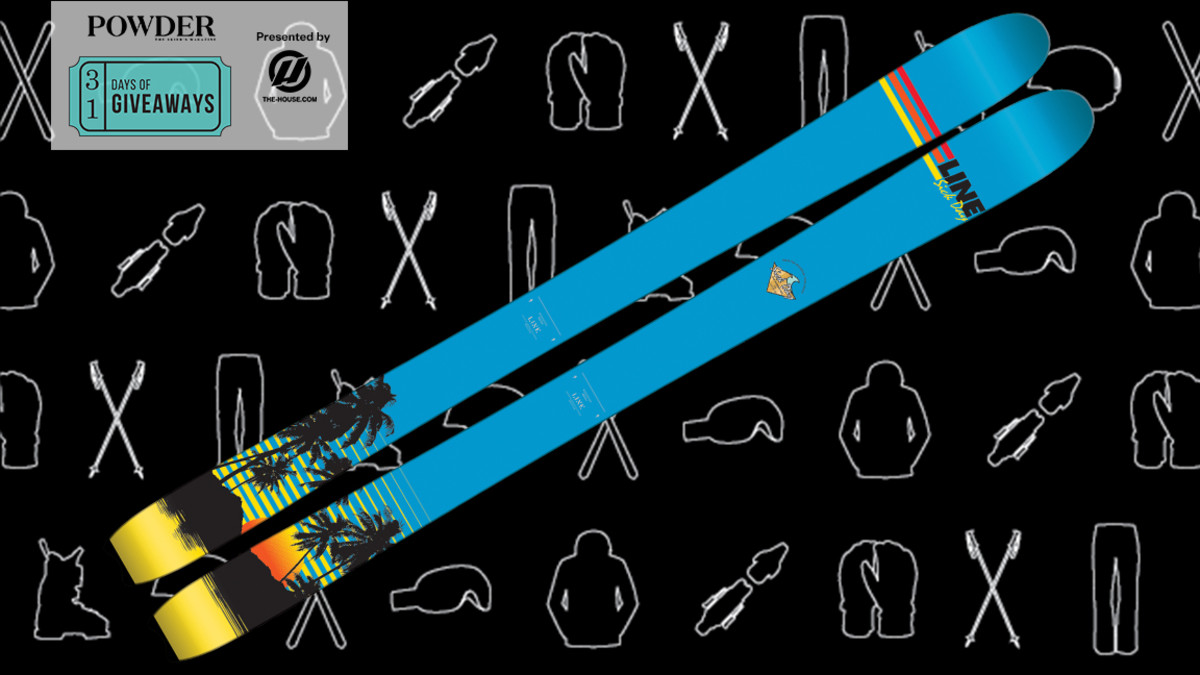 About Line Skis:
Skiing is un-fun. That was probably the best way to describe the sport in the early 90's. What were the options? Straight, stiff & uninspiring skis. In 1995, LINE began with the mission to change that – to reclaim that enjoyment that comes from strapping sticks to your feet & sending yourself down a slope at gravity's disposal. From our humble beginnings as a garage brand in upstate New York to being a worldwide innovator in the heart of the Pacific Northwest, our mission has always been the simple goal of making skiing more funner. Learn more here.
About 31 Days of Giveaways, presented by The-House:
For the entire month of October, we'll be dishing out awesome prizes from the best brands in the outdoor industry. Your chance to win refreshes every single day. Skis, boots, helmets, goggles, lift tickets—you name it, we've got it, and it could become yours with a few simple clicks. Register once, twice, or all 31 days in a row, it doesn't matter. Check back daily for updated offers, and be sure to sign up at the end of the month for a chance to win the jaw-dropping Grand Prize. Since we can't make it snow, we're doing the next best thing: getting you ready for it. Learn more here.