Not one, but two pairs of goggles from the Dragon Alliance comprise this winning deal. The Chris Benchetler Signature NFX2, the company's most advanced goggle, features a reflective, cylindrical lens and patented, magnetic SwiftLock technology that makes changing lenses—literally—a snap. The X2s goggle's Lumalens enhances clarity in every condition, establishing a natural color field, enhanced contrast, and precise depth perception, to keep you at the top of you game while winding through the trees.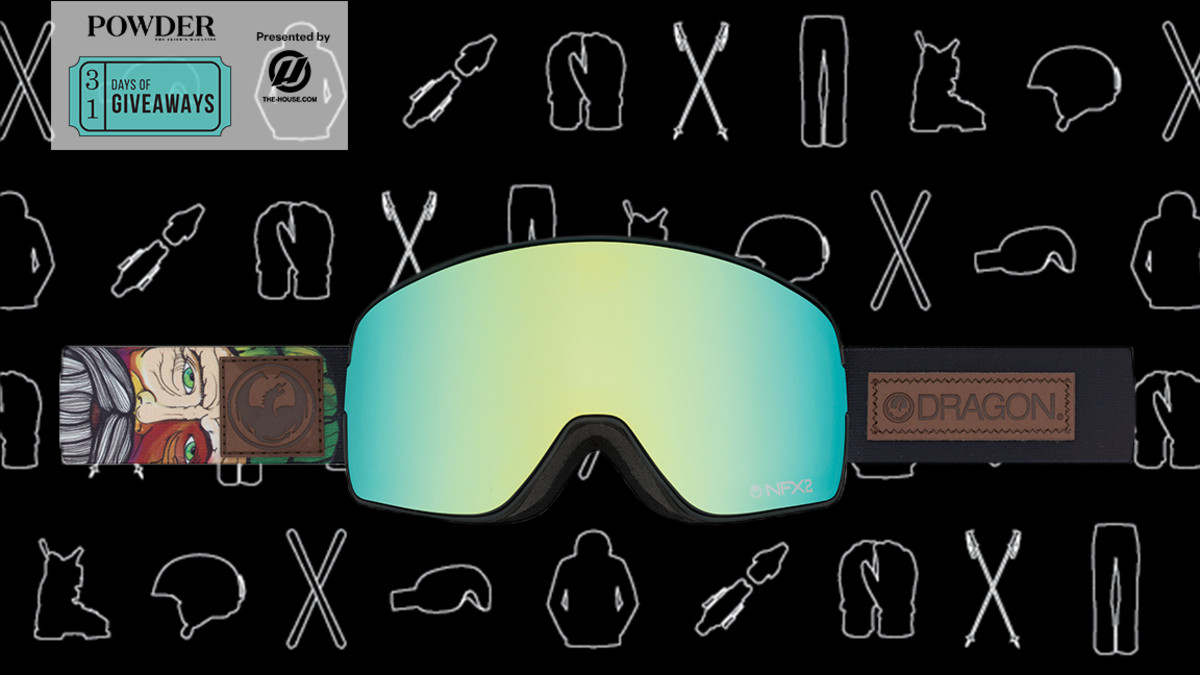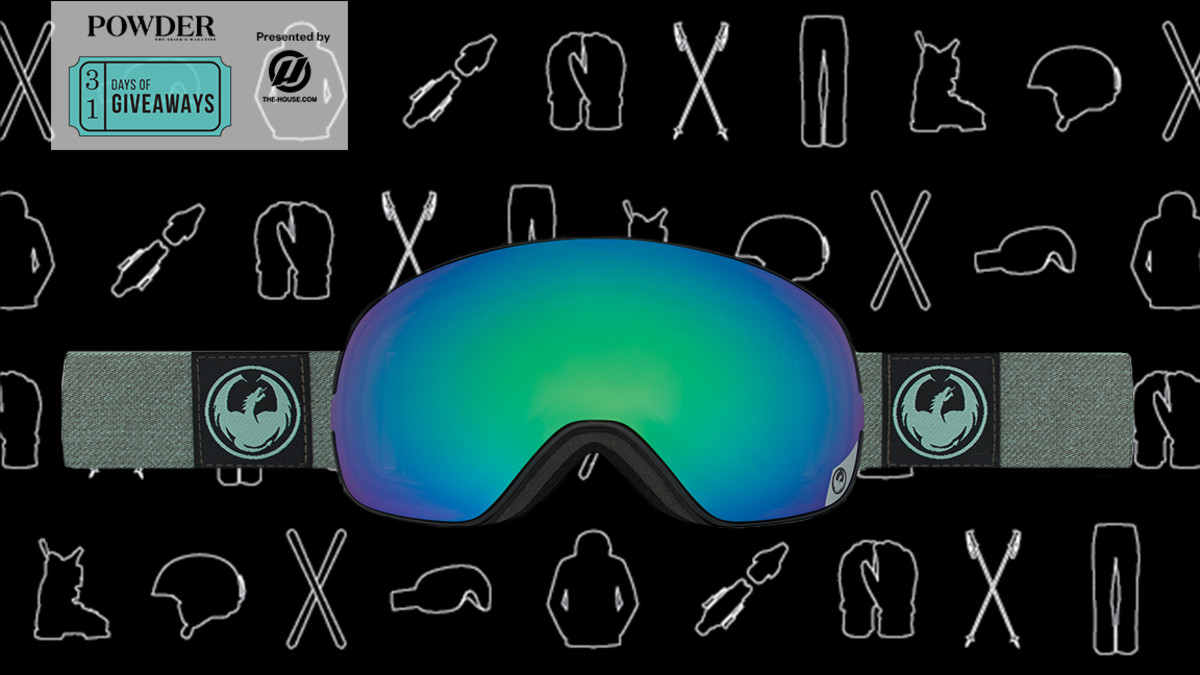 About Dragon Alliance:
Since the beginning, Dragon set out to be the leading eyewear and accessories brand in the active youth lifestyle market by supporting the best athletes with the best product, while remaining connected to core retailers and consumers. That mission still holds true today and is the driving force behind the company's success and heritage.
Dragon's innovative approach has lead to market-leading developments, including the first-ever frameless snow goggle which launched in the winter of 2011. This goggle has revolutionized the snow market and is one of the most sought after styles at retail. Learn more here.
About 31 Days of Giveaways, presented by The-House:
For the entire month of October, we'll be dishing out awesome prizes from the best brands in the outdoor industry. Your chance to win refreshes every single day. Skis, boots, helmets, goggles, lift tickets—you name it, we've got it, and it could become yours with a few simple clicks. Register once, twice, or all 31 days in a row, it doesn't matter. Check back daily for updated offers, and be sure to sign up at the end of the month for a chance to win the jaw-dropping Grand Prize. Since we can't make it snow, we're doing the next best thing: getting you ready for it. Learn more here.