Nothing is more important than effective communication in the mountains, whether you're picking the next run on the trail map, or lining up a pillow line off-piste. Backcountry Access is here to help maximize your line–and your safety–through the highest quality real-time communication. Today is your chance to win a pair of BC Link Radios, BCA's top of the line radio system. Designed to be worn with all backpacks, a remote Smart Mic clips to whatever is most comfortable for you, and all controls are located at your fingertips, so you never need to dig the radio out of your pack to change settings.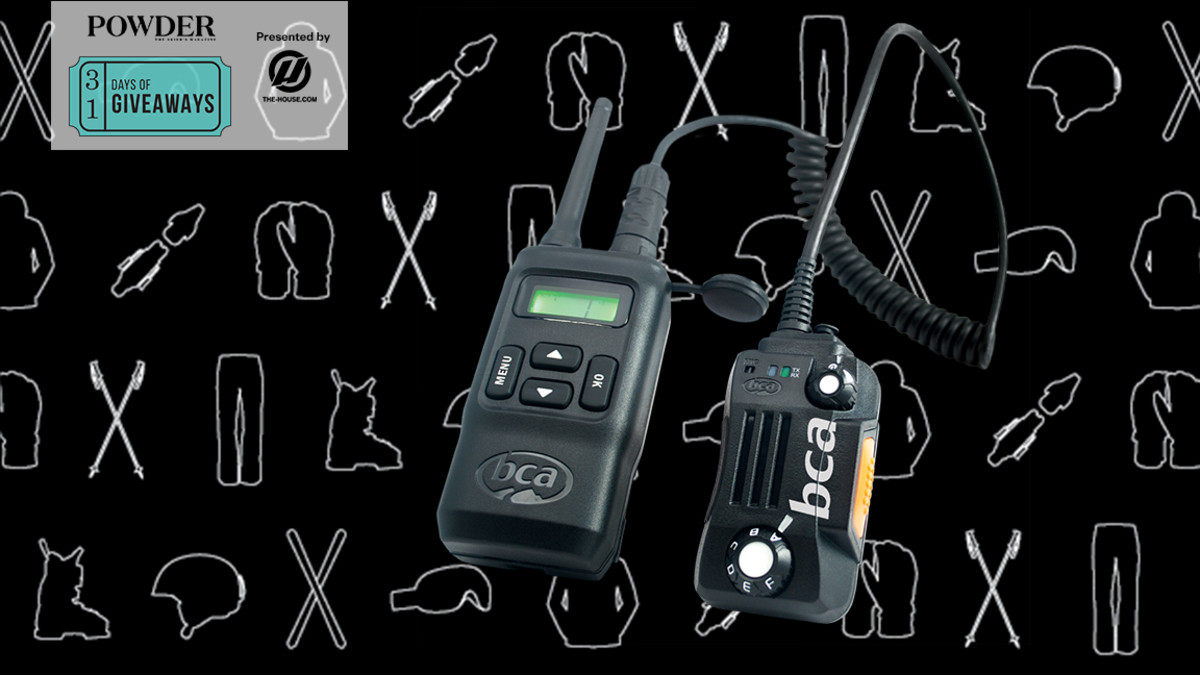 About Backcountry Access :
Like many of the largest and most successful companies around, BCA first got started in our humble garage in Colorado. Thanks to support from our loyal customers, BCA now the biggest and most trusted name in backcountry safety worldwide. When BCA equips you for the backcountry, we work to equip you not only with gear, but with knowledge to make informed decisions. That's why we support all of our products with a consumer education program and the most knowledgeable customer service staff in the industry.
Our mission is to save lives, not just sell products. This is how we measure success. The bottom line: don't get caught in the first place. Get educated, choose your terrain according to the conditions, and communicate clearly. Our hope is that you'll never use any of our rescue gear–except for practice. We want you to be a BCA customer for life. Learn more here.
About 31 Days of Giveaways, presented by The-House:
For the entire month of October, we'll be dishing out awesome prizes from the best brands in the outdoor industry. Your chance to win refreshes every single day. Skis, boots, helmets, goggles, lift tickets—you name it, we've got it, and it could become yours with a few simple clicks. Register once, twice, or all 31 days in a row, it doesn't matter. Check back daily for updated offers, and be sure to sign up at the end of the month for a chance to win the jaw-dropping Grand Prize. Since we can't make it snow, we're doing the next best thing: getting you ready for it. Learn more here.