You'll be shocked by today's high-tech prize package. Brand new technology by PowderDot is bringing the proven effects of Neuro Muscular Electro Stimulation with you on-the-go. By condensing this training tool into a portable, app-based, gym-ready bundle, you'll be getting the most out of your time on the hill, or in the weight room.
Be in control of your training regimen by boosting muscle recovery, reducing soreness, or massaging your muscles with pinpointed and easy-to-use instruction. Mimicking electric frequencies sent from our brain, the PowderDot targets three different muscle fiber groups based on the setting you choose. Stimulate your apres ski with newest training technology on the market.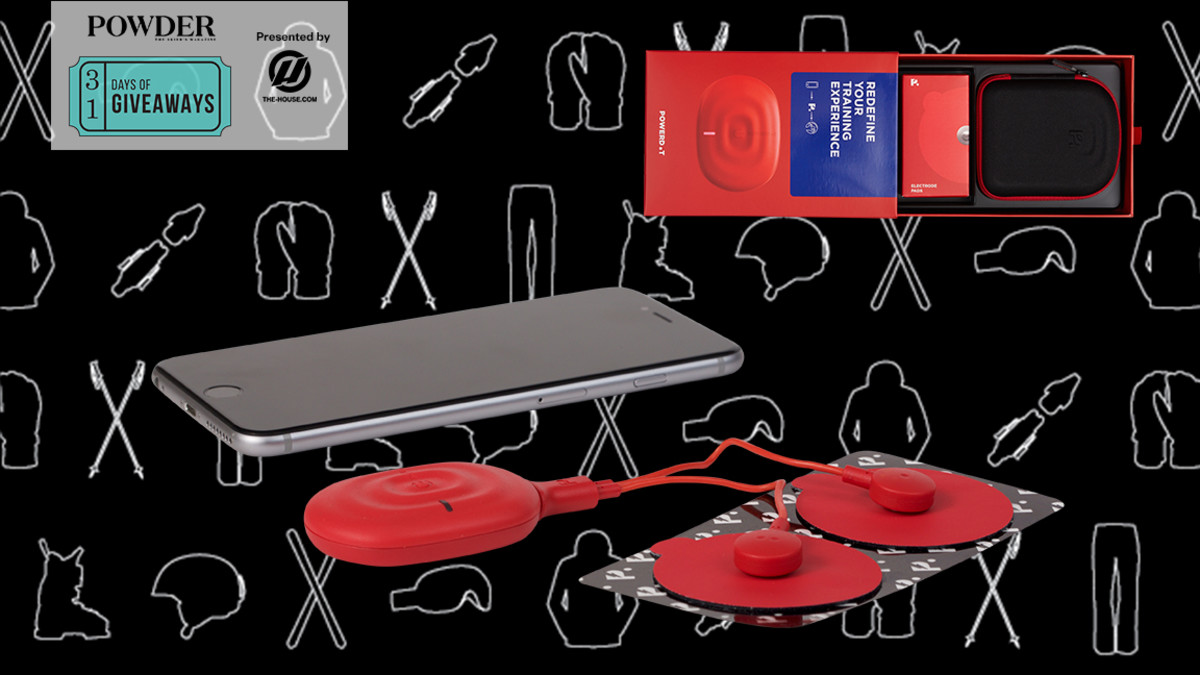 About PowderDot:
PowerDot is the world's first mobile, app-based, muscle stim device that harnesses electric muscle stimulation (EMS) to maximize the body's efforts, evolving your training, recovery and overall fitness. PowerDot is the ONLY app- based, wireless EMS device cleared by the FDA and controlled wirelessly via bluetooth from your IOS/Android device, making it an effective addition to training, but also convenient and travel-friendly. Learn more here.
About 31 Days of Giveaways, presented by The-House:
For the entire month of October, we'll be dishing out awesome prizes from the best brands in the outdoor industry. Your chance to win refreshes every single day. Skis, boots, helmets, goggles, lift tickets—you name it, we've got it, and it could become yours with a few simple clicks. Register once, twice, or all 31 days in a row, it doesn't matter. Check back daily for updated offers, and be sure to sign up at the end of the month for a chance to win the jaw-dropping Grand Prize. Since we can't make it snow, we're doing the next best thing: getting you ready for it. Learn more here.