One lucky male and one lucky female will be the winners of today's prize from Outdoor Research. Gifting away a new addition to their backcountry apparel line, OR is proud to showcase the Skyward Jacket in Men's and Women's styles.
Designed with the company's new Electro-spun membrane--a microfiber weaved to exponentially increase breathability, this jacket is perfect for every condition you'll find off-piste. Thoughtfully placed pockets on the interior and exterior provide the room you need to store skins on the way down, or a bag of granola for the way up. A stand-up collar prevents wind chill on the coldest days, and a hood that doesn't block your peripheral vision outfit ensure you'll keep the elements out and the heat in. Small details like Torso-Flow vents, which zip from hem to bicep, provide the airflow you need to keep your core temperature just right. Look no further for a backcountry jacket as ready to hit the slopes as you are.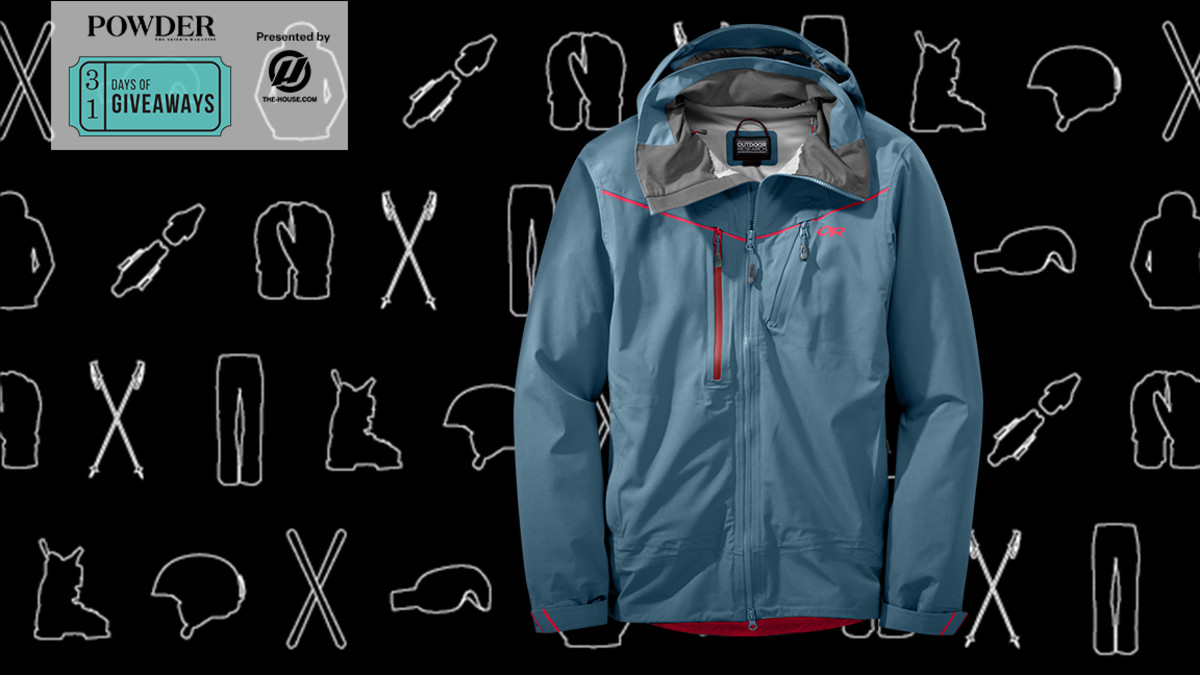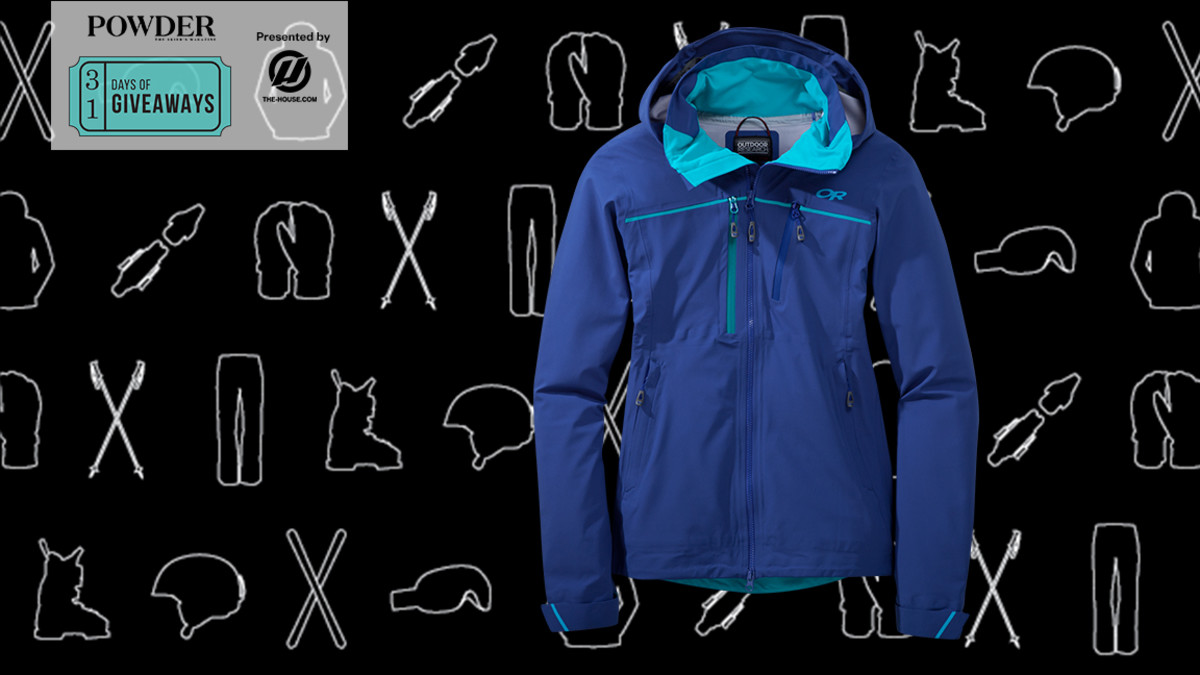 About Outdoor Research:
At Outdoor Research, we built a company from a feeling: the urge to get out. It's what drives us. We love coming to work every day and inventing ever better solutions to what nature throws our way. But we're more than just the gear we build. We're part of a community of friends whose lives are connected by our common need to be outside. Our tribe is devoted to exploring our outdoor passions and challenging ourselves in the mountains, water and deserts of the planet we love so much. Learn more here.
About 31 Days of Giveaways, presented by The-House:
For the entire month of October, we'll be dishing out awesome prizes from the best brands in the outdoor industry. Your chance to win refreshes every single day. Skis, boots, helmets, goggles, lift tickets--you name it, we've got it, and it could become yours with a few simple clicks. Register once, twice, or all 31 days in a row, it doesn't matter. Check back daily for updated offers, and be sure to sign up at the end of the month for a chance to win the jaw-dropping Grand Prize. Since we can't make it snow, we're doing the next best thing: getting you ready for it. Learn more here.