Digital Media
---
PDF Downloads
---
Powder has the most impactful digital resources in snowsports.
____
Daily Bookmark
With varied long and short content, Powder.com has become the leader in the digital ski media space for its trusted content.
Powder TV
A valued video source, rather than a dumping ground, for premium and exclusive storytelling through motion picture.
Largest Social Media Footprint in Ski Media
Powder reaches 600,000-plus skiers/day through Facebook, Twitter, Instagram, Snapchat, and Google+.
Award-Winning
In December 2015, Powder won Best Use of Facebook at the annual Folio Awards for the Ski Town Throwdown.
The Safe Zone
An avalanche education and backcountry resources page.
Gear Locker
Featuring bi-weekly reviews in our Gear Locker department and with the Buyer's Guide, Apparel Guide, and Accessories Guide, skiers can find anything they desire and want to purchase at the click of the mouse.
Digital Features
Unprecedented in ski ski media, in 2015, Powder launched Multimedia Features, HTML5 Projects, and Digital Flipbooks that offer another channel for storytelling, with words, photos, videos, animation, and design all integrated.
social media
____
One of the largest social media footprints in skiing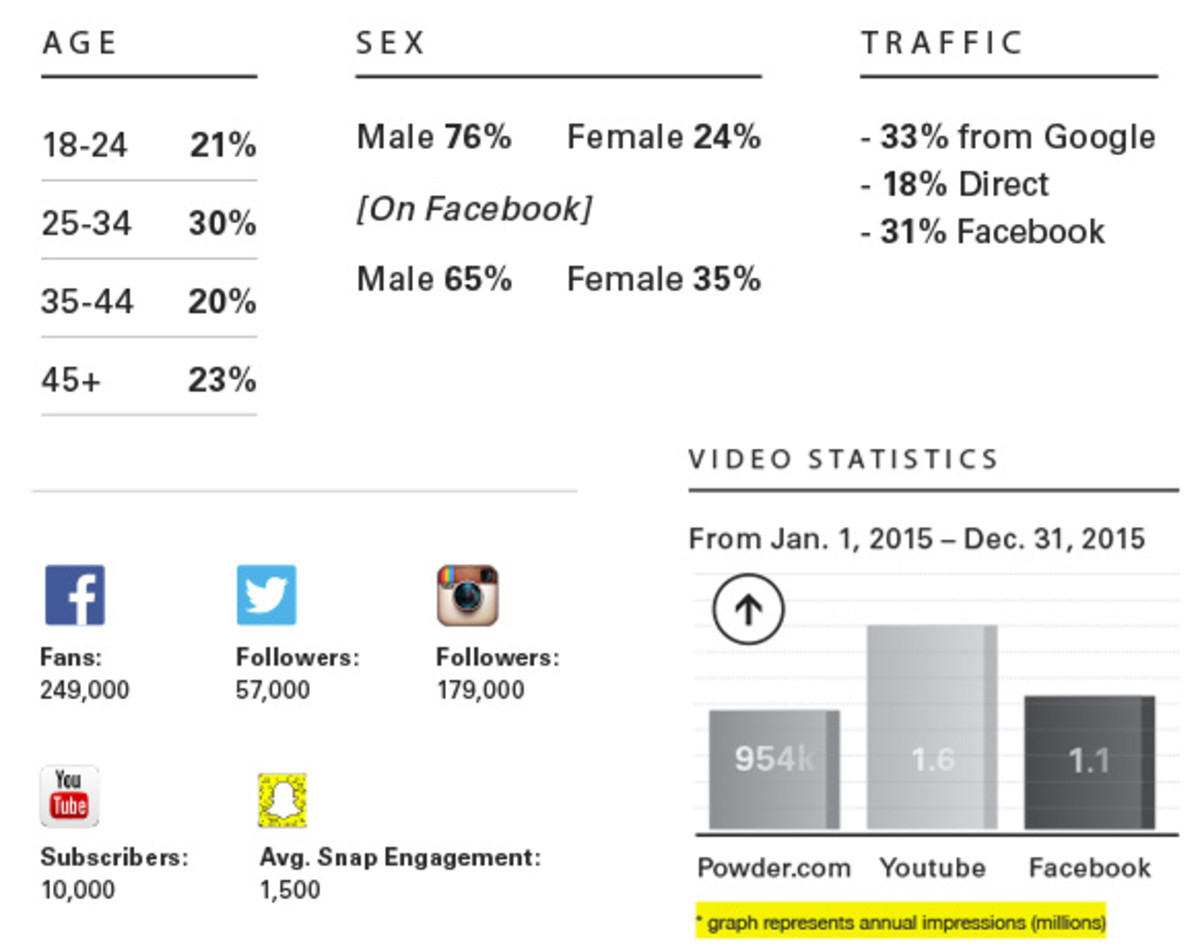 Digital Newstand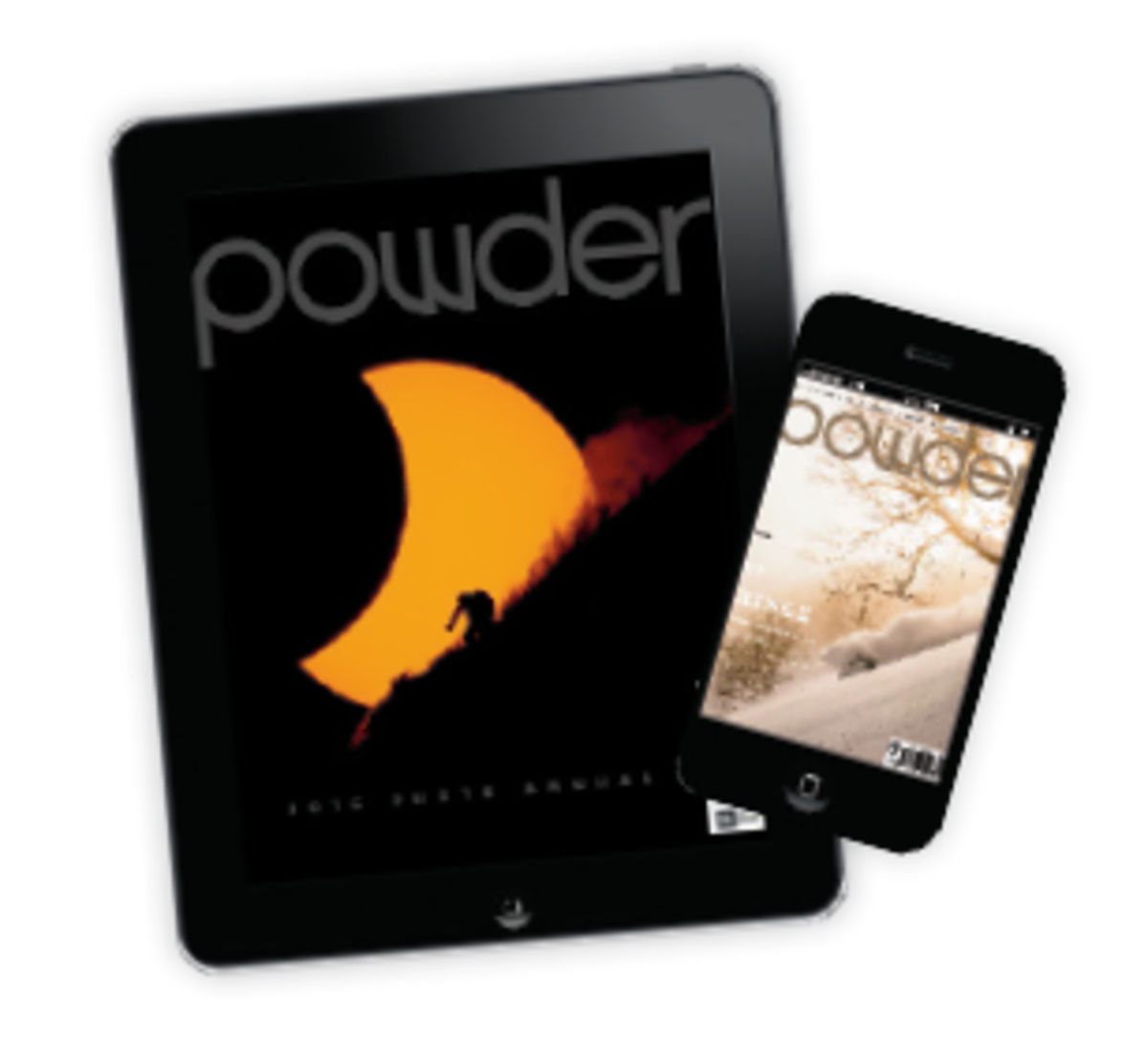 POWDER's digital subscription program offers the complete magazine in a paperless format. It's everything subscribers see in print, plus video, slideshows, interactive edit, and unique advertising opportunities that can't be translated onto paper. Available on iPad, iPhone, Android, Kindle, Nook, and PC/Mac. Available on the iTunes Newsstand, readers can purchase current and back issues as well as subscribe and share the mag with a friend.