Ever since the traditional ski-shop business model—buy a lot of product and hope to sell it for twice as much—ran into the e-commerce meat grinder a decade ago, it has only gotten tougher for shops to exist, never mind thrive. According to SnowSports Industries America, consumers bought nearly $1 billion worth of snow sports equipment online last winter, up more than 20 percent from four years ago. It is probably not a coincidence that more than 1,300 snow sports retailers—or about 20 percent of the total—have closed in the past six years.
In addition, direct-to-consumer sales have become more widespread by manufacturers, many of which have opened their own retail stores in ski towns. "We're competing not only against other brick-and-mortar shops and online retailers, but also against our vendors," says Cindy Reese, co-owner of Mountain Outfitters, a backcountry-focused shop in Breckenridge, Colorado. "And they make double margin."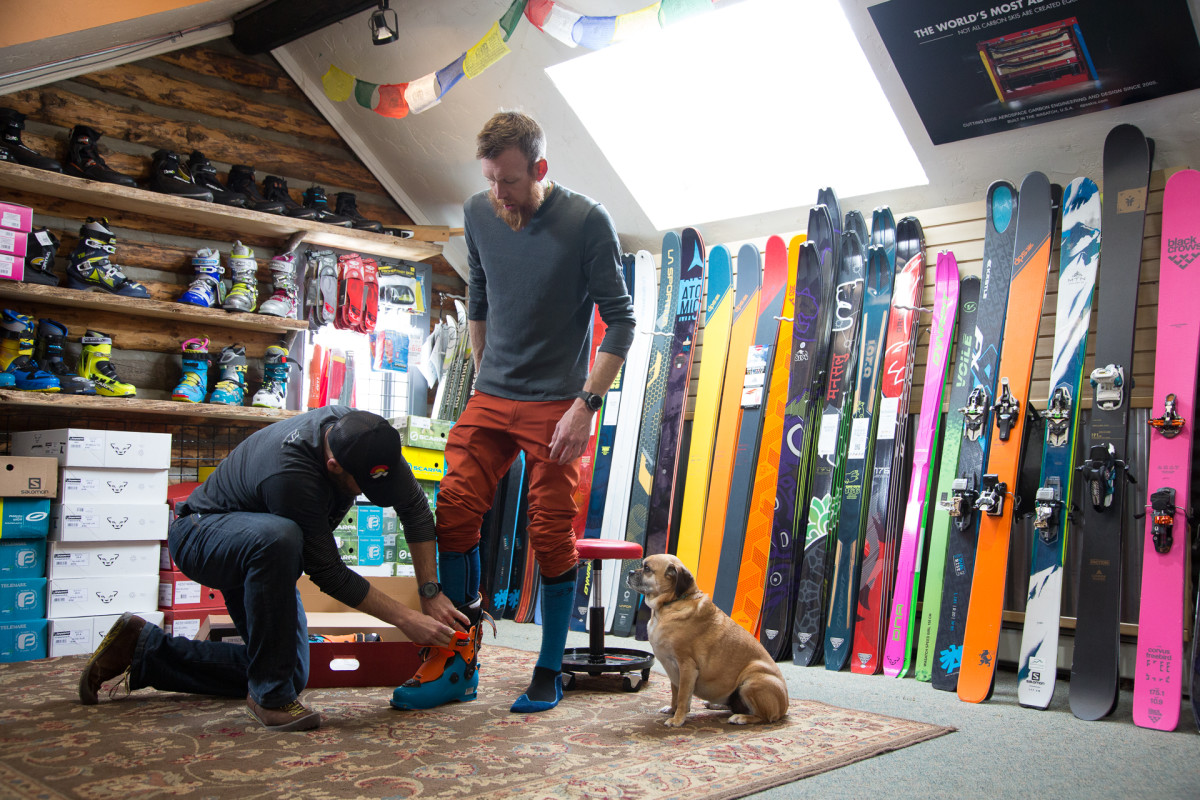 Few debate the importance of ski shops. As Nordica Vice President Scott Russo says, "They're the heart and soul of winter sports and skiing, because they're able to communicate the excitement and enthusiasm on a person-to-person basis."
Independent shops aren't the only ones that have struggled to counter the online barrage—nor has its effect been confined to the ski space. In a span of two months last spring, Sports Authority filed for Chapter 11 before announcing it was closing all 463 of its stores; Eastern Mountain Sports shuttered eight locations; and Sport Chalet, a chain of 47 sporting-goods stores based in California, ceased doing business entirely.
Still, despite the dire climate, plenty of brick-and-mortar shops have found a way to grow. Younger owners are taking over and getting creative, in some cases even partnering with the e-commerce giant they fear. Brands are giving shops money to advertise themselves. You could argue the consumer is valued even more.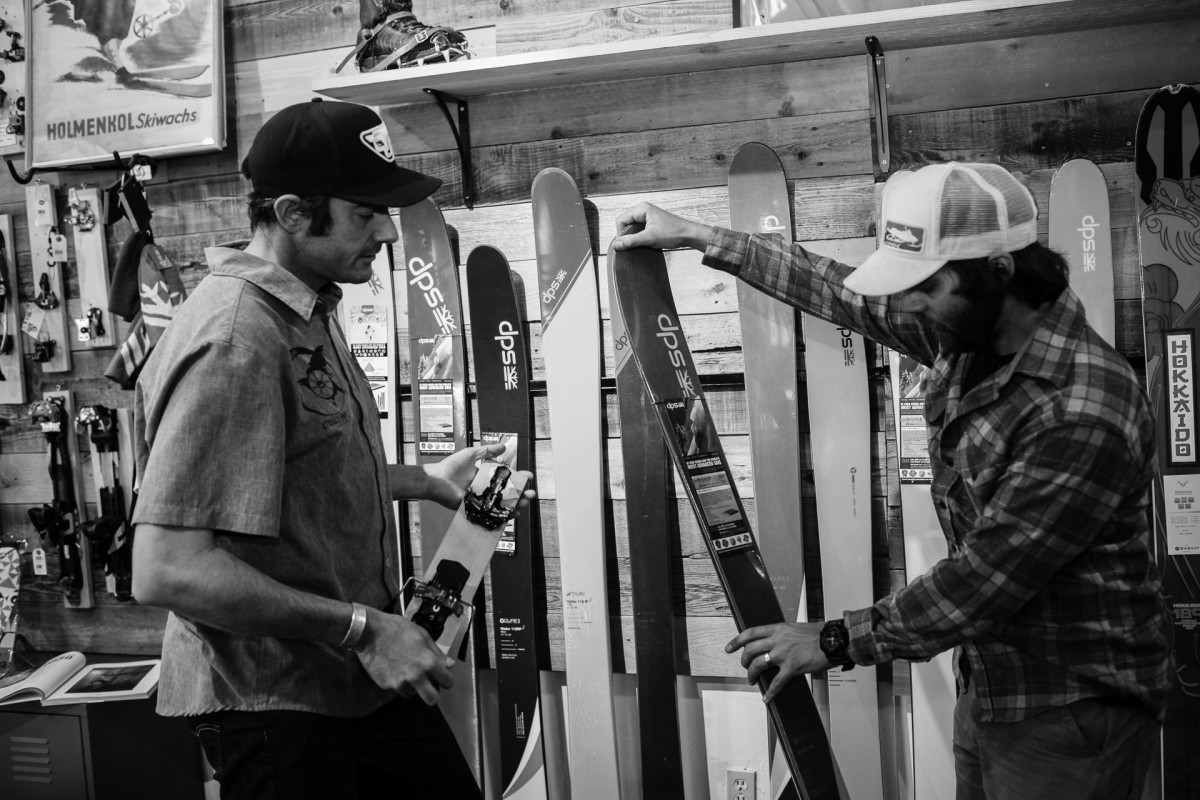 After all, the internet will never be able to duplicate the ski shop experience. Here are three ski shops in North America that kept up with the times. After all, in business, it's grow or die.
Ken Jones Ski Mart
Manchester, New Hampshire
It is no coincidence that this family owned shop has focused on custom bootfitting, junior gear leases, and bargain group trips over the past five years. After all, none of those services are available online (though you can sign up on the shop's website), says Vice President Dylan Hall, 36, whose grandfather founded the business 49 years ago.
The Ski Mart carries 170 boot models, up from 100 in 2011, and has seen sales increase each year. It runs bus trips to Stowe, Vermont, for $80, which include a lift ticket, transportation, and all the Sam Adams beer you can drink; and leases gear to kids 5-12 for $149 per winter, which comes with a free season pass to Waterville Valley, normally valued at $459. "If you're not growing, you're dying," says Hall.
Crow's Feet Commons
Bend, Oregon
Among the moves David Marchi has made since opening Crow's Feet four years ago, perhaps the most surprising was his decision to install a kiosk in his shop where customers can order gear from evo, the Seattle-based e-commerce giant. Crow's Feet already was one of evo's "La Familia" partner locations and thus received shipments that evo customers ordered online and then picked up at Marchi's shop, sending potential service business his way. But now, if a customer wants to purchase an item that Crow's Feet doesn't stock but evo does, Marchi can order it from evo for delivery in two days and get a percentage of the sale. Meanwhile, evo gains credibility from its affiliation with a core local shop.
Ski Monster
Boston, Massachusetts
Started as an e-commerce site by two college roommates in 2007, Ski Monster opened an 11,000-square-foot shop in downtown Boston two years ago. The shop has been profitable since year one, says co-founder George Michaelsen. He and four other owners—all in their late 20s and early 30s—believe in what he calls "keeping the stoke level up" among their 15 full-time employees. So they pay for them to go skiing wherever the snow is good, all winter long. Last season the list included Big Sky, Crested Butte, Jackson Hole, Park City, and Mount Hood. "The return on investment is honestly incredible," says Michaelsen. "If you make sure the customer has a really good experience from dealing with more stoked employees, they're going to spend more money. It's kind of crazy more retailers don't do this."