The Magazine
---
---
Powder represents the most dedicated,
affluent and qualified consumers in skiing.
____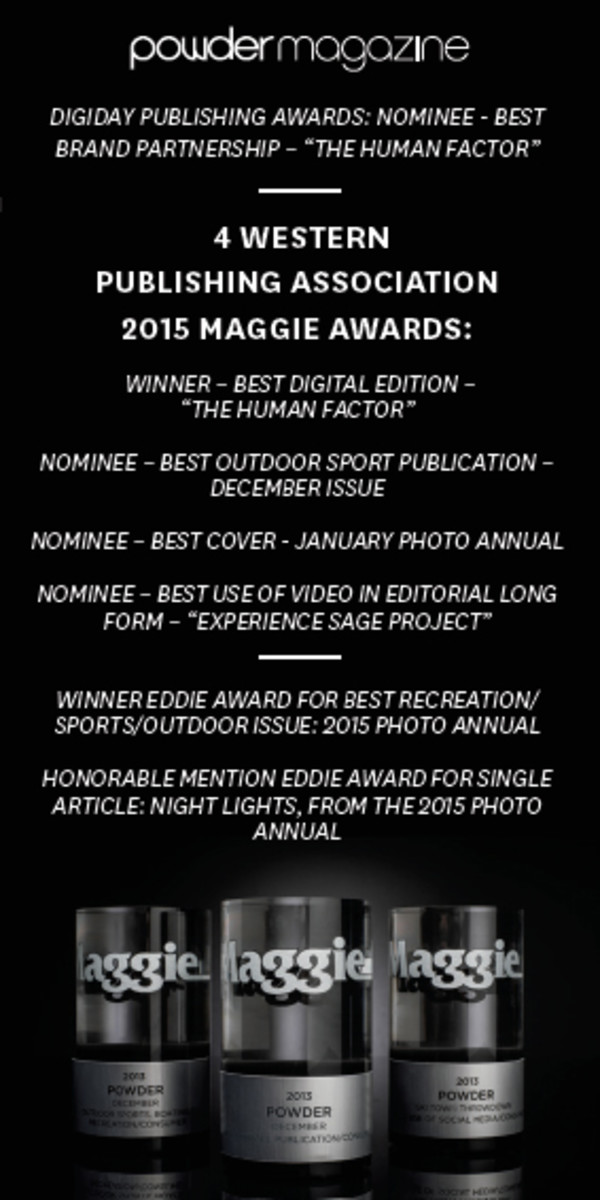 Skiing Experience
Average # of days skied per season: 38
Advanced/expert/pro-level skier: 95%
Average # of years as a skier: 27
Own a season pass: 74%
Travel
Took an overnight ski trip in the past year: 91%
Average amount spent on ski travel last year: $2,612
Average # of ski trips taken in the last year: 6.9
Average # of days per trip: 4.6
Commitment
Average # of years subscribing to POWDER: 11.1
Read it cover to cover: 62%
Average hours spent reading each issue: 3
Keep each issue of POWDER: 67%
Pass their issue of POWDER along to others: 26%
Purchasing Power
Median HHI: $92,500
Employed Full Time: 75%
Plan to buy skis/boots in the next 12 months: 74%
Plan to buy ski apparel in the next 12 months: 76%
Average amount spent on ski equipment last year: $1,850
Purchase items at a local retailer: 66%
---
Buyer's Guide, Sept. 2016
The first issue of the year is the most anticipated. It's September, the mountains are still bare, but Powder readers are ready to see snow. That's something we're happy to provide. This year we'll report on the epic El Nino winter with a photo essay and celebrate our National Parks 100th anniversary. Of course, readers are thinking about new skis, and we'll showcase the best skis of 2017 in our comprehensive Buyer's Guide. The issue will launch at the same time as our Digital Buyer's Guide, with buy-now links, product videos, and detailed descriptions.
---
Apparel Guide, Oct. 2016
In the October issue, Powder goes deep into the state of skiing. How has the contemporary ski experience changed? We'll find the skiers still finding a way to live the dream, from Alaska to Bozeman, Nelson and the Northeast. We'll also showcase the best in outerwear in our 2017 Apparel Guide, based on feedback from our annual Thread the Needle event. The issue will launch at the same time as our digital Apparel Guide, with buy-now links, product videos, and detailed descriptions.
---
Resort & Heli/Cat Guide, Nov. 2016
Where's the best place to ski and take the dream trip with friends? The Resort Guide and Heli/Cat Guide has the answers. We'll also go deep into the housing crisis facing American ski towns. How can we keep the ski dream alive?
---
Holiday Gift Guide, Dec. 2016
Powder continues its tradition of premium storytelling by traveling through China to investigate its bourgeoning middle class ski scene. We'll also road trip through the thick snows and firs of Cascadia and profile the people who made skiing possible for us in the first place—moms.
---
Photo Annual, Jan. 2017
The best ski photographers in the world come to Powder first. And we save the most unique and beautiful images for the Photo Annual. In one of the best-selling issues, Powder will profile the Soloist, a mysterious skier who knows no bounds, has never been on social media, and prides themselves on skiing and traveling and exploring the world alone.
---
Let's Get Weird, Feb. 2017
Thirty years ago, Sugar Loaf, Michigan, was the talk of the Midwest. Now, it sits idle, like an apocalyptic ghost resort. What happened? The answer is a strange and mysterious tale. We'll also attend the National Brotherhood of Skiers annual event in Lake Tahoe. How can we get more people to ski? The future of this sport rests on minority groups like these leading outreach efforts.
---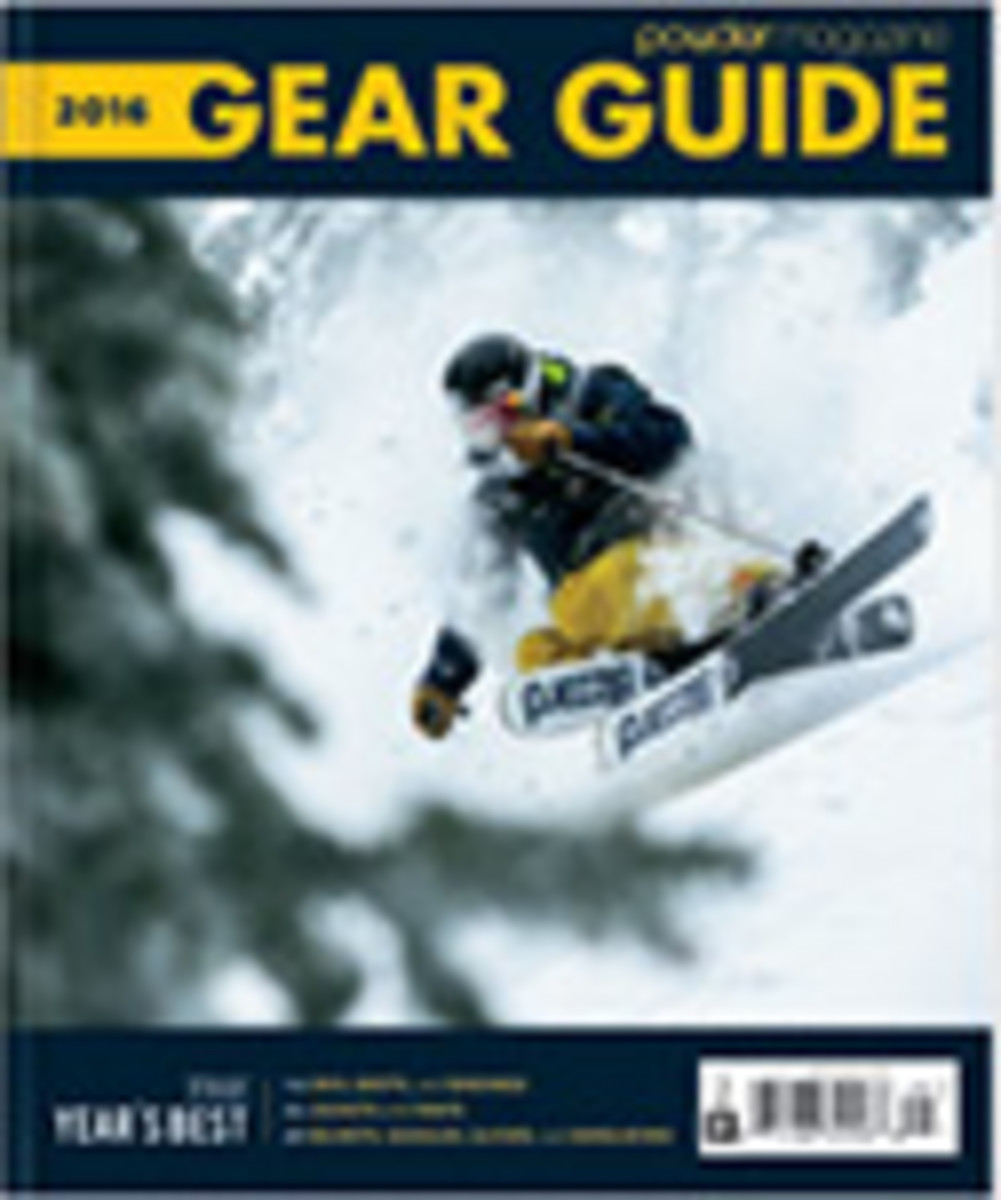 Gear Guide, Nov. 2016
A newsstand-only issue, the Gear Guide is a compilation of over 300 products from the Buyer's Guide, Apparel Guide, and Holiday Gift Guide/Accessories Guide. Skis, boots, bindings, jackets, pants, helmets, goggles, backpacks, and gloves will be featured on Powder.com with buy-now links for holiday shopping.